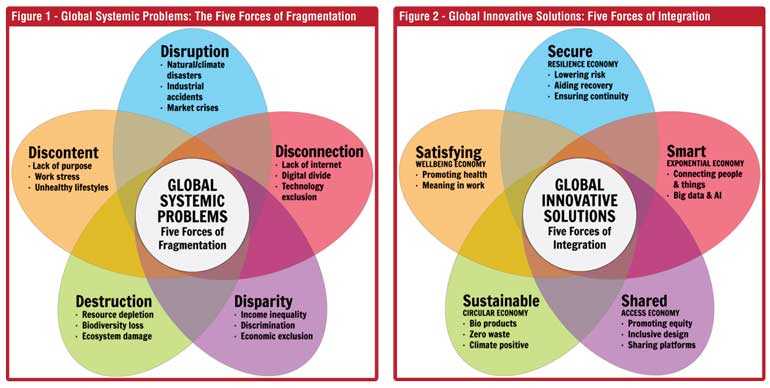 Creating Integrated Value (CIV), a term that I coined in 2014, is a concept and practice that has emerged from a long tradition of exploring the role of business in society. It has roots in what many today call corporate (social) responsibility or CSR, corporate citizenship, business ethics and corporate sustainability.

These ideas have a proud history and can be seen to have evolved primarily along two strands – let's call them streams of consciousness: the responsibility stream and the sustainability stream.


Two streams flowing into one

The responsibility stream had its origins in the mid-to-late 1800s, with industrialists like John D. Rockefeller and Dale Carnegie setting a precedent for community philanthropy, while others like John Cadbury and John H. Patterson seeded the employee welfare movement.

Fast forward a hundred years or so, and we see the first social responsibility codes start to emerge, such as the Sullivan Principles in 1977, and the subsequent steady march of standardisation, giving us SA 8000 (1997), ISO 26000 (2010) and many others.

The sustainability stream also started early, with air pollution regulation in the UK and land conservation in the USA in the 1870s. Fast forward by a century and we get the first Earth Day, Greenpeace and the UN Stockholm Conference on Environment and Development.

By the 1980s and 1990s, we have the Brundtland definition of 'sustainable development' (1987), the Valdez Principles (1989, later called the CERES Principles) and the Rio Earth Summit (1992), tracking through to standards like ISO 14001 (1996).


Weaving together a plait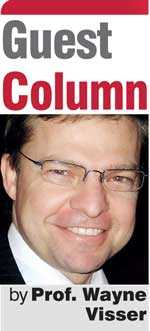 As these two movements of responsibility and sustainability gathered momentum, they naturally began to see their interconnectedness. Labour rights connected with human rights, quality connected with health and safety, community connected with supply chain, environment connected with productivity, and so on.

The coining of the 'triple bottom line' of economic, social and environmental performance by John Elkington in 1994, and the introduction of the 10 principles of the UN Global Compact in 1999 reflected this trend.

We also saw integration start to happen at a more practical level. The ISO 9001 quality standard became the design template for ISO 14001 on environmental management and OHSAS 18001 on occupational health and safety. The Global Reporting Initiative and the Dow Jones Sustainability Index adopted the triple bottom line lens. Fair Trade certification incorporated economic, social and environmental concerns, and even social responsibility evolved into a more holistic concept, now encapsulated in the 7 core subjects of ISO 26000.


Thinking outside the box

At every stage in this process, there have been those who have challenged our understanding of the scope and ambition of corporate responsibility and sustainability. Ed Freeman introduced us to stakeholder theory in 1984, John Elkington to the 'triple bottom line' in 1994, Rosabeth Moss Kanter to 'social innovation' in 1999, Jed Emerson to 'blended value' in 2000, C.K. Prahalad and Stuart Hart to 'bottom of the pyramid' (BOP) inclusive markets in 2004, and Michael Porter and Mark Kramer to 'creating shared value' (CSV) in 2011. Typically, these new conceptions build on what went before, but call for greater integration and an expansion of the potential of business to make positive impacts. For example, Hart's 'sustainable value' framework (2011) incorporates pollution prevention, product stewardship, base of the pyramid (BOP) and clean tech.

Emerson's 'blended value', much like Elkington's 'triple bottom line' looks for an overlap between profit and social and environmental targets, while Porter and Kramer's CSV focuses on synergies between economic and social goals.


From fragmentation to integration

My conception of integrated value builds on these intellectual shoulders, but also emerges from applying a systems-thinking approach to our global challenges. This is summarised as the Five Forces of Fragmentation Framework (Figure 1), echoing the World Economic Forum's 2018 motto: creating a shared future in a fractured world. According to my analysis, the most critical areas of systemic breakdown in society are related to: disruption, disconnection, disparity, destruction and discontent.

Countering the forces of fragmentation means designing solutions that systemically address each problem area: secure solutions that reduce disruption, smart solutions that tackle disconnection, shared solutions that reduce disparity, sustainable solution that reverse destruction and satisfying solutions that address discontent (Figure 2).


Five forces of integration

Each counter-force can be described as follows:

nSecure innovation in the resilience economy, which is about lowering risk, aiding recovery and ensuring continuity, i.e. finding solutions that help us prepare for and respond to emergencies and catastrophes, allowing us to survive and thrive through periods of breakdown, uncertainty and volatility.

nSmart innovation in the exponential economy, which is about connecting people and things, using big data and artificial intelligence (AI), i.e. finding solutions that use technology to better connect us to each other and allow us to share what we value most, and facilitate more democratic governance by allowing us (as customers or citizens) to give direct, immediate feedback.

nShared innovation in the access economy, also sometimes referred to as the sharing economy, which is about equity, inclusive design and sharing platforms, i.e. finding solutions that address issues of inequality and access by being transparent about the distribution of value in society and working to ensure that benefits are fairly shared, and diversity is respected.

nSustainable innovation in the circular economy, which is about bio products (biological/organic, bio-based, biodegradable and biomimicry inspired), zero waste design and being climate positive through carbon productivity, i.e. finding solutions that help us to operate within the limits of the planet by radically changing resource consumption and ecosystem impacts, with a shift to renewable energy and resources, closing the loop on production and moving to a low carbon society.

nSatisfying innovation in the wellbeing economy, which is about promoting human health and improving meaning in work, i.e. finding solutions that produce high-quality services that satisfy our human needs, as well as enabling a lifestyle and culture that values quality of life, happiness and other indicators of wellbeing.


Innovation + Integration = Value creation

Any innovations aligned with the five counterforces of integration, will already go a long way toward addressing the forces of systemic breakdown and creating, rather than destroying, value. However, as already noted, the global sustainability challenges we face are large, complex and urgent.

The best way to increase the speed, scale and effectiveness of our response is to look for synergies between the counterforces, i.e. innovations that are secure and smart and shared and sustainable and satisfying. There is no shortage of examples.

Garbage clinical insurance is offering a shared + sustainable + satisfying solution, through a scheme that aims to tackle poverty and waste in Indonesia by collecting rubbish from some of country's poorest people and giving them health insurance in exchange. Or consider Tesla's secure + sustainable utility-scale power-pack battery storage installations, which have been rapidly installed in Australia and Puerto Rico to increase their resilience in the aftermath of climate-storm damage, not to mention Tesla's smart + sustainable electric cars and solar-tiles.

Provenance is a smart + shared + sustainable collaboration of fintech startups that are testing blockchain technology as a way to link financial incentives to verifiable sustainability claims and transparent supply chains. And Planetarians is creating a sustainable + satisfying innovation by using extrusion technology to transform food waste into nutritious food products, creating high-fibre, high-protein snacks that it says can tackle childhood obesity.


Conclusion

I am convinced that, while our global, national and local problems remain serious and urgent, the best way to tackle these is not through outdated practices of CSR, but rather through creating integrated value.

There are tremendous opportunities that exist at the nexus of the resilience, exponential, access, circular and wellbeing economies. Integrated value, therefore, works together with meaningful innovation, and if it is supported by a strong vision of positive futures and the commitment of purposeful leadership, I have no doubt we can not only survive, but thrive in the coming years, with business as a key partner in this necessary transformation.

(Prof. Dr Wayne Visser is Director of Kaleidoscope Futures and holds the Chair in Sustainable Transformation and is Professor of Integrated Value at Antwerp Management School. He is also Fellow of the University of Cambridge Institute for Sustainability Leadership. He is the author of 28 books – including The World Guide to Sustainable Enterprise and Sustainable Frontiers: Unlocking Change through Business, Leadership and Innovation.)