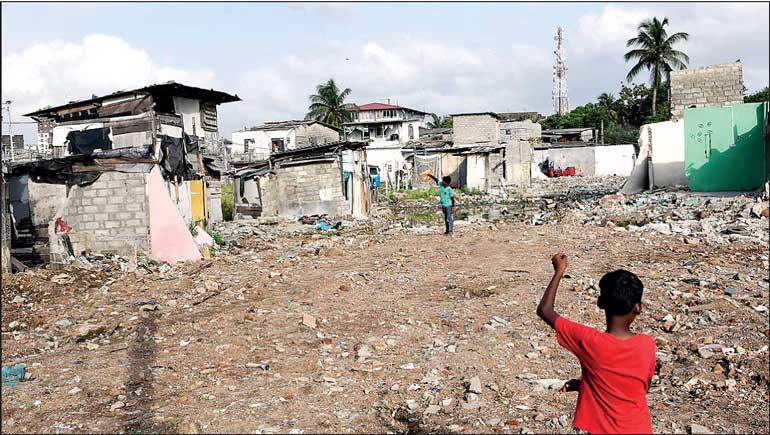 In addition to bridging the fiscal gap, SDOs have longstanding relationships at the grassroots that can be invaluable in identifying individuals and families in need of support and in contributing subject expertise – Pic by Shehan Gunasekara
---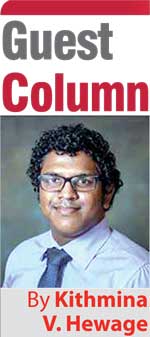 Successive Sri Lankan governments have attempted to villainise the non-profit and civil society sector as agents of foreign interference. During the past 12 months alone, the NGO Secretariat has been moved between three ministries, from Defence, Foreign Affairs, to Public Security. Although treating the sector as a national security threat may be politically expedient, the consequent restrictions come at the cost of the public being deprived of invaluable services during a time of crisis. This article makes the economic case for why Sri Lanka should build communication, transparency and accountability to build trust. With increased trust, parties can work together to meet the country's many and complex challenges.
Bridging the fiscal and knowledge gap
Sri Lanka's economic challenges are well-documented, and the fundamental issue faced in the country is a lack of Government finances. Understandably, the Government has therefore prioritised financing essential services and securing essential imports (e.g. maintaining hospitals, fuel, etc.). This has left a vast space of community services in areas such as poverty alleviation, public health, education, environment, and social development which are either underfunded or underprovided. For instance, a WFP report in September found that 30 percent of the Sri Lankan population is facing severe food insecurity.

Everyone facing food insecurity and poverty during the ongoing crisis cannot be covered through multilateral and bilateral humanitarian assistance measures. Thus, there is definite scope for SDOs (social delivery organisations) to bridge this fiscal gap and provide essential services and assistance to vulnerable communities that the Government is unable to serve right now. This work can complement ongoing efforts by domestic and international development partners. In fact, the importance of the social sector was evident during COVID-19 lockdowns, when non-profits and social enterprises stepped in to support vulnerable communities such as those in elderly homes.

Notably, in addition to bridging the fiscal gap, SDOs have longstanding relationships at the grassroots that can be invaluable in identifying individuals and families in need of support and in contributing subject expertise. The recently published Doing Good Index 2022, by the Centre for Asian Philanthropy and Society (CAPS) – in partnership with the Institute of Policy Studies of Sri Lanka (IPS) – found that 45% of SDOs surveyed provided additional COVID-19 specific services during the pandemic, amidst reductions in funding.

However, only 1% of organisations surveyed in the DGI 2022 were regularly involved in policy consultations. This contrasts with the Asian average of 14%. Currently, the absence of an enabling environment has led to uncoordinated and ad-hoc initiatives. As a result, a majority of SDOs (61%) in Sri Lanka formed new collaborations through informal, citizen-led initiatives to assist during COVID-19. In contrast, a majority of new collaborations formed to provide COVID-19 related services in countries like Nepal, Pakistan, Philippines, and Indonesia were with local and national government initiatives.
Scope for positive diaspora engagement
During the past few months, the Government has warmed up to engaging with diaspora groups more and have constantly requested their assistance during the crisis. The focus has been mainly on encouraging diaspora investments in the long-term. However, in the short to medium-term creating a conducive ecosystem for non-profits and social enterprises to function will likely help bridge some of the trust deficit between diaspora groups and the Government – a major disincentive for investment. More positive engagements with the social sector can create stronger linkages between diaspora groups, local organisations, and communities on the ground. These linkages could open up opportunities for social enterprise investment as well as more traditional investment opportunities by the diaspora, as has been found in other countries such as the Philippines and Vietnam.
Urgent need to address trust deficit
A widening trust deficit between the Government and the social sector remains the primary obstacle to fulfilling the potential of SDOs in Sri Lanka. This is reflected by Sri Lanka's categorisation in the "Not Doing Enough" group of the 2022 Doing Good Index, which reflects a combination of factors creating a challenging ecosystem. Government regulations and policies play an important signalling function to the public, corporates, as well as the international community about its perceptions about the sector. For instance, the placement of the NGO Secretariat under the Ministry of Public Security has created a fear of potential repression. This undermines any Government pledges to building trust. Meanwhile, SDOs can take steps to strengthen public trust in them by voluntarily publicising audited financial accounts and names of board members, without waiting for Government prompts.

Proactive engagement on trust building measures and policy consistency, therefore, will support Sri Lanka's social sector to fulfil its potential and support the country, during a time of grave need.
---
(The writer is Senior Adviser at the Centre for Asian Philanthropy and Society (CAPS) and can be reached through [email protected])