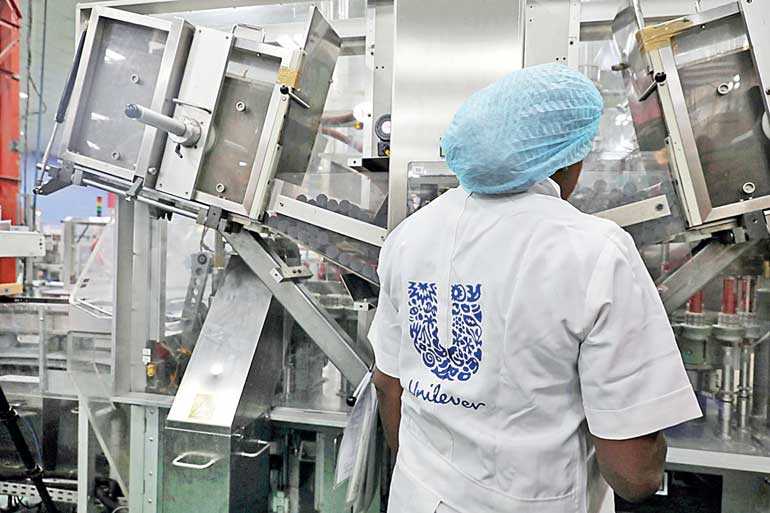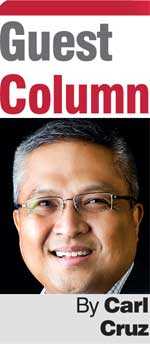 Reflecting on 80 years of staying the closest and most engaged with consumers in Sri Lanka
It is a volatile, uncertain, complex and ambiguous world with market realities constantly evolving along with the needs of the consumer. With the prevalence of new technology, innovative business models, inventive supply chains, and ingenious distribution channels, even well-established brands can be disrupted. Despite having 28 beloved household brands and an 80-year legacy in Sri Lanka, Unilever, too, is susceptible to disruption.

We live in an age of change where each day a new upstart is thinking of ways to topple the old guard. For established companies, like ourselves, to stave off irrelevance we need to adapt to the changing times and focus on something beyond the bottom line. At Unilever we understand that what got us here will not take us any further.

The world is changing. Hence, at Unilever we focus on the triple bottom line of people, planet and profits. In other words, we are "Doing Well by Doing Good". This is the simple principle that guides our every action and helps us stay relevant to the ever-evolving consumer while making a positive change in the world.

While in the past our predecessors were proficient in engaging with consumers today we seek to go beyond that and help them have a better life. This is why in 2010 we launched the Unilever Sustainable Living Plan – our blueprint to decoupling our growth from our carbon footprint while making a positive social impact. Globally, this has helped our brands stay competitive as people's needs, wants and priorities change.

Two local examples of Unilever "Doing Well by Doing Good" include Project Saubhagya and Signal's Sina Bo Wewa initiative. Project Saubhagya, which comes under the Unilever Sustainable Living Plan pillar of providing 'opportunities for women', is our 15-year-old micro-entrepreneurship programme that empowers women in rural areas. It helps women become direct-to-home ambassadors of Unilever brands and allows us to extend our reach to areas where our partners have no presence.

Signal's Sina Bo Wewa, one of the country's most far reaching and successful oral health care programmes, aims to safeguard the Sri Lankan smile by promoting a cavity free nation. The campaign does this through on the ground interaction with people allowing them to obtain first-hand information, advice and treatment on oral health. People are even given free dental screenings and oral check-ups by the dentists of the Sri Lanka Dental Association (SLDA). Just as with Saubhagya, Sina Bo Wewa allowed us to extend our reach and engage with communities that often do not have access to proper dental facilities.

Of course, for some businesses that do not already practice corporate sustainability, these initiatives may seem counterintuitive. They would argue that working under additional environmental and social constraints will only increase operating costs and decrease the company's competitiveness in the market. This was clearly not the case in 2016 when 60% of our growth was delivered from our 'sustainable living brands' – brands with a purpose – and Unilever was experiencing eight years of top line and bottom line growth.

Our belief in sustainability was also validated academically by a 2014 Harvard Business School study on The Impact of Corporate Sustainability on Organisational Processes and Performance that concluded, "developing a corporate culture of sustainability may be a source of competitive advantage in the long run."

We understand that to build a business that is future proof, growth and sustainability must go hand-in-hand. This means that sustainability has to form the core of the business and not be a disjointed CSR initiative carried out by a separate team. When you have brands with a purpose linked to sustainability and people with a purpose linked to really adding value to society and the country that is when you get true traction and start making a difference.

Locally this strategy has helped us stay closer to consumers by building new and strengthening existing relationships. We are no longer the products of their grandparents but their partners in creating a more sustainable future. Hence, we nurture their trust in us and are fiercely protective of it.

We cannot rest on our laurels or be complacent when it comes to our consumers especially when the pace of disruption, even in the FMCG sector, is very rapid and new players emerge every day. Therefore, we need to continue to innovate and implement new ways of working to ensure that we are ahead of the trend and remain the closest and most engaged with the consumer.

However, at the end of the day we are only as good as the people that make up our organisation. Hence having people that are passionate about doing the right thing and contributing to society has been instrumental in helping us achieve our goals. When it comes to recruiting the right person a shared sense of purpose is a great starting point. Also, due to the changing dynamics of the business world we take a long term view on our recruitment decisions which means we hire people for a career not a job. And once thaey join our team we empower them, through development and growth, to make an impact on the world.

This is in keeping with a 2017 report from Deloitte that noted when it comes to career choices millennials look for organisations that share their purpose and would empower them in the pursuit of the same. This is why in Sri Lanka, we have the distinction of being consistently ranked as the overall "No. 1 Employer of Choice" in Nielsen's Employer of Choice survey.

Finally, our longevity in the market is proof that while the medium might change, the method might change, what we need to do – remain the closest and most engaged with the consumer by adapting to their evolving needs – stays the same. Furthermore, our eight decades of experience in Sri Lanka is a testament to the ability and dedication of our people that built beloved brands that even today remain in the hearts and minds of consumers.

Moving forward, in keeping with our guiding principal of "Doing Well by Doing Good", we would like to continue to add value to the country, the industry and the community that we operate in thus ensuring that the future remains bright. And as Sri Lanka takes its place on the world stage I look forward to seeing it stand tall in the global market.
(The writer is Chairman – Unilever Sri Lanka, having taken over the reins in February 2016. Carl joined Unilever straight after University in 1992 and has done marketing and customer development work across Home Care, Personal Care, and Foods in his 26 years with Unilever. He has worked in several markets including the Philippines, Thailand and India.)