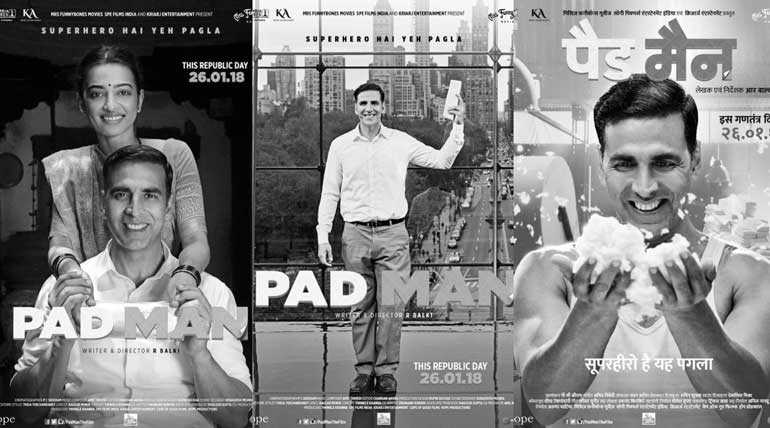 'Pad Man' is a Hindi language film starring Akshay Kumar. It is a kind of semi-biographical film written and directed by R. Balki. The screenplay was based on a short story 'The Sanitary Man of Sacred Land'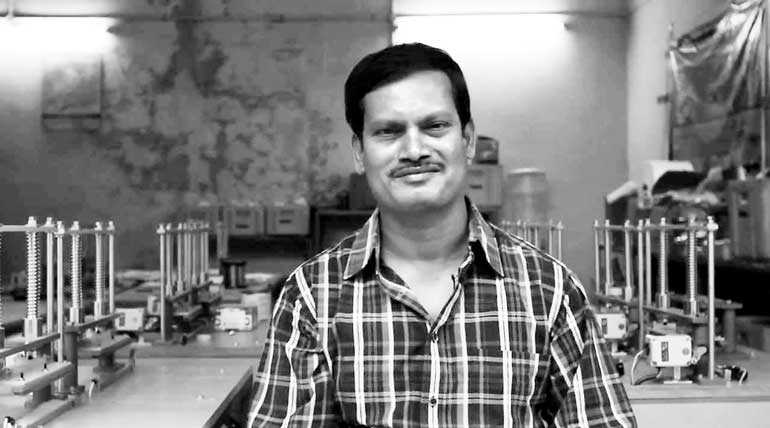 Arunachalam Muruganantham known nowadays as India's 'Menstrual Man' and 'Pad Man' is a school dropout-turned-welder who invented a machine that makes inexpensive, sterilised sanitary pads, enabling low-income women to launch local businesses making and selling pads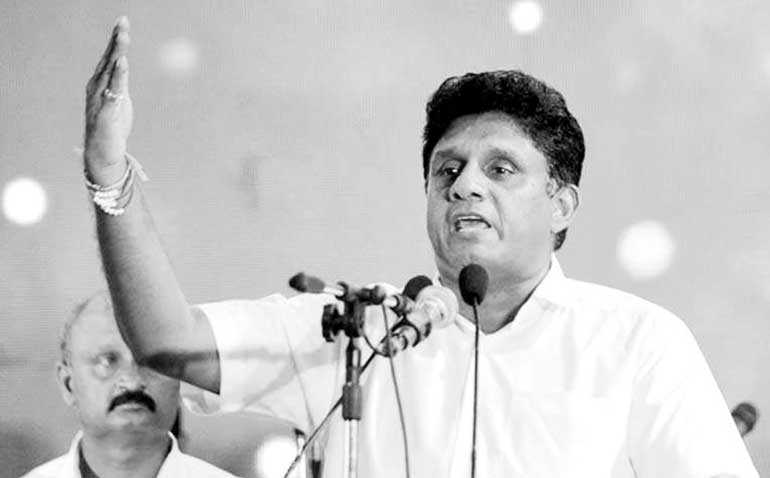 The term 'Pad Man' entered the Sri Lankan Presidential Election campaign discourse when Sajith Premadasa focused on a hitherto-neglected aspect of a "gender" issue relating to women
---
The titles of two popular films figured prominently in the English language mainstream and social media during the course of Sri Lanka's 2019 Presidential Election campaign. One was the English science fiction film 'Terminator' made in the USA while the other was the Hindi semi-biographical film 'Pad Man' made in India.



Both film titles were invoked with reference to the chief presidential race contenders, Gotabaya Rajapaksa and Sajith Premadasa, in different contexts. The former was called 'Terminator' and the latter 'Pad Man'. As is well known now, the man dubbed 'Terminator' defeated his chief rival called 'Pad Man' in the election.
Science fiction film 'Terminator'
The science fiction film 'Terminator' was about a cyborg assassin sent back in time from 2029 to 1984. Arnold Schwarzenegger enacted the role of Terminator in the film directed by James Cameron of 'Titanic' and 'Avatar' fame. Schwarzenegger played the Terminator in the sequel 'Terminator 2: Judgement Day' also. This too was directed by Cameron. Altogether six films have been made under the 'Terminator' franchise.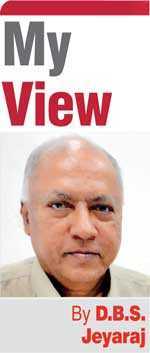 The term 'Terminator' has negative connotations. Interestingly enough it was introduced into the recent Presidential Election discourse by Gotabaya's brother and mastermind behind the election campaign – Basil Rajapaksa.

It was Basil who first referred to the Sri Lanka Podujana Party candidate Gotabaya Rajapaksa as the Terminator in an interview. What he meant was that his brother if elected president would "terminate" issues like corruption, extremism and terrorism like a 'Terminator'. The rival camp, notably Prime Minister Ranil Wickremesinghe, seized upon that unfortunate choice of the word and had a field day utilising it to target Gotabaya Rajapaksa as the Terminator.
Hindi film 'Pad Man'
'Pad Man' is a Hindi language film starring Akshay Kumar. It is a kind of semi-biographical film written and directed by R. Balki. The screenplay was based on a short story 'The Sanitary Man of Sacred Land,' which originally appeared in the book of short stories titled 'The Legend of Lakshmi Prasad'. The book was written by ex-actress Twinkle Khanna who is the daughter of actors Rajesh Khanna and Dimple Kapadia and the spouse of Akshay Kumar.

Twinkle's short story was inspired by the life story of Arunachalam Muruganantham from Coimbatore in the Tamil Nadu state of India. Muruganantham is a social activist and entrepreneur who pioneered the manufacture of low-cost sanitary pads for women and evolved distribution schemes to popularise the concept among rural women of India. Arunachalam Muruganantham is frequently referred to as the 'Pad Man' in India. So when the film was made both the director Balki and lead actor Akshay Kumar opted to use the English title 'Pad Man'.

The term 'Pad Man' entered the Sri Lankan Presidential Election campaign discourse when United National Party (UNP) Deputy Leader Sajith Premadasa contesting polls as the UNP-led New Democratic Front candidate focused on a hitherto-neglected aspect of a "gender" issue relating to women.
Sajith stands firm
Sajith Premadasa boldly announced that he would distribute sanitary pads free of charge to women. This announcement evoked vulgar ridicule in Sri Lanka's male-dominated society. Moreover Sajith's political opponents began attacking him as 'Pad Man' on social media. Sajith however stood firm on the issue.

Sajith Premadasa published three related tweets on October 28 reiterating his stance. They were as follows:

"More than half of adolescent girls in Sri Lanka miss school when on their periods according to UNICEF, impacting girls' education. Our Government reduced a 100% levy on sanitary products to 63% but thousands of women still suffer stigma and put themselves at risk every month." (1/3)

"I will not shy away from this conversation. If we are serious about women's empowerment, this is a basic place to begin. Until sustainable, cost-effective alternatives are found, I stand by my promise to provide sanitary hygiene products free of charge." (2/3)

"I remain committed to women's rights. I will wear the 'Pad Man' label proudly. In my view, it is certainly preferable to being the man with the van." (3/3)

Sajith's reference to 'Pad Man' was of course to the successful Hindi film 'Pad Man' starring Akshay Kumar who played the fictional character Lakshmikant Chauhan engaged in promoting the distribution of low-cost sanitary pads for women. As stated earlier the film was inspired by the true story of Tamil Nadu social activist Arunachalam Muruganantham who manufactured low-cost sanitary pads for women and was affectionately nicknamed 'Pad Man'.

The original 'Pad Man' too made a slight intervention into the 'Pad Man' hullabaloo. In a short statement welcoming Sajith's move, Arunachalam Muruganantham said as follows: "It's a good change to see the leaders across the world have finally understood the importance of menstrual hygiene and women's health for the development of their respective countries. They are announcing various initiatives in their election manifesto. Recently Mr. Sajith Premadasa, presidential candidate, Sri Lanka, talked about affordable menstrual hygiene awareness... He's the Minister of Housing Construction and Cultural Affairs. He's happy to be called 'Pad Man' and promised to give free pads to women and girls. It's high time the leaders of nations become ambassadors for menstrual hygiene awareness."

Subsequently Sajith Premadasa lost the election due to a host of reasons. But there is no denying that Sajith's pledge about sanitary pads struck a responsive chord with many women and males sensitive to gender issues during the campaign. He created a greater awareness of issues affecting women by his action.

Furthermore, even other candidates like Gotabaya Rajapaksa and Anura Kumara Dissanayake, followed suit by paying more attention to the needs and rights of women in Sri Lanka though neither of them promised free sanitary pads. In his own way Sajith did strike a blow for further empowerment of women in Lanka.
Creating greater awareness of menstrual issues
It is against this backdrop therefore that this week's Spotlight beams on the 'Pad Man' film made famous by Sajith Premadasa's free sanitary pad pledge.

'Pad Man' was released on 9 February 2018. It was a critically-acclaimed commercial success. The film was written and directed by R. Balakrishnan known as R. Balki who directed popular films like 'Seeni Kum,' 'Paa,' 'Ki and Ka' and 'Dear Zindagi'.

The key actors were Akshay Kumar, Radhika Apte and Sonam Kapoor. Amitabh Bachchan makes a special appearance. Though the 140-minute-long film made on a budget of Indian Rs. 480 million was a box office success earning Indian Rs. 2,078 million, the intention of the chief producer Twinkle Khanna and husband Akshay Kumar was to create greater awareness of menstrual issues.

Tina Jatin Khanna known as Twinkle Khanna is the daughter of Hindi film actor Rajesh Khanna and actress Dimple Kapadia. Twinkle too acted in films until her marriage to popular actor Akshay Kumar who is called the 'Hindi Tom Cruise' due to the bankability of his films. In addition to being an ex-actress the versatile Twinkle Khanna is a newspaper columnist, interior decorator, film producer and author. Her recent book 'Pyjamas are Forgiving' published in September 2018 has been a smashing success, making her the highest selling female author in India last year.

Among her earlier books was the best-seller 'The legend of Lakshmi Prasad'. The book contains four stories: 'The Legend of Lakshmi Prasad,' 'Salam, Noni Appa,' 'If the Weather Permits' and 'The Sanitary Man of Sacred Land'. The fourth tale about a man who produces sanitary napkins for low cost was based on the true story of Tamil Nadu social activist Arunachalam Muruganantham.
Arunachalam Muruganantham
Arunachalam Muruganantham known nowadays as India's 'Menstrual Man' and 'Pad Man' is a school dropout-turned-welder who invented a machine that makes inexpensive, sterilised sanitary pads, enabling low-income women to launch local businesses making and selling pads. Muruganantham known as Muruga has now distributed nearly 5,000 of his low-cost machines free of charge to women self-help groups in 29 countries. The prestigious 'TIME' magazine selected Muruga as one of the '100 Most Influential Persons of the World' in 2014.

Twinkle came across Muruganantham's tale when she was doing research for her column published in 'Times of India'. She met with the Tamil Nadu social entrepreneur in 2015 and fictionalised his life story in a semi-biographical mode as 'The Sanitary Man of Sacred Land' for her 2016 book 'The Legend of Lakshmi Prasad'.

Speaking about Muruga to 'Newsweek' in an interview, Twinkle observed: "Here is a man who's not highly educated, and yet he's become an inventor and innovator, and pushed against his own limitations. He's on a serious mission, but he's not the sort of man who takes himself too seriously. He's got a whimsy about him—an activist who's also a humourist."

Twinkle was so impressed by Muruga's life that she wanted to spread his message conveyed through her semi-biographical story to more people. Realising that the world has 'more viewers than readers,' she and her husband Akshay Kumar decided to make a film.

The wife and husband duo explained their motivation to the 'Business Insider' in an interview. "I didn't want to make a documentary," Akshay Kumar said. "I wanted to make a commercial film so people can see it. It's a film you can take your children to, even though it talks about sanitary pads. It's a universal subject. Nobody has ever tried to touch this subject."

Twinkle Khanna said: "I was immediately gripped by the story of this man on two levels. One, because it was about menstruation; and two, because it was a story about somebody who persevered against everything, who lost his wife, who was ostracised from his village. He did not give up."

Having seen and admired R. Balki's work, Twinkle the chief producer decided to enlist him as writer-director. Initially there was no plan to cast Akshay Kumar in the film. But several actors who were approached were reluctant to act in and as the 'Pad Man'. One refused to appear in any scene with a sanitary pad. Akshay despite his 'macho' image as a dashing hero was more than willing to play the role but wife Twinkle hesitated. After intensive pleading, she consented.

The original 'Pad Man' Muruganantham was also roped in as consultant. An enthusiastic Muruga was on the sets demonstrating, advising and instructing Akshay about details such as how he walked, talked, postured, cycled and about constructing and operating his pad machine.
The story
The story line in 'Pad Man' is simple and uncomplicated. A Wikipedia post summarises it as follows: "The film starts with the marriage of Lakshmikant 'Laxmi' Chauhan (Akshay Kumar) and Gayatri (Radhika Apte). When Gayatri is temporarily banished from the household during her menstrual periods, Laxmi is caught unaware due to his lack of knowledge about the subject. He is worried seeing Gayatri using an unhygienic rag during her periods. Gayatri tells him he should not interfere in this feminine topic.

"Undeterred, Laxmi buys sanitary pads for his wife, which are rather costly. Gayatri tells him to return it, as using such costly napkins means cutting off milk expenses. Crestfallen, Laxmi goes to work, where a worker gets injured. He immediately applies a pad to the injury, despite the others referring to it as 'impure'. The doctor lauds Laxmi's quick thinking and says that it is the cleanest choice to stop bleeding. Excited, Laxmi buys some cotton, cloth, and glue and makes a temporary pad, which he thinks is a better replacement for the costly one.

"Gayatri uses it but the pad fails in its function and she tells Laxmi to not interfere in women's matters again. Laxmi again tries to make a pad, and gives it to a female medical student, who decides to help him out but is deterred by her friends. To add to his woes, his meeting with the student makes his wife think that he is having an affair.

"Laxmi tries to give his sister pads, which leads to embarrassment in front of her in-laws. Next, he tries it on himself by attaching a balloon filled with goat blood, which leads to him getting blood all over his trousers in public, resulting in humiliation. This act causes him to be branded 'a man with loose morals' by the entire village. Gayatri's brothers take her away and Laxmi decides to leave, pledging to fight the taboo surrounding menstruation.

"After learning that sanitary pads use the more absorbent cellulose fibre rather than cotton, Laxmi goes to a college to gain knowledge about the materials used in sanitary napkins. In need of money and shelter, he works as a manservant in a professor's house. The professor's son introduces him to the internet and helps him get information. The professor is baffled by Laxmi's actions and shows him videos of pad-making machines worth millions to derail his ideas. It has the opposite effect: Laxmi is inspired by this to make his own pad-making machine. He borrows money and manages to make a good pad but has no one to test it. He ends up meeting Pari Walia (Sonam Kapoor), a modern, educated woman from the city, and supplies a pad to her. When he asks for feedback, she says that it's like a normal pad. Laxmi's joy knows no bounds and he calls Gayatri to give her the news. Gayatri gets upset at his obsession with menstruation, and her brother warns him to stay away."

"Pari sees Laxmi's potential and invites him to an innovation fair in Delhi. Laxmi's invention is recognised as the 'Life-Changing Innovation of the Year' and he shoots to fame but the villagers, on realising the nature of his invention, insult him. Pari helps a dejected Laxmi sell his pads to rural women, who later join him in his venture. Laxmi and Pari travel from village to village, making low-cost pad-manufacturing machines, creating small pad-making factories, and providing rural women both jobs and pads for sale. He is invited to New York and gives a speech at UNICEF.

"Back home, he is awarded the Padmashri award. Pari falls in love with him, which makes Laxmi conflicted as he has feelings for her too. However, she steps back for his happiness, with Laxmi telling her she helped make him a new man. Laxmi returns to a hero's welcome in his village. The film ends with Laxmi and Gayatri finally reuniting, and Laxmi finding continued success with his endeavours."

'Pad Man' was a delightful and insightful inspirational film that I relished seeing on the screen last year. Thanks to the 'Pad Man' excitement caused by Sajith's electoral pledge, I got hold of a DVD and viewed it again. I thoroughly enjoyed it of course!

It is also of interest that two documentary films featuring Muruganantham have been made so far. 'Menstrual Man' made in 2013 was directed by Amit Virmani and 'Period. End of Sentence' was a documentary short film directed by Rayka Zehtachi. The film with a focus on Muruga won an Oscar in the Best Documentary (Short Subject) Category at the 91st Academy Awards this year. Apart from these documentaries the feature film 'Phullu' was also inspired by Muruganantham's life. However the film directed by Abishek Saxena did not enjoy success like the 'Pad Man' movie.
(D.B.S. Jeyaraj can be reached at [email protected])