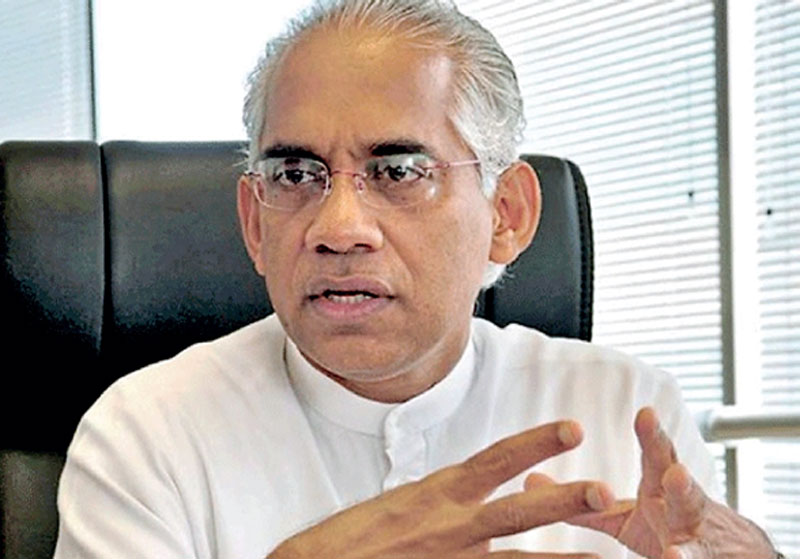 SJB MP Eran Wickramaratne said this week that the forex crisis would worsen the shortage of essential food items and predicted a fuel shortage leading to power cuts
---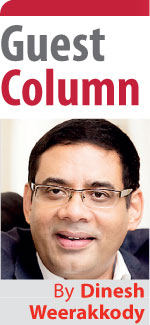 Several Opposition parliamentarians said in Parliament that Sri Lanka's net foreign reserves had plunged to an all-time low of $ 1.2 billion and warned of the several consequences. Sri Lanka also has gold reserves of $ 300 million that can be liquidated in a crisis.

Ironically, the Government members did not refute the Opposition claim of record low reserves, which amounts to less than one month's ($ 1.3 billion) worth of imports, which is said is the all-time low. When President Gotabaya Rajapaksa came to power two years ago, foreign reserves had amounted to over $ 7 billion.

Banker-turned-politician Eran Wickramaratne, one of the few gentlemen politicians in Parliament, said this week that the forex crisis would worsen the shortage of essential food items, aside from them being super expensive. He also predicted a fuel shortage leading to power cuts and warned of the country falling into a period of darkness. He further said the Government should tell the public of the precarious situation well in advance, then at least manufacturers and businesses could prepare adequately to face the consequences.

So where did we fail? The external borrowings of Sri Lanka is around $ 36 billion (source ERD). Debt to GDP in 2020 was 101.24% and has risen to 104% by June 2021 (CBSL). It is therefore important to find out how the borrowed money was put to use and the returns on these investments to understand what caused Sri Lanka's serious financial plight. All governments since 2000 are responsible for this current situation. Some more and some to a lesser degree.

Furthermore, according to economists, SL debt has risen drastically post 2019 because money was printed to keep rates down and to cover cash deficits due to stimulus money and partially caused due to tax rate adjustments triggering huge forex shortages. The proposed super gains tax is to recoup some of it in a one-off swoop.


Pandemic

The pandemic to be fair by the Government was the no. 1 miscreant that put us into this misery. Sri Lanka in 2018 had nearly $ 5 billion in tourism income. This did dip after the senseless Easter Sunday massacre. But tourism was picking up strongly in 2019 by Q3. However the pandemic hit the tourism industry right in the groin.

Though the pandemic was handled well at the onset the Government unfortunately got smug and mismanaged these precious gains resulting in over 14,000 Sri Lankans unfortunately perishing. Today our export-import gap with all the restrictions is around $ 350 a month. That creates a gap of around annually around $ 5 billion.

Given the commercial loan repayments and the other loan repayments due, Sri Lanka is set to face a serious forex crisis in 2022, unless the situation is handled objectively and clinically. There is little room for emotions and political mudslides. Moreover one more downgrade and Sri Lanka will be staring into an empty barrel in 2022.


Power crisis

As the former Power Minister Champika Ranawaka pointed out in Parliament this week, the power issue is the next crisis. If the rain dries out for six weeks then Sri Lanka is certainly headed towards a big power crisis. Substitutes to generating electricity like fossil fuels are also scarce. This crisis could lead to a rift in the Government coalition and cause havoc in the economy. This could lead to a drop in exports and FDI.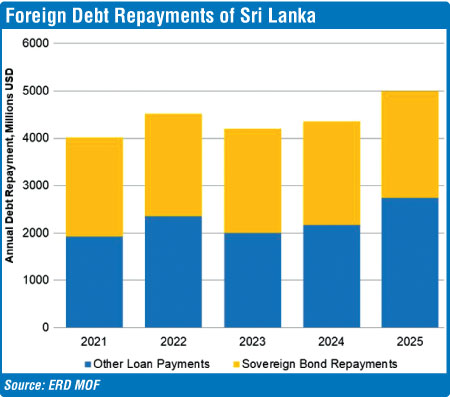 Solutions

Obviously one option is going to the IMF that will now certainly come with conditions, something we should have done 12 months ago. We certainly would have had better negotiating power 12 months ago with the multilateral agency where Sri Lanka is a member.

As suggested by some economists we should join the common framework. Other option is the concessionary borrowings from our sovereign friends. Selling assets may be an option. Certainly the money should not be used for consumption or putting up structures that have no ROI.

The CBSL has so far demonstrated confidence that it can get over the forex crisis. It, together with the banks, must therefore lead the way professionally now that a powerful governor has been installed.


National effort

At least now we need some national consensus which can bring together the best of the best from the private sector to academia to NGOs within the country to address the forex crisis.

The Government still believes it can borrow its way of this economic crisis. As some wag once said – when in a hole, first thing is to stop digging. It certainly can do, but by creating long-term consequences for the 22 million Sri Lankans, leave alone the 6.9 million that is frequently talked about.