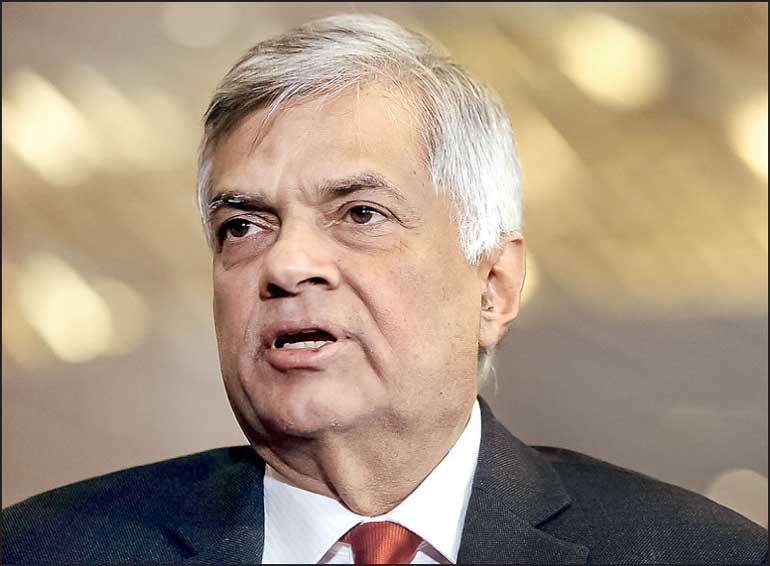 President Ranil Wickremesinghe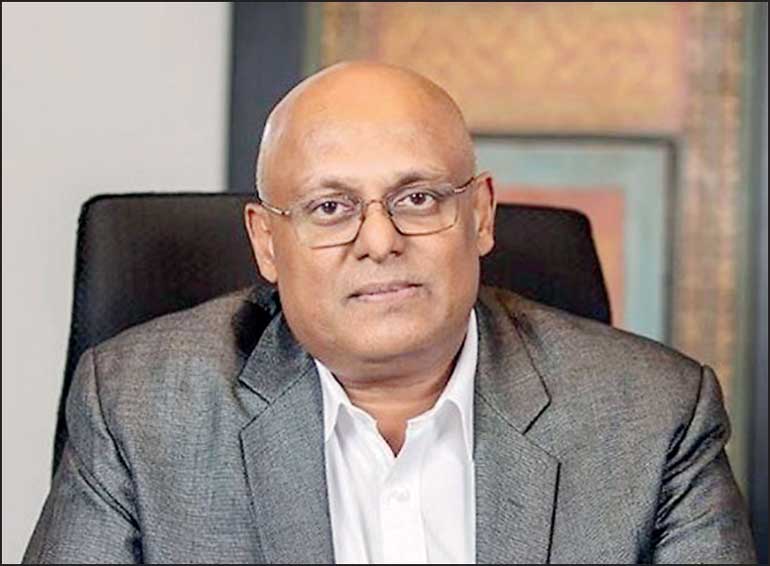 SOE Restructuring Unit Chairman Suresh Shah
---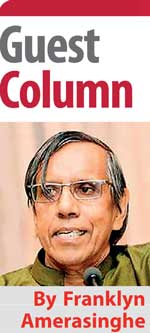 It would appear that much work has already been done by a "business/legal" team headed by Suresh Shah in relation to State Owned Enterprises (SOE). The team has impeccable credentials and has also a specialist in handling trade unions, Mangala Yapa who briefly headed the Employers' Federation and must have good knowledge of handling trade unions, especially professional staff! Most SOEs have top-tier Managers who are unionised, and one issue in SOEs is that the "layers" within them do not usually think alike and have no common objectives among them. The reason for so many unions representing different categories in SOEs and government departments also reflects some sort of class distinction which we still see in industrial relations.

I agree that something must be done to make loss making enterprises efficient and rid us from having them as a millstone round our necks. However, I do not visualise a significant change could take place without an attitudinal change on the part of politicians and their consensus to a common understanding on the need for restructuring and change. The attitude we have experienced on their part is that if the ruling party approves a move the opposition parties feel obliged to oppose it.

My concern is that we do not throw the baby with the bathwater but should stand back from the disgust in the performance of these organisations and ask the question "WHY" these organisations are inefficient. Shah has stated that of the 130 SOEs, 80 are a burden on the State. In its report in 1971, the George Rajapakse Cabinet Sub-Committee has more or less identified all the weaknesses of the systems, now found by the committee, and underlined the need for the "economic viability of Public Sector Corporations". The statutes setting up the CEB (Sec.38), CTB (Sec.5 (1) (b) the Motor Transport Act Sec 4 (1) (b) and the Port Cargo Corporation Act (Sec.4 (1) (b) identify the requirement that the revenue generated must meet the costs, and also provide reserves for development. Successive governments have failed to ensure that this key goal guided them.
No political will to change system
For over 50 years we have known how the SOEs should function and are also aware that due to political reasons these institutions have become a means of rewarding political supporters, creating jobs for them, and have become a medium of collecting money for elections and in some cases, for personal benefit. What I wish to emphasise is that competent committees such as Shah's would only serve to again re-state the problems and what should be done, but at the end of the day, fall short of achieving the goals identified. I do not see any changes taking place in the "systems", such as the political will to address issues which everyone knows. However, no politician dares to change as it is a system which keeps them in power.

The political factor is conditioned by the popularity which will win the budding politician a seat in Parliament, or secure a seat which an MP already has. I remember in my hometown once, we had a lawyer MP who told his constituents that he could not help them unless they had "sudusucum" (necessary eligibility), he was thrown out very soon! Recently we had a vote in Parliament against a Minister and the whole country knows that his Ministry is not only inefficient but has caused a serious breakdown in services in a key sector. However, as expected his fellow MPs rallied round to save him his bacon! As someone asked, what does the Executive President do to ensure that his team performs in a satisfactory manner? What has he done to hold accountable persons who have bled the country as reflected in reports of the Auditor General. When things became intolerable such as when the gas and the fuel shortage affected the daily life of the people, and farmers had no fertiliser; people took the law unto their own hands. I was never a supporter of Gotabaya Rajapaksa, but I appreciate him for one un-Sri Lankan act, his public admission of failure.

It has been mentioned that the unions agree that restructuring must be done. Mahinda Rajapaksa, we see, is still as powerful as ever, and has over the years been totally and unequivocally opposed to privatisation. How does the committee hope to change his mind? I am sure he has sufficient backing to scuttle any privatisation. A good start would be for the committee to get a statement from political leaders declaring restructuring and privatisation as a necessary step in our national need for a financially viable economy.
Mismanagement and corruption due to political interference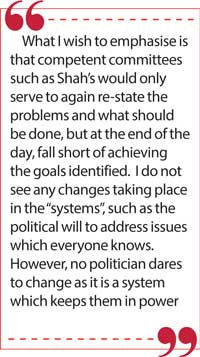 The unions claim the Government's intention is to get out of the financial mess by selling off profitable SOEs. No doubt, these profitable enterprises may only be making operational profits but may in fact be in deep debt. The committee points out that many SOEs cannot bring their accounts up to date, which is scandalous. The deep seated mismanagement and corruption can be attributed to political interference and this was spoken of as a factor which was ruining the SOEs even during the time the George Rajapakse Committee met.

The other point I wish to stress is that the committee is proceeding in a 'top down' mode, which is not the way to proceed. In 'Dialogue' one does not hope to thrust down the throats of the interlocutors what has already been prepared as a solution to a problem? The committee should have had a few union leaders in it who could give some strength to the proposals. The ultimate goal should be to make the unions feel that their concerns have been addressed and redundancy issues such as retraining and redeployment have been studied by the committee. A further point is to ensure that there are joint unions or federations set up in each SOE, so that dialogue is easier and no pulling in different political directions.

The current opposition to the debt restructuring process and the proposal to, unilaterally, adversely impact savings of employees is going to be another issue which would get tagged on to the restructuring proposals. Unions have always found ways of gathering together as many issues as possible when they bargain. Moves by the Government to displace employees through restructuring would displace those who lack competency but only political clout to back them for their sustenance. Competent people are likely to add numbers to those leaving the sinking ship.
Committee needs President's endorsement
The committee needs to have a categorical endorsement from the President for the initiative to succeed. Yes, something has to be done. The problem is how to get past the election jitters and the problem that there exist extremists who do not subscribe to a free enterprise system, even if it has a human face, within the group supporting the President.