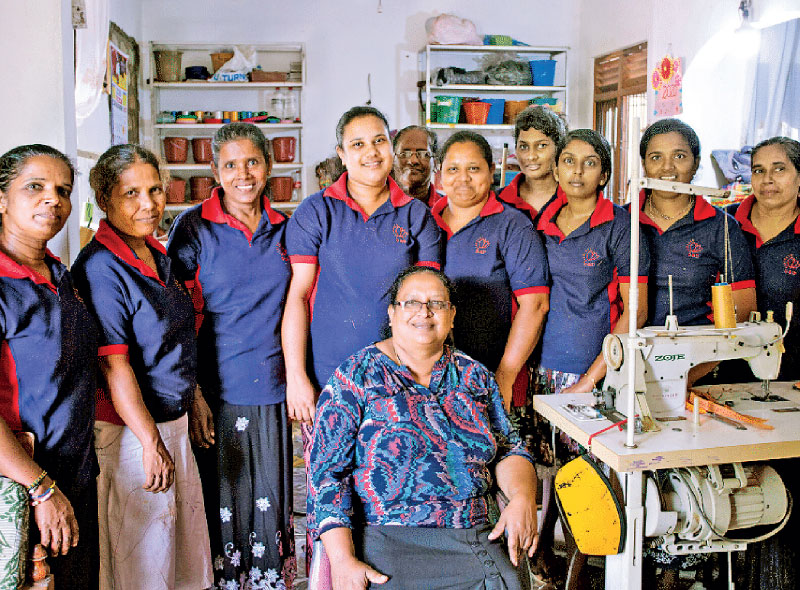 Small businesses were hit the hardest due to the economic fallout of COVID-19. Women-led businesses and young entrepreneurs are amongst these unfortunate victims  
---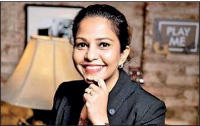 By Nayomi Handunnetti
---
Small to medium-sized enterprises are mainly responsible for generating employment opportunities and are a major driver to irradicate poverty in the world. SMEs are sometimes the only employment generator in some rural areas and also employ the vulnerable sectors of the workforce such as women, youth, and people from poorer households.
In recent times we have seen that the small businesses were hit the hardest due to the economic fallout of COVID-19. Women-led businesses and young entrepreneurs are amongst these unfortunate victims. The periodical lockdowns have resulted in disruptions to the supply chain and a massive drop in demand in most sectors.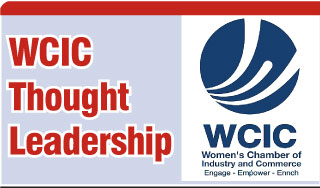 SMEs are highly vulnerable at the moment with loss of business and the collapse of the infrastructure to operate normally. These businesses require support for access to financing, markets, information and an enabling business environment to be able to continue to play their important role in creating jobs and improving livelihoods more than ever before.
These enterprises are the backbone of most economies in the world playing a key role especially in developing countries like Sri Lanka.
According to the data provided by the International Council for Small Business, formal and informal Micro-, Small and Medium-sized Enterprises (MSMEs) make up over 90% of all firms and accounts on average, for 70% of total employment and 50% of GDP.
While most women have been hit hardest by the COVID-19 pandemic, they are seen often leading the way in "building a better normal". Many women entrepreneurs have responded positively to the incredible challenges with both grit and innovation, pivoting rapidly to cope with the impact of the crisis and help create better futures.
Navigating the road to recovery for women entrepreneurs 
The most affected by the COVID-19 pandemic are the women Entrepreneurs in particular. Women Entrepreneurs generally run smaller businesses mainly concentrated in the service sectors that have been hardly hit by COVID-19. 
These women entrepreneurs have also seen carrying out the bulk of the caregiving due to school closures. Also, they seem to support aging parents through the pandemic due to social distancing issues. This is absolutely no easy task for women entrepreneurs to balance work and life merely making it impossible to get through the pandemic and in most cases, seem to prioritise family commitments over saving their businesses. 
After talking to many female entrepreneurs across the country over the past few months here are some helpful tips as women navigate the road to recovery.
How do we support women entrepreneurs?
How do we support female entrepreneurs? A widely discussed topic in the current context while we battle a pandemic. There is evidence that women-led businesses are most likely to survive and their startups often will be highly successful. 
The Boston Consulting Group's (BCG) new analysis shows if women and men across the globe equally participated in entrepreneurship, the global GDP has the potential to increase by 3%-6%, boosting the world economy by $ 2.5 trillion to $5 trillion.
For most women who balance family and work, entrepreneurship has become the only good option. Women who were challenged with desperate circumstances with no job, their rent due, are now consulting, baking, and launching e-commerce platforms. 
It is understood many women don't have the resources to launch a risky business venture or a start-up in unprecedented times. However, for some women with the right resources and skill set the pandemics have created so many opportunities.
Therefore, the private and the Government sector together can team up to support women entrepreneurs to navigate the road to recovery. Here's how:
Focus on improving access to credit facilities
Provide training to building new skills
Creating access to networks
Accepting the dual role of a female entrepreneur with a family and as a business 
owner
Buy from shops owned by women
Promote their business on social media
Invest in women-owned companies
Donate to women business owners
Learn more about female entrepreneurs
Mentor other women
Send supportive and motivational letters
Better normal after COVID-19 for women and girls
With the COVID-19 pandemic, women spent an average of four times longer than men on unpaid domestic chores and taking care of children and family. Unpaid work has increased drastically for men and women both, However, women still seem to have more burdens compared to a man.
The year 2020 COVID-19 pandemic brought us health, social and economic issues however, the year 2021 is already promised and associated with a better normal.
The needs of women and girls have been prioritised for a better and more egalitarian normal by the Asian Development Bank (ADB) and UN Women. There is inspiring and concrete evidence from our Region in Asia how the better normal will support gender equality when gender equality is integrated into investments, policies, and strategies. Governments across Asia are taking decisive and proactive decisions to mitigate short-term effects and to make way for a better normal for women and girls.
Let's embrace the better normal as women entrepreneurs
Let's embrace our greatness as female leaders more than ever before, and take our rightful places in business as global leaders. Women hold 29% of senior management roles and 87% of global businesses have at least one female in the senior management positions. (2019 Grant Thornton research). A highly-successful businesswoman should strive to achieve the following on behalf of the people she serves and leave a lasting impact in society.
Breakdown taboos that treat women differently in organisational structures, Company practices that create better work environments.
Strive to challenge social norms by resonating the message that patriarchy is an old concept and that a strong and intelligent woman isn't a problem but an integral part of society.
Create a positive legacy by living on purpose with compassionate understanding and fueling social change.
Seek emotional and financial fulfillment
Feel greater intimacy with yourself and others
Why should we accept women in the workforce? 
It is now accepted in the society of many parts of the world regarding the support from a woman towards contribution to the family income. Further, the economic uncertainty in the world has led women to join the workforce. Many have taken up an entrepreneurship journey as they can balance their work and family life better. 
COVID-19 has helped businesses to rapidly take up digital means to run the existing business as well as expand their businesses. Customers now look to purchase goods online and suppliers seem to cater to the demand. Hence, employees can work remotely.
Women have more access to become entrepreneurs than ever before. The shift towards virtual and remote interactions creates more room for women to do business. Women face competing responsibilities managing a household and running a business. Therefore, the accepted virtual and remote interactions will help to make the post-COVID era a better normal. 
Personal resilience efforts 
As a woman entrepreneur in the SME sector I have faced many challenges during the many phases of the COVID-19 pandemic. 
The first and one of the hardest shifts we did in the business is to change the customer base from foreign travellers to local groups. Since the business was predominantly structured to cater to the foreign market, we needed to do too many major shifts. One from a marketing perspective and the other from an operational perspective. 
The marketing of our business which was predominantly depended on foreign influencers and foreign online travel agents and local travel agents, which we had to change to attract the local crowd. Every element of our marketing material was redefined to attract the local groups. The packages we offered were redesigned, pricing the menu the food preparation was changed based on the new market segment. However, with the COVID-19 third wave, times have never been this uncertain for all of us in the tourism sector with zero business generated from the domestic markets too. Therefore, we have now started home deliveries which we never thought possible earlier. 
'The Siren' is a platform I launched during the COVID-19 in 2020 to support the corporate and SME sector job losses due to the pandemic.  This platform is for women professionals who have left the corporate sector to be able to still contribute to the economy. 
Our economy needs the most skilled and productive labor force it can find to meet the demands of the world. This same labor force reproduces itself to care for their children who are the future workforce. Women leave the corporate world and often take a step back to look after their children and elders. We, professionals, value family, and business and they are increasingly loggerheads. Therefore, we give opportunities to lady professionals who left the corporate world to look after their families. When you choose 'The Siren' to be your consulting partner you are not only investing in the future of the labour force but also giving these lady professionals another chance to shine. 
---
[The Women's Chamber of Industry and Commerce (WCIC) is a premier non-profit organisation supporting women in entrepreneurs, professional businesswomen focused on developing, improving and strengthening the skills of women entrepreneurs. It is the first women only trade chamber to be set up in Sri Lanka in the year 1985. Its Vision is to be the 'think tank,' 'voice' and the 'platform' empowering women to be powerful nation builders by participating in transforming the economic growth of the nation. With a well-structured Board of Management and Pillar teams and Leaders with dedicated responsibility, the organisation focuses in achieving its detailed objectives with a clearly defined strategic plan, as well as a plan in to action. It has a growing membership and the membership is open to women who believe they can contribute to society as well as benefit from the many facilities the organisation creates.]
---