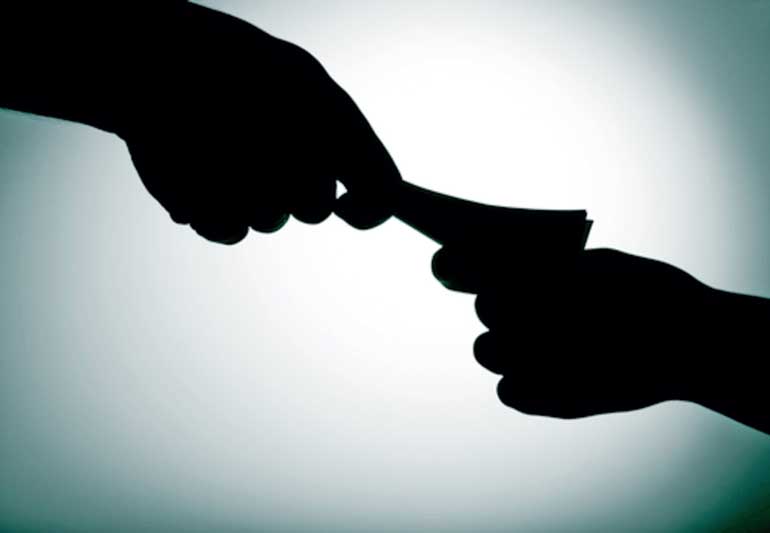 I will from the outset indicate that this is not about politics, even though popular terminology cannot be resisted if one is to get the message across. We are driven by emotions and the media is only adding fuel to the fire.

If one takes a step back and views dispassionately, we could see we simply lack coherence, display very little intelligence and act on the spur of the moment. Bulls in china shops fare much better in my view. That is no way to succeed in difficult times and irrespective of elections or results we are plumb in the middle of a real difficult time period as a nation.

I do see why emotions rule the moment. I hear of parents where the father is a policeman and the mother a nurse in the health service who has had to incur a Rs. 7 lakh payment to get their son into a leading school in Colombo.

Then you hear of another story where the annual bonus is about Rs. 300 million (yes, you read right!) to a single person. Now of course you hear these and there are no receipts to prove these.


A very poor country with very rich people

The rumour mill is in full flow and when the 'Pol' for the ever-needed 'Sambol' too goes missing, there is mayhem on the table! Seeing behaviour and abilities, to me, Sri Lanka is a poor country with rich people but I now redefine this to Sri Lanka as a very poor country with very rich people!

Now making ends meet and making ill-gotten gains to count for more, only dubious processes take centre stage as other pathways of course cannot yield what is required to any party. It is not easy to place 'yaha' into 'palanaya' under these conditions.

We also heard that Sri Lanka has been slapped with another dubious classification as a 'high risk' country for money laundering. Our associates in the same category may not be exciting to read.

However, we always proclaim that we are going to learn and make a strong comeback etc. Reminds me of one of the quotes wrongly attributed to Einstein – it is only a madman who expects different results by doing the same thing over and over again. Simply you need to act differently and bring in effectiveness.


An argument for the scientific method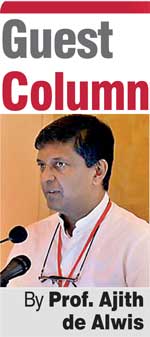 One can always argue for the scientific method. It is not a coincidence that the United Nations, when declaring the Sustainability Goals for 2030 in 2015, introduced for the first time specifically the concept of science, technology, and innovation in bringing about the desired sustainability by 2030.

Now, that does not mean placing the entire population into a classroom and a laboratory and teaching science all over again. It spelt out a possible and a recommended pathway and it is not a recommendation to be taken lightly. Beckoning science to show the way in a society where we look at the clock not to work but to refrain from doing work – to give time to Rahu on a platter – is going to be challenging indeed.


Quality mindset

ISO standards and the brand name are well known and the association is with the construction, expression, and demonstration of quality. Under Deming's tutelage, the Japanese businessmen transformed their country in ten years after falling to zero, after two nuclear strikes, by sticking to the concept of quality.

A quality mindset can propel you to be the best in international class provided there is teamwork, shared mindset, and a determined purposeful work ethic.

Now the desired list of characteristics for us may be getting longer as I unfold requirements. Today, ISO is ready with standards to usher in good governance.

The challenge for us is made simple – embrace the process. A scientific rational mechanism has been made available to transform one organisation after another and in parallel too.

Not only do these standards allow one to measure and improve but also assess the level of quality of governance. As we relate stories that cause anger and disgust and perhaps many types of irrational responses, given an opportunity can now be tackled by a business tool as per ISO.

ISO 37001 is the first international anti-bribery management system standard designed to help organisations combat bribery risk. The standard can support coverage throughout the global value chain as well. There are many who consider ISO 37001's ability to improve anti-corruption practices.

From Microsoft to Singapore the followers are growing. It can be said in no uncertain terms that corruption sinks economic development. World Bank estimates the annual bribery globally to be around $ 1.5 trillion. This figure far exceeds the global economic assistance and indicates the value of fighting corruption upfront rather than writing grant proposals.

We have also had observed situations where money paid as bribes in international operations was tax deductible. This of course is no more legal in this developed economy.

According to the Association of Certified Fraud Examiners, the world's largest anti-fraud organisation and premier provider of anti-fraud training and education, – again better to get some real training and insights than fluffy business reports from global companies at this juncture for us too – bribery leads to substantial financial and reputational damage more than any other type of occupational fraud.

'Getting business moving' through bribery affects competition, lands you with sub-standard goods and services, significant price distortions, and evaporation of capital.

ISO 37001 offers a common global language against ineffective national legislation. It also has the ability to prevent, mitigate, and remediate the menace in all its forms and at any level.

Maybe as a government with a new challenge of winning, the trust may learn from Peru in this regard. Peru is one of the first countries to implement the ISO anti-corruption standard.

Another area of definite improvement that should come is in procurement (http://www.ft.lk/columns/procuring-our-way-out-of-existence/4-279498). We do have situations where state organisations have been effectively milked dry by external private sector bodies – please no need to place the hat by everyone here. Again there is no clear till receipt to substantiate this.


Sustainable procurement

With all types of committees and methods in place, especially with a lower mindset of values, we buy our way into a worse world!

However, recently, Clare Naden, writing in the ISO Focus, had an interesting statement – picture a world where every product and appliance is environmentally friendly, where every supermarket item is fair trade, where corruption is an urban myth and poverty a long-distant memory. Hard to imagine? Technically, it is possible … If everyone adhered to sustainable procurement!

This is what Clare outlined and sustainable procurement appears to be an interesting magic wand! From anti-bribery to sustainable growth, ISO has delivered another standard to show us the way.

Sustainable procurement means making sure that the products and services we purchase deliver value for money and with the lowest environmental footprint and most positive social results.

When we consciously make decisions not only to optimise one parameter but three parameters of economic, environmental, and social, the end result appears to be a better world.

How simple this sounds; one can strongly argue for its validity. The difficulty is thinking and applying. We are not prepared. Therein again ISO reduces the burden by coming out with a standard. Then well laid down methods simplifies the tasks ahead of us. This is applicable from individuals, organisations to nations.

Enter ISO 20400, Sustainable Procurement – Guidance, the world's first international standard from ISO to provide guidance on delivering sustainability objectives through the supply chain. At this stage ISO 20400 is a guidance standard and not a certification standard, which means that companies cannot be certified for compliance. The idea is to show the way.

At present our procurement processes has no real respect for time in my view. However, I can understand if those in procurement simply disregard my view saying that I am at best naïve if not absolutely foolish. However, I know and have felt the seriously negative difficulties that we have faced with trying to do work with the current procurement mechanisms in play.

I see the imperative for practice based on triple optimisation and if there is a well laid out mechanism as from a standard document, I almost feel relieved that now the growth – sustainable growth – we seek is within reach.

The true cost of character may be by knowing the power of standards how keen we would be in bringing this type of opportunities to our organisations and then changing the face of the nation.

A top down direction can really go a long way and 'yaha' may be within reach for the 'palanaya!' after all. The embracing of these schemes relieves the individual and allows the systems to push changes. No one can deny the power of systems approach.