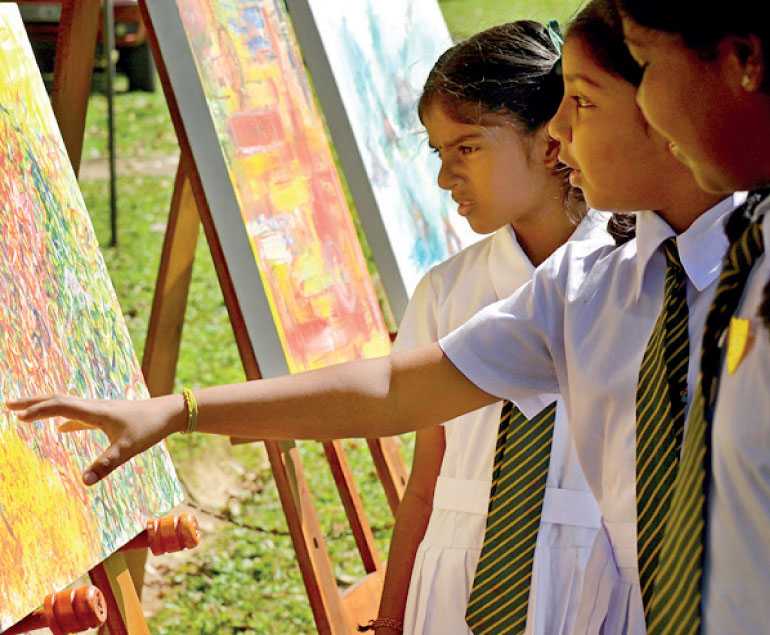 A suitable ground needs to be established to change the parents' mindset that their children should be graduates. With NVQ qualifications, it will certainly serve that purpose with a worldwide qualification – Pic by Shehan Gunasekara
---
The President, hearing from an undergraduate that she is doing 'Political Science' responded saying that she should have selected what has an employment potential in the industry. This triggered many responses but none of them attempted to describe the connotation of what the President may have implied.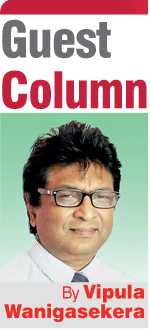 One of my recent articles concluded stating, 'The country needs a paradigm shift in every sector and in the education too. Sri Lanka needs skills, not graduates'. We need professional plumbers, electricians, horticulturists, agriculturists, motor mechanics, language experts, web developers, multimedia experts, paramedics, beauty culturists, culinary and cookery experts, English Teachers, Masters of F & B, independent journalists, event planners, pest controllers, land and construction movers – the list is long. Other than the medical, engineering and IT fields, universities do not produce them. University colleges and technical colleges do, in a small way.

The President, I believe wants to take the bull by the horns. The first positive response emerged from the news that 10 more universities are coming up in Sri Lanka in Kalutara, Galle, Hambantota, Nuwara Eliya and Matale for technology related degrees. The Higher Education Minister had said that these universities will provide degrees related to technology and that discussions have already been held with the University Grants Commission to prepare the curriculum to be followed at these universities.

This article is to shed light on the work that has been done in this area before so that there will be a link from vocational training to higher degrees that was visible from experience. There is always an advantage of learning through experience before trying to reinvent the wheel.

A few years ago, the Ministry of Education and Ministry of Vocational Training entered a historic MOU to change the landscape of education. A program was offered to students at the end of grade 11, an option to choose a specialised area in 26 disciplines which included many vocational subjects.
The Education Ministry undertook the entire work for the year 12 and after an introductory education in said areas, the year 13 training was undertaken by the Ministry of Vocational Training through their institutions.

The 26 areas included Graphic Designing, Web Design, Software Development, Fashion Design, Metal Fabrication, Automobile, Aluminium Fabrication, Construction Studies, Aquatic Resources, Horticultural, Livestock, Art and Craft, Interior Design, Social and Healthcare, Hospitality, Physical Education and Sports, Interior Designing, Food processing, etc. The NVQ Qualification would have taken them up to Graduate level with NVQ 7 and this is would have fulfilled the aspiration of parents and the country.

I was a resource person in developing curriculum for event management including teacher training not only as an academic but a practitioner in the industry. Two good years were spent in developing the curriculum which had a vast area of practical sessions and teacher training manuals. Teacher training was also conducted for two batches.

When checking the current status, I was notified that this program had come to a halt because the Ministry of Vocational Training had not been able to find suitable institutions for training in the year 13. I am not sure how many other disciplines are affected by the same issue.

This reflects several lacunas in pursuing this program and it may be worthwhile studying as to where things went wrong. While this article does not intend directing fingers at anyone or any institution, it will emphasise the need to fulfil objectives of the President and the Government, in which we have failed so far in decades.

The issue with the events training can be resolved easily. The argument was that the suitable institutions cannot be found is not unacceptable. Sri Lankan Government and all Government institutions are the biggest event organisers from meetings, conferences to various ceremonies. Not a single institution, be a Ministry, Department, Corporation, Board, or Government owned institution has functioned without organising events. The security forces are the masters of events from planning to implementation. They too can come on board. The issue appears that there was no understanding, plan or commitment.

None of these said institutions keep curricula in their hands unless it is given to them and briefed before deploying students in respective institutions. The question was which institution was responsible for doing that. The two years of my hard work with my team went down the drain and now there are many excuses and viewpoints expressed for this failure.

Isn't it crucial to review this MOU and the program and see how many are continuing and why the others are not? There are also various models that can be adapted. In Singapore, the hotel school – SHATEC is managed by the Hotels Association thus fully industry driven. The German tech had benefitted a large number of youth in the country which could not establish a single branch outstation after being placed under several ministries.

A suitable ground needs to be established to change the parents' mindset that their children should be graduates. With NVQ qualifications, it will certainly serve that purpose with a worldwide qualification. This is far too beneficial than offering degrees, for instance in management, through various colleges and institutions which currently have no market in the industry.

With the declaration of 2021-2030 as decade of Skills Development in Sri Lanka, the academic experts need to come up with a definite plan which is implementable. It should not face the same fate of that of the said MOU. Otherwise beautiful words such as 'Vistas of Prosperity and Splendour' will be confined to mere words and that is certainly not what the President wants to see. So he did have a point!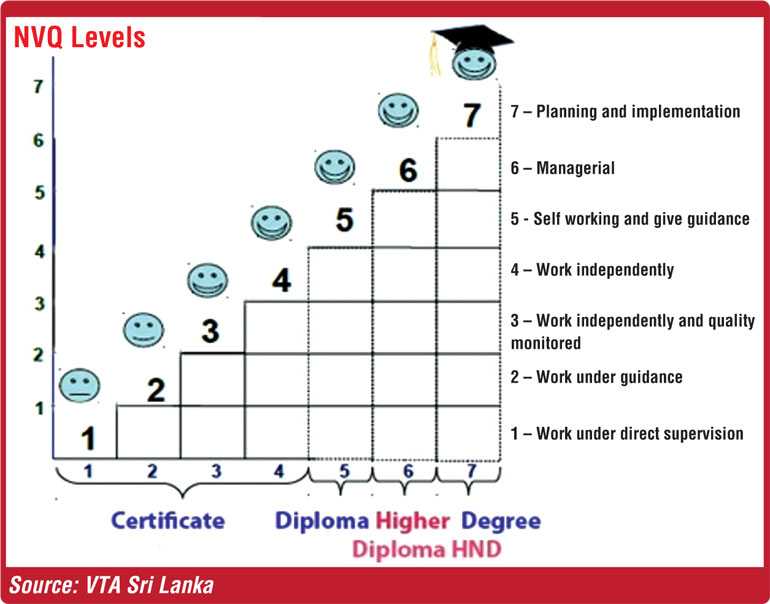 ---
(The writer is a former diplomat, tourism official and currently an academic.)
---