"The lobby is the army of the plutocracy" - William Graham Sumner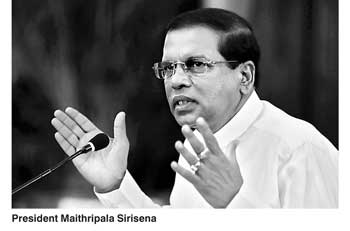 The last time when warnings of icebergs ahead went unheeded, the iconic Titanic ran aground with two-third of its passengers in chilly waters off the Atlantic Ocean. And more than a century later, the 'Captain of the Sri Lankan Ship' seems to be wanting to navigate in similar conditions in the Indian Ocean…, and that which could have far more serious consequences with all of its 'passengers sinking a lot deeper'.

The concern is the purchase of warship for double the price of its actual value - a 195 million Dollar deal with Russia's war machinery, JSC Rosoboronexport.

In the event President Sirisena stands his ground in going ahead with it, I am hoping the public awareness created by this article would help me make my case more effectively and at the same time, save me time and money from being spent on invoking the Right To Information Act (RTI) or by challenging the legality of the agreement by way of a Writ Petition at the Court of Appeal.

1: Offshore Patrol Ship (OPS) – Gepard 5.1/Cheetah 5.1
Designed by Zelenodolsk Design Bureau on the platform of the frigate Gepard 3.9 sold to Vietnam.
Instead of the missile complex Kalibr-M, it is equipped with artillery weapons and a landing platform with a hangar for a helicopter
Length: 102.14 m (335.1 ft.)
Speed: 28 knots (52 kmph)
Range: 4,000 Nautical Miles (7,000 km) at 10 knots (19 kmph)
Takes two years to build
Total quoted value of the ship being $ 158.5 million, supposed to be inclusive of costs of on-board spares and ammunitions
2: Final cost
Cost of the ship= $ 158,500,000
Upfront fee for State credit= $1,000,000
Interest component at 4% per annum (payable inequal instalments within 10 years & semi-annually)= $28,560,000
Cost of the training package= $7,000,000
TOTAL COST= $ 195,060,000
3: Competition
Advanced Offshore Patrol Vessel (AOPV) — R 623 Sayurala ('Sea Waves')
Built by Goa Shipyard Ltd., India and sold to the Sri Lankan Navy (SLN) for $ 74,000,000
While I do not wish to dispute the immediate requirements of the SLN or question, the increased budgetary allocations made for defence expenditure during peace times by our Finance Minister Mangala Samaraweera, considering all circumstances, past incidents and analysing available facts and figures, raise does it not the following questions:

1.Was his opposition to the purchase of the Russian ship that expedited the premature retirement of Travis Sinniah from the Navy, and just one month after being appointed as its Chief? Not to mention every other Navy Commander getting service extensions.

2.Lacking resources and the fire power to confront militarily regional threats such as the US forces based in Diego Garcia, Navies of India, Pakistan, Bangladesh, etc., does it really make sense to acquire a warship costing a fortune when our requirements are to curb poaching and smuggling of narcotics etc., and that which can be easily met with Fast Attack Crafts (FACs) which cost much cheaper?

3. Based on my investigations, of the three different committees that were appointed and respectively headed by Rear Admiral Wattewa, Vice Admiral Ranasinghe and Rear Admiral Rosairo at different stages to look into the procurement, none of them seems to have given the approval to go ahead with the Russian ship deal. Even though I was unable to have access to the reports, in the event the matter ends up in court, I sure hope the MOD will not come up with lame excuses not to table it in the open. And when Chief of Defence Staff Rear Admiral Ravindra Wijegunaratne took it upon himself to be the lone voice in favour of the procurement and his reason being, the requirement to protect foreign naval ships when they make a port of call in Colombo (a case of a 'small fry' trying to protect a shark), could there have been a more idiotic justification from someone of his stature and rank who may or may not have a 'personal interest' in the deal?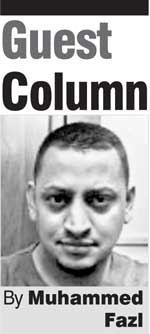 4.The Russian signatory JSC Rosoboroexport being a joint stock company with different private manufacturers and being 'controlled' but not 'owned' by the Russian Government as claimed earlier, could it have been a genuine oversight on the part of the Government spokesman, Minister Dayasiri Jayasekara when he stated in Parliament recently about this ship deal being a 'Government to Government' one?

5.Just as JSC Rosoboronexport's policy of restricting exports only to national agencies of partner countries, is the Ministry of Defence (MOD) in Sri Lanka or the Sri Lankan Navy (SLN) legally empowered to procure military hardware from semi-government entities abroad or from privately-owned ones such as the same JSC Rosoboronexport who may or may not have been funded by a State line of credit or by being subcontracted by their respective governments?

6. Does the deafening silence of the Rajapaksa clan on this matter have anything to do with war-profiteering allegations involving the initial part of the loan amounting to $ 165 million? If that was the case, could it have been possible for Udayanga Weeratunga, their close relative and ex-ambassador to Russia to have 'played a key role' in earlier military procurements?

7. As a compromise to rescinding the ban on tea exports to Russia, just as the Government reversed the ban imposed on the importation of cancer-causing raw materials used for the manufacture of asbestos, would President Sirisena-led MOD or SLN use the same pretext to sign the agreement for the warship?

8. If the purchase of the Russian ship at $ 195 million is a foregone conclusion, and if selling the Mattala Airport at around $ 200 million is what it takes to pay for the ship, would the future generation be kind enough when judging President Sirisena's handling of the economy?

9. If silence on this matter is the price that members of the United National Party (UNP) have to pay for being part of a coalition government, would it still be wise for the UNP to remain in such a Government on principle?

10. Was it the exposé of the Russian ship deal that led to the banning of the London-based lankaenews.com in Sri Lanka?

11. Should Russia's 'good intentions' be still up for debate when they offer us unwanted military hardware at twice the original cost and funded by a line of credit carrying a commercial rate of interest of 4% per annum?

Thanks to manipulative media and corrupt advisors surrounding him, President Maithripala Sirisena whom I metaphorically referred to as the 'Captain of the Sri Lankan Ship' above, is no doubt a man caught between the devil and the deep blue sea.

While I am hopeful of his good judgments prevailing, I am also optimistic that he would eventually steer the country to safety and prosperity by fighting off saboteurs trying to hold him to ransom. And if a line of credit is what it takes to pawn the entire population and a future generation, I far rather opt for being invaded by a foreign power having far bigger naval ships than being enslaved by debt!


[The writer is an Independent Social/Political Activist and can be contacted atmuhammedfazl@msn.com and through Facebook (FazlMuhammedNizar).]