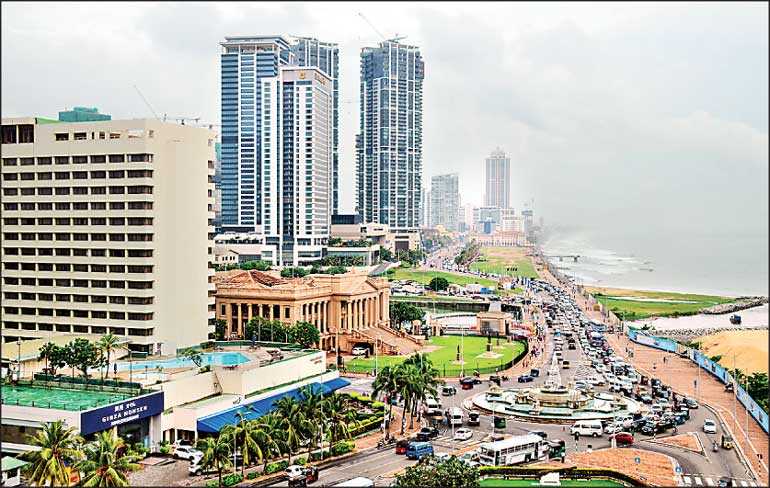 Sri Lanka's economy has been in trouble for some time now. The growing national deficit and rising debt, together with the Easter Sunday bombings as well as the COVID-19 pandemic, have exacerbated the situation – Pic by Shehan Gunasekara
---
The role of investment, in particular Foreign Direct Investment (FDI), is regarded as an important contributor for economic growth. This is due to the fact that many countries, especially those less developed, where access to capital is limited, view FDI as an important source of external, non-debt creating finance.

FDI not only provides capital but also triggers technology spillovers, assists human capital formation, contributes to international trade integration, helps create a more competitive business environment and enhances enterprise development. (OECD, 2018).


Advantages of FDI

Foreign Direct Investment offers advantages to both the investor and the foreign host country. These incentives encourage both parties to engage in and allow FDI.

Some benefits are,
Economic stimulation
Development of human capital
Increase in employment
Access to management expertise, skills and technology
Market diversification
Tax incentives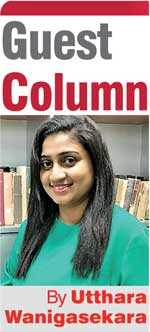 Welcoming Foreign Direct Investment will provide a considerable amount of benefits especially for developing countries. The main advantage of FDI is stimulation of economic development. Foreign Direct Investment can stimulate the host country's economic development by creating a more beneficial environment for the investor as well as the local industry.

Secondly, it will facilitate international trade, as the presence of certain industries is required in international markets to ensure that sales and goals will be met. Foreign Direct Investment also creates employment opportunities in the host country, which not only contributes to economic growth but also overall development.

Parent enterprises also engage in Foreign Direct Investment to obtain low-cost labour, additional expertise, technology and products. As the foreign investor, the company can receive tax incentives that can be beneficial in their selected field of business. It will also help to enhance skills of the labour market of the host through technology and management know how.

For example, investment by China in the massive CHEC Port City Project in Sri Lanka, where local engineers and other workers experience a new work environment, strategies, facilities and equipment etc., provided by the foreign investor/s, would contribute increase productivity of the workforce in the target country.

Sri Lanka on FDI

Sri Lanka's economy has been in trouble for some time now. The growing national deficit and rising debt, together with the Easter Sunday bombings as well as the COVID-19 pandemic, have exacerbated the situation. Sri Lanka is undergoing a severe economic crisis at present which is manifested at both the individual and national levels.

The outbreak of coronavirus, the containment measures adopted worldwide including Sri Lanka, and the resultant projected contraction in the global economy, have triggered further uncertainties for Sri Lanka's economic performance in 2020. The Central Bank of Sri Lanka in its 2019 Annual Report indicates that the following steps should be implemented without delay, if Sri Lanka is to achieve sustained and equitable economic growth:

nAppropriate growth supportive reforms to address longstanding structural issues and enhance domestic production.
Improve export orientation
Attract Foreign Direct Investment (FDI)
Facilitate innovation
Improve factor productivity and efficiency
Improve policy buffers
Furthermore, a 2018 World Bank article suggests that Sri Lanka requires development of regulatory infrastructure facilities in terms of physical and regulatory framework, available for foreign investments. Below are some steps that can be taken by the government in order to attract foreign investment to the country.

Six ways Sri Lanka can attract more FDIs
Reworking trade policy
Improving logistics and trade facilitation
Promoting investments and enabling regulations while avoiding policy uncertainty
Boosting innovation by way of competitive product and financial markets
Addressing labour-related issues and getting women to work
Providing enabling logistics and the right infrastructure
It is important to investigate dynamic interactions between FDI, infrastructure and economic growth in Sri Lanka, so that policymakers could better understand the effectiveness of liberalization policies on FDI and infrastructure development in enhancing economic prosperity in a developing country.

President Gotabaya Rajapaksa, who inaugurated the fourth session of the eighth Parliament on 4 January 2020 stated: "If we work according to a proper plan, we will be able to encourage international businesses to locate themselves in Sri Lanka and supply goods and services to regional neighbouring countries. To encourage such investors, we must be prepared to swiftly provide all the facilities they require within Sri Lanka."

The newly-elected Government (August 2020) is aiming to boost the country's economic growth to 6.5% in the coming years and transform Sri Lanka into an international hub, which will be an investor friendly destination. Furthermore, the President has stated that Sri Lanka will no longer be interested in loans and invited the world to invest in Sri Lanka.

Conclusion

FDI is an integral part of an open and effective international economic system and a major catalyst to development. Yet, the benefits of FDI does not arise automatically and evenly across countries, sectors and local communities. National policies play a significant role in attracting FDI to a developing country like Sri Lanka and for gaining the full benefits of FDI for development.

The challenges primarily address host countries, which need to establish a transparent, broad and effective enabling policy environment for investment and to build the human and institutional capacities to implement them. (OECD, 2002)

As the Pathfinder Foundation (PF) has pointed out time and again, the first step for building a more competitive economy is to achieve more sustainable fiscal outcomes. A package of structural reforms will not only increase productivity and competitiveness but also boost investor confidence, both domestic and foreign.

FDI flows so far have been disappointing. There seems to be evidence that a lack of confidence has been responsible for holding back investment. It is advisable to revisit the strategies recommend by the OECD and World Bank and shape them to suit our economy as we can see many success stories such as Vietnam, Singapore, etc.

Sri Lanka as a host country cannot afford to adopt a wait and see policy what international market forces may bring to us. Rather, we should tailor our policies to overcome domestic imperfections. It is high time we adopt practical policies and take resolute action to implement them. Comments can be shared at pm@pathfinderfoundation.org
(The writer is Programme Executive – Pathfinder Foundation)