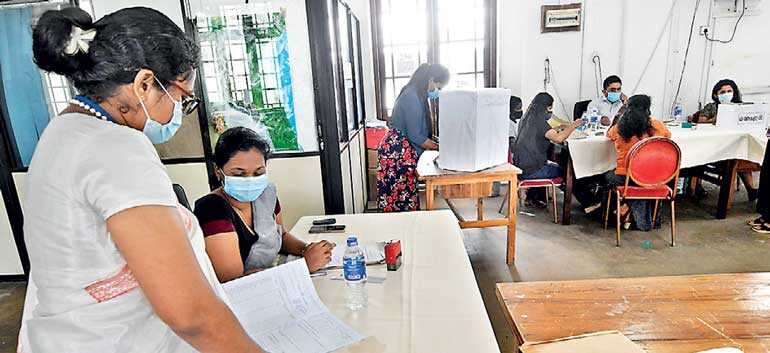 The upcoming election is important for this nation. To have a country with sustainable economic growth there is a need for a stable government
– Pic by Shehan Gunasekara
The Parliamentary Election in Sri Lanka is scheduled to be held tomorrow, 5 August. This time we can witness different political campaigns due to COVID-19. Politicians have to use different and innovative strategies and there is a need to see the ethical perspective of some activities such as distributing masks, etc.

As we know COVID-19 has created a global economic crisis. According to Dun and Bradstreet's Country Risk and Global Outlook Report (with the study of 132 countries) global economy will contract by 5.2% in 2020 – the biggest decline since the Second World War and a far stronger contraction than the 1.7% recorded in 2009 during the global financial crisis (Economic Times).

For Sri Lanka, with the Easter attacks in the year 2019 we are expecting negative growth after decades. As per IMF forecasts GDP growth is expected to fall to -0.5% in 2020 and pick up to 4.2% in 2021, subject to the post-pandemic global economic recovery.


Political stability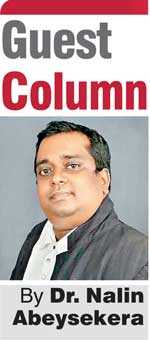 Political stability is considered one of the important prerequisites for any country. Investors are really concerned about the risk factor. If you invest money in different territories, political stability with sound and precise decision making is always on top of the priority list.

According to Khan (2020), "Sudden change at the government level is bound to cause a shift in economic policies, something every investor or businessperson fears. Business on its own is a risky venture, no one wants the added burden of uncertain policies, especially for long-term projects with lengthier development period. The investors are not sure whether the new policies would benefit their business, be forced to pay more taxes, or uncertainty leads to a spike in property costs. This drives away the foreign investment desperately needed in this globalised world for developing economies in particular."


Foreign Direct Investment

It is clear that investors do not like uncertainty. For a developing country Foreign Direct Investment (FDI) is one of the necessary factors for the vibrant economy.

According to Padma Mallampally and Karl P. Sauvant in an article written for Finance and Development Quarterly magazine for the International Monetary Fund, "FDI has become an important source of private external finance for developing countries. It is different from other major types of external private capital flows in that it is motivated largely by the investors' long-term prospects for making profits in production activities that they directly control." Many researchers have done studies about the relationship between political stability and FDI. If you have an unstable political scenario then you will be in trouble in the long run. No investors will even consider you in any of their decision making. That is simple!


The big picture

It is important for people to see the big picture at this moment. Because of COVID-19 many have lost their jobs, especially in sectors such as tourism. Anyway Sri Lanka is really doing well in terms of combating coronavirus. As per Somasunda Rarajan (Rajan) Kilinochchi, Generations for Peace Pioneer, "When COVID-19 first broke out in Sri Lanka, the country reacted quickly to prevent its spread by creating border control expert teams, tracing the movement of tourists visiting the country who potentially were carrying the disease, and immediately quarantining those who had been in contact. This efficient and effective response allowed my country to be ranked as the ninth best country in the world to tackle COVID-19." (https://www.generationsforpeace.org/en/navigating-the-effects-of-covid-19-success-in-sri-lanka/).

So every dark cloud has a silver lining! This is the time all Sri Lankans need to get together and see how we can come out from the crisis. Therefore, the upcoming election is important for this nation. To have a country with sustainable economic growth there is a need for a stable government.