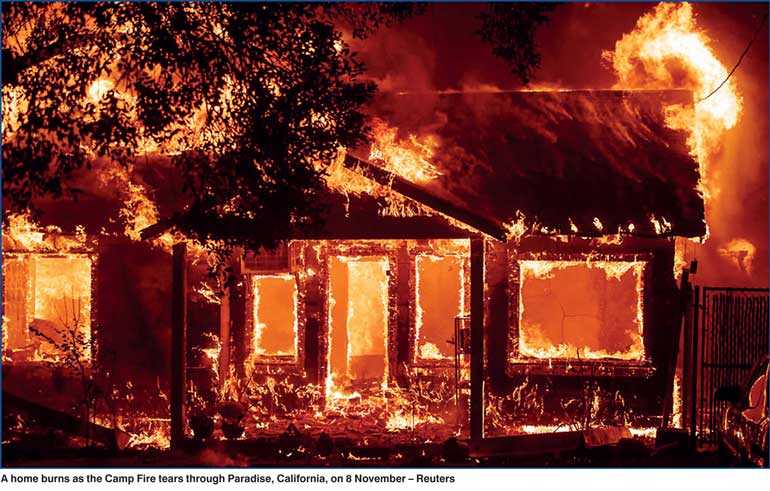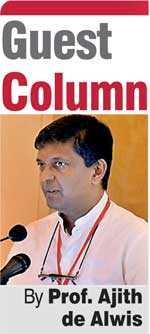 I may not exactly be sure why this title caught your eye at this time if you have decided to read this, but this is about an actual inferno in a Paradise along with bursts of creativity in ignited minds across the globe. Yet I want to ask the question, while nature fights us back, are we really working with our eyes open and in a responsible manner?!

Paradise in State of California is a town meant for retirees in United States – and old town with an old population. I am sure many of us did not know the existence of this Paradise in California till the recent spate of news. The news suddenly flooded the media and was not good news at all, indicating more than three dozens of its residents burnt to death in homes, inside cars or on foot. This is sad news indeed.

Paradise was a town of population around 27,000 and almost all its property had been burnt down to the ground. Wildfires are not unknown to this state and today they speak of a never-ending season of wildfires from an earlier situation of season of wildfires. Sadly once a possibility for a period today has become almost perennial – a sure sign of change.

In Paradise the spread of the fire had been so swift amidst much more fuel, literally the residents have had very little chances for overall safe evacuation. The State authorities speak of about 200 more people who are still unaccounted for. The event has already entered the record books as the deadliest fire in State history.

The question has to be asked, what is happening and why?! This is a disaster in a rich economy and California even among other states in US is a super-rich state. The broad answer to this question may be climate change. Much more direct reasons are the population explosion, land utilisation in difficult areas, much more combustible material from construction and use and potential ignition sources – i.e. a camp fire is considered to have triggered this wildfire, may not take you direct to climate change.

Yet if the microclimate is slowly taking the town to a hotter arid zone with lot less and erratic rainfall then the influence of climate change surfaces. The earlier record wildfire for this State had been only a year old and this again supports the scientific opinion on extreme events becoming ever more frequent. That is certainly not good news.

Climate departure

Paradise, California may be many thousands of kilometres away from our own little Paradise here in Sri Lanka yet the recent research from University of Hawai is indicative of us to take note and act too in unison with others in responding to climate change. While wildfires are the threat to Paradise, California, the nature of incidents for us are more likely to be droughts and floods and aren't we experiencing more of these in recent times?!

The research speaks of climate departure and it discusses departure across the whole world. Climate departure identifies an emerging new climate normal. In effect it suggests that many a location worldwide will leave behind its normal climate that have existed in the past over a century and a new norm will replace it.

The change is in time to come the coolest observable temperature will be above the average warmest temperature from the average over the period 1860 to 2005. We appear to be a hot spot too with Colombo predicted to have its climate departure in 2029. This year and the next a lot are expected to happen on this planet, as it is almost the year when UN's SDGs are expected to deliver – leaving no one behind! Yet this has now being predicted to be the year when climate that we are accustomed is going to leave us!

China

While the world is experiencing different tipping points there are significant developments in the scientific and technology world. One of the most intriguing developments comes from China from an experimental demonstration by the Chinese Academy of Sciences.

A research group therein had succeeded in generating offspring from the same sex pair of rats. The scientific demonstration had been in the delivery of pups with genetic material from two moms and two dads. Now the rules of reproduction especially for mammals, has been shattered by science as no more the necessity to have a male and female to generate offspring. The demonstration using advanced scientific techniques of gene editing and stem cells.

Gene editing is basically editing life and today we are developing much prowess in this technique. The technique however, is not yet ready for humans but there will be serious ethical and moral issues to overcome before that development. Simply the questions stem from especially the gene editing where the risk of unintended consequences exists. However, as I see the opportunity it is the ethical impossibility rather than the technical impossibility that will have to be circumvented in this journey to have new editions to life!

Ageing societies and illnesses

Today we find more money is spending on mental illnesses than on physical ailments especially in the developed world. Treatment for diseases such as Parkinson's and dementia is taking its toll across countries as we live longer in ageing societies. In Japan experimental evidence for use of stem cells injected into the brain appears to address Alzheimer's – a major emerging disease as the average age lengthens for us as human beings.

It was a Japanese scientist Shinya Yamanakas of Kyoto who received the Nobel Prize in 2006 for identifying this variant of stem cells known as IPS – induced pluripotent stem cells and today scientists in Kyoto University have embarked on this major study of stem cell treatment for degenerative diseases.

While IPS forms the basis for regenerative medicine a development many are watching with interest as this may mean replacing organs that are getting dysfunctional with new ones or enabling regrowth! Also simultaneously there is virtually a race today in studying the brain and mimicking cognition in a computer. Today some of us may be in fact dream of eternal life or at least adding 50 more years to our life.

Powerhouse in innovation

It was some time back when China was not at all a scientific powerhouse though the early history of China had shown many significant contributions. How situations change due to concerted effort. China today files more applications to secure rights for intellectual property than any other country indicating quite a lot of ignited creative minds.

Earlier known for mimicking or copying and viewed with suspicion when a design is forwarded for fabrication, today China is a powerhouse in innovation. The Chinese city of Shenzhen is considered to be the city of the future in China, effectively relegating Beijing and Shanghai to lower places. It is a city full of young ignited minds mainly from the electronics and information technology sectors. However, it is seen that in many of these instances the planet and resource limitations are not exactly uppermost in anyone's mind.

While brain and cognitive computing areas are becoming the hot topics of the era, one has to look at what are we doing for the impending climate change. Across many countries one can see many an ignited minds breaking new grounds and demonstrating the ingenuity of the human race. Yet our societies appear to stay fixed on the imperative change needed to avoid the climate catastrophe. Are we incapable of understanding the magnitude or simply ignoring in our quest for material glory of the issue facing us?

IPCC has issued the fifth assessment. How many have heard about their study findings and what had been the role of media in communications? We only highlight the failed prediction of climate refugees. Yet one has to ask the question, what was observed on streets of Paradise when the fire closed in? Aren't they in effect climate refugees?

Today with increasing frequency we see similar situations in Sri Lanka. As we read this parts of the north are reeling from excess rain and some dams have breached. Another storm is about to pass closer to the island; its potential effects not quite predicted. These add to the figures. However, our response in the face of these is not exactly powerful.

There is an urgent need to be conscious on what is happening all around us and be active in different areas. From a technology aspect it is clean technology emphasis rather than the others that we must work on.