The daily wailing of the desperate farmers from all parts of Sri Lanka, squarely laying the blame for their loss of livelihood on the Government, is not lost on the rest of the voting public, also suffering the consequences of a botched policy process
---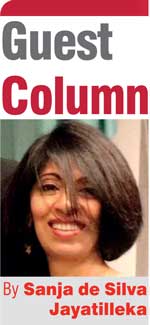 Sri Lanka's attempt to go fully organic overnight has left the farming communities in rural Sri Lanka in visible distress and despair only months after its imposition, while the rest of us previously clueless consumers, suddenly well-versed in Yala and Maha seasons, dread the results of the coming harvest.

While many had nothing but praise for the intention to transition to organic farming, "transition" was in fact what was missing in this exercise.

How is it possible that a decision so momentous, so far reaching in its effects, so consequential for every citizen but especially so for the farmers, could be made with such little thought by an administration with such a large supportive base of professionals, professors and experts on every subject?


Transitional process

Just a basic search on the internet on the transition to organic farming shows that there is a transitional period of at least two years, to prepare the soil to make it suitable for organic farming, in order to obtain a comparable yield. This process is also necessary to obtain any form of acceptable certification as organic produce.

The transitional process includes testing the soil for nutrients that are short, so they can be reintroduced by growing cover crops and adding minerals to attain soil health. Soil mineralisation programs, crop rotation, disease and pest control are a few in the list of transitional procedures.

Until that is achieved, and in the early part of the transitional process, any type of organic farming on previously non-organic fields will unquestionably be depressed, according to experts. This alone should make any policymaker realise that all of the fields in the country cannot be turned into organic farms at the same time, while also ensuring food security.


Not a get-rich-quick scheme

This being an unassailable fact, shouldn't compensation for the unsuspecting farmers for the inevitable shortfall in their harvest be built into the program's budget? In fact, there shouldn't have been any unsuspecting farmers. They should all have been informed that their harvest, and therefore their income, would drastically reduce until a transition period of at least two years was over.

A transition period was not built in. The experts are clear that going organic is not a get-rich-quick scheme. The hapless Sri Lankan farmers were not educated on the two biggest problems the experts cite: weed control and nitrogen management during transition. The farmers made it known pretty ferociously that they hadn't.

Food and Agriculture Organization (FAO)

Let's not pretend that something didn't go very wrong in the decision-making process.

Did someone not consult the UN Food and Agriculture Organization (FAO)? Its website couldn't be clearer: "There is a time period between discarding of synthetic inputs and sufficient biological activity being restored to the land (growth in beneficial insect population and nitrogen fixation) …If soil fertility is low, it may take years…In such cases other sustainable approaches, which allow judicious use of synthetic chemicals may be more suitable start-up solutions."

The FAO says: "One strategy to survive the difficult transition period involves converting farms to organic production in partial instalments so that the entire operation is not at risk". Shouldn't the Government have considered this advice?

Isn't it time to admit that the implementation stage of the decision to transfer to organic agriculture was not adequately planned and expert advice was either not solicited, or not forthcoming or was overruled?

The FAO says: "Basic intelligence is needed to fully understand the magnitude and potential of the organic sector". Obviously, this "basic intelligence" was clearly lacking in Sri Lanka's case!


US experience

For a professional transitional process, one could check with the country familiar to the ruling elite, the USA.

The US Dept. of Agriculture has a National Organic Programme (NOP) which develops the rules and regulations for all aspects of organic products through a National Organic Standard Board. The regulatory framework includes an Organic Food Production Act which its website says "established the NOP and its authority to enforce agricultural products sold, labelled and represented as 'organic' within the US."

A US organic farming consultancy website makes no bones about the transition period: "Land that is currently being farmed with chemical fertilisers and pesticides will likely have to undergo a full three years transition." (mosaorganic.org) Three years! Not instantly, then.

I did check the Sri Lankan Department of Agriculture website. There is a link to an organic farming handbook, only in Sinhala. That, unfortunately, wasn't a surprise. There was a surprise, however. The long blurb on the Organic Farming page of the Department of Agriculture says that based on the policy of Maithree Palanayak, Sthavara Ratak, a concrete program was developed to establish sustainable agriculture using new knowledge and modern scientific methods, in three years.


Indian organic farming

Tamil Nadu Agricultural University's (TNAU) organic farming page offers clarity: "Organic farming systems are knowledge based. Plan your transition carefully." But this is exactly what the Government has not done, and recently attributed the failure of its 'organic' policy to this fact.

The Minister in charge as well as the President has said on several occasions that the Government failed to properly educate the farmers. Shouldn't that have been done well before the actual farming began? The TNAU states what now seems obvious: "It's preferable to use conventional methods early in the transitional process to avoid dramatic yield reduction with could jeopardise the financial well-being of the operation."

All experts seem uniformly consistent about a well thought out transitional period: "Soil is the heart of the organic farming system…Avoid the common mistakes…[Understand] the need for good transitional and marketing plans." (TNAU)

In an article in DownToEarth.org.in, titled "Sri Lanka's inorganic transition to organic farming" dated 21 Oct. 2021, the author Vincent Kumar quotes the ex-officio special chief secretary, Natural Farming, Andra Pradesh, T. Vijay Kumar, "who has helped 128,000 farmers shift to natural farming from chemical-based farming since 2016", as saying that "it can take a farmer 3-5 years to shift to organic farming completely, and entire village might take 5-8 years."

It also quotes S. Anbalagan, CEO, Organic Mission, Sikkim, which one notes is "the first state in the world to become completely organic" according to the author Vincent Kumar. Anbalagan says, "We started with small initiatives around organic farming in 2003 and became 100 percent organic farming state in 2016." He adds that the "transition from chemical farming to organic takes time as one has to overcome several challenges".

In an encouraging note for organic enthusiasts, the author writes that N. Raisankar, Principal Investigator on Organic Farming of the Indian Council of Agriculture research said, "Long term evaluation of cropping systems under organic farming in different agroclimatic conditions of India indicated that the organic farming yield is on par or marginally higher in about 18 crops, especially after the conversion period of 2-3 years."

Sri Lankan experience

This being the case, how does one understand the Government's persistence with the unchanged policy framework and objectives for organic agriculture? Ministers often say that the farmer's woes are exaggerated or are attempts to discredit the Government. The incredible message then, is that Sri Lanka has discovered a process by which the transitional period, (which the previous Sri Lankan administration had assessed as three years) can be eliminated and a successful organic policy can be established overnight. This is a hard sell and doesn't do the Government any favours.

It seems clear, also from the Sri Lankan lived experience after the organic farming policy was implemented, that transitioning to organic agriculture has to go through several intermediary steps which are crucial for its success. Also, that it takes a substantial transitional period of time. It also logically entails a reduction in crop yields initially.

This then would warrant legitimate compensation for farmers on whom this decision was imposed, without adequate warning either about the short- and medium-term consequences or about how to set about the task effectively and knowledgably.

The good news is that if properly transitioned, the farmers are well-educated on the transition process as well as farming methods, and the soil is properly prepared, there is a possibility of attaining comparable yields. But this requires more than just good intentions.

Since organic farming had clearly been on the agenda of the previous administration as well, something as fundamental to the living conditions of the citizens of this country should have had more thought given to it, and standards, rules and regulations established, training and public awareness ensured, and discussion and a consensus attempted in Parliament. In its absence, Opposition parties promise to reverse the ban on chemical fertiliser which inevitably means that no self-respecting certifying organisation of international standing will agree to discussions on the subject.


Food security

It is a government's responsibility to ensure food security, not only through its commitments to the Sustainable Development Goals (SDGs) but also by being elected to govern the country.

The SDG on food security, which includes "Food availability" and "Food stability", clarifies that "To be food secure, a population, a household or individual must have access to adequate food at all times. They should not risk losing access to food as a consequence of sudden shocks (e.g., an economic or climatic crisis)."

Since the current food crisis is not an act of God but a largely man-made one, there's even less excuse for not taking a step back and doing it right, a second time round.


Reparation

It is difficult to see how the Government can justify the delays in and obstacles to the consideration of reparation to farmers who were hardly responsible for the Government's own mishandling of the transition to organic agriculture.

The daily wailing of the desperate farmers from all parts of Sri Lanka, squarely laying the blame for their loss of livelihood on the Government, is not lost on the rest of the voting public, also suffering the consequences of a botched policy process.

Someone or some group messed up. The mess needs clearing. Throwing good dollars, scarce as they are, after bad, can't be the solution. Perhaps an intelligent transition, re-thought and re-designed with wide ranging consultations, certainly with the FAO, is still possible. The Government owes it to the farmers, and the rest of us who believed we were in a middle-income country, suddenly thrown into a food crisis which promises to escalate around the time of the harvest.