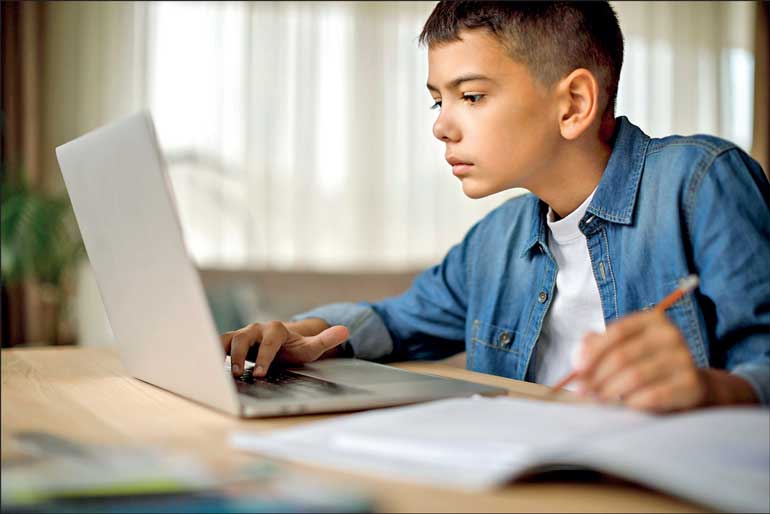 When a sweaty child cannot concentrate because the fan is broken, the parents will consider a replacement an essential and urgent purchase. But the Government in 2006 and now thinks otherwise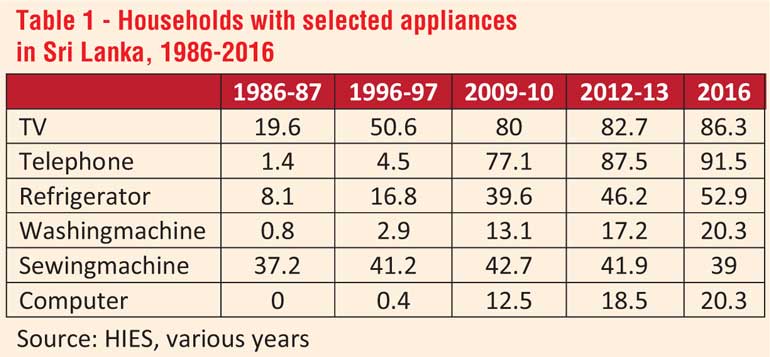 ---
By Banking Act Direction No. 12 of 2021, issued on 8 September, the Central Bank is attempting to discourage the import of 623 items the Government considered non-essential and non-urgent. This has been tried in the past. In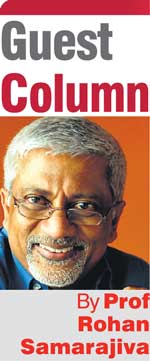 October 2006, the Government then headed by President Mahinda Rajapaksa, who was also Finance Minister, mandated a 50% margin deposit on the invoiced value of 44 listed items.

This time, the margin deposit is 100% for a much larger list. They considered fans and refrigerators non-essential on both occasions. But they have included telephones and many other items this time. This seems very peculiar when people and students are supposed to be working and learning from home, using information and communication technologies.
Government views vs ground reality
Ordinary people affected by these rules may not enjoy the air conditioning supplied at taxpayer expense unlike the people who come up with these rules, but those who work/learn from home know well the value of an electrical fan: 61.5% of households owned at least one in 2016 according to the latest available Household Income and Expenditure Survey (HIES). As many as 81.7% of households in the Western Province owned one.

When a sweaty child cannot concentrate because the fan is broken, the parents will consider a replacement an essential and urgent purchase. But the Government in 2006 and now thinks otherwise.

The most ubiquitous among the items the Government considers non-essential are telephones, followed closely by TVs.

The Government assumes we all have telephones and computers when the Education Minister talks about remote learning. Those who work from home know how essential they are. When such appliances cease to work, we know how urgent it is to find a replacement. But those in Government consider them non-essential and non-urgent. Is it because they do not work from home, or because they do not work? Or because taxpayers pay employees to keep their appliances working and to replace them when required?
What is essential?
Take refrigerators. Though public funds are spent on conducting what is normally a once-in-three-years household survey, it is unlikely that Government decision makers, and indeed most people, know there are more Sri Lankan households with refrigerators than with sewing machines since 2012. The latter number is declining too.

In 2016, 75.4% of households in the Colombo District owned refrigerators. For certain the percentage will be in the 80s along with TVs when the much-delayed 2019 HIES is released.

From the reports, it's unclear whether sewing machines and computers are subject to the margin deposit requirement. But I retained them for contrast.

It is reported by the Department of Census and Statistics that 22.2% of Sri Lankan households possessed at least one desktop or laptop in 2020, a slight increase from the 20.3 reported for 2016 by the HIES. What this means is that most Internet use occurs over mobile phones. And that, the Government appears determined to discourage.

A 2011 scholarly article authored by Aileen Aguero, Harsha de Silva (yes, the MP), and Juhee Kang (https://itidjournal.org/index.php/itid/article/view/758.html) concluded that:

". . . mobile phone services have the characteristics of a necessity among the BoP [Bottom of the Pyramid] in Bangladesh, Pakistan, India, Sri Lanka, the Philippines, and Thailand. We demonstrate that the share of mobile expenditure decreases as personal income increases, which indicates that Engel's law operates in the selected countries. In other words, the poorer the individual, the greater share of income that is devoted to mobile services, as holds true in the case of other subsistence goods like food, healthcare, and housing. We also confirm our findings by examining the income elasticity for mobile phone services, concluding that mobile services are highly inelastic, and thus function as a necessity among the poor in the six Asian countries we study."

So, we can go beyond arguments based on ubiquity and common sense to show that, indeed, mobile phone services are essential even according to economic analysis based on survey data.
What is non-essential and non-urgent?
A $ 50 million upgrade to the systems of the Kfir fighters of the Air Force are non-essential and non-urgent. The war has been over for more than 10 years, and ceremonial flights on Independence Day are not urgent.

Backup vehicles for 70 odd Ministers are not essential. All of them can go in one vehicle like the rest of us. There are no imminent security threats. Fuel is the largest or second largest category of import, depending on the year. To save foreign exchange, reducing official travel to endless inaugurations is the way to go.

Flying massive delegations including accompanying spouses to an Interfaith Forum in Italy is not essential and urgent in the present circumstances. Even if we assume Interfaith Dialogue is a high priority for the Government, contrary to the available evidence, surely the Prime Minister can participate with just two or three support staff.

I am sure readers can add to the list of expenditures the Government can forego if it wants to save foreign exchange.