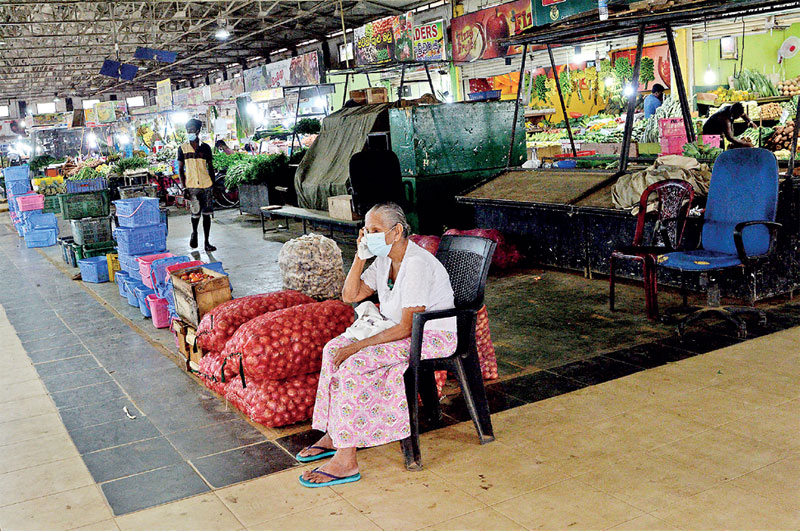 The economy remains in a precarious state. This has led the President to proclaim an economic emergency to contain soaring inflation, which has in turn led to a spike in food prices – Pic by Shehan Gunasekara
---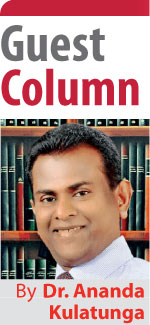 Since the COVID-19 pandemic started in March 2020, it has all but halted movement across the world and dominated global headlines. Currently an attempt to return to normalcy are progressing in developed countries, still-developing countries are a long way from discussions of complete pandemic recovery and future economic development.

As well as the pandemic, Sri Lanka has been facing a borrowing crisis. Sri Lanka had managed to repay a billion-dollar bond in foreign currency debt middle of the year, however there are two more payments due in 2022 and 2023 amounting to total of $2.75 billion.

The first payment was financed through foreign exchange reserves, and as such the Government has introduced capital controls, limiting outgoing of foreign currency. This has prompted calls for International Monetary Fund's (IMF) assistance to solve the economic crisis. The proposal was denied by Sri Lankan Government, as it has been pursuing its own solution securing financial assistance through foreign exchange swaps with China, South Korea, Bangladesh, and India to bolster its reserves and finance imports which is a productive approach opposed to IMF assistance which has strings of conditions attached.

Irrespective of achieving some pay-off and financial assistance from this approach, the economy remains in a precarious state. This in turn led the President to proclaim an economic emergency to contain soaring inflation, which had in turn led to a spike in food prices.

To curb the outflow of foreign currency, Sri Lanka also imposed import restrictions on motor vehicles, agricultural products, and consumer durables since 2020 as Sri Lanka's foreign reserves came down to $2.8 billion at the end of July, from $ 7.5 billion in November 2019. The weakening of the rupee is expected to make repayments more costly.

Despite undertaking measures to curb the crisis, imports are outpacing the country's exports of tea, rubber, seafood, and garments due to rising expenditure and limited revenue. Further, the country's credit rating was downgraded to CCC by Fitch Ratings, indicating that investment is a substantial risk.

Sri Lanka's lucrative preferential trade status of the European Union, worth $ 360 million annually, also has come under threat due to alleged violations of human rights. If the decision to cancel this is upheld by the European Union, then the United Kingdom could also follow suit. This would be a huge additional economic blow. The exports to these markets account for 30% of Sri Lanka's total exports.

Currently, China seems willing to lend, but in the longer term, plans are less clear. As India seems unwilling to do the same, the strategic incentive for China to lend to Sri Lanka likely to dwindle as time goes on.

The foreign exchange crisis has combined with the heavy economic backlash of the pandemic to severely impact Sri Lanka's growth, which was highly dependent on tourism, investments, exports, and remittances that all sectors vulnerable to the pandemic.

The country's development strategy is to have policies for an export oriented and private investment led growth as the best way forward. Therefore, promoting trade and private investments including foreign direct investment could create the necessary conditions for a thriving economy. To eventuate such a development, it must facilitate public-private partnerships in key sectors like infrastructure, health, tourism, energy, and other industries.

Lifting the fertiliser ban is a good start though it took a while supporting the country's agriculture sector. However, the concept of organic cultivations should not be abandoned but a planned gradual transformation would assist in the longer run.

The Government should turn to the IMF to uphold its foreign exchange reserves, while also collaborating with international economic experts to make a blueprint to tackle the economic crisis amidst the pandemic. Sri Lanka's dire financial state clearly shows that restructuring foreign debts is required to make progress.

Therefore, a formation of national economic policies is essential to work with rest of the world to resolve current economic crisis. The current government's political stability and very weak opposition with less national strategies as an alternative government has driven the country into this crisis. There are minor parties gaining political momentum, but the sustainability of such a situation is questionable mainly due to the no- change experience in the past several elections.

A national government is the best option available at this stage to manage the situation on behalf of fellow citizens in Sri Lanka. In such a move, credible and experienced politicians with international recognition is vital that the country could embark on formation of national policies aiming the desired economic development. This could place the country in a better situation for dire need of foreign debt restructuring, approaching IMF and as well as other friendly nations that can assist in overcoming the current economic crisis.
---
(The writer is Lead Consultant/Financial Economist, International Investment & Consultancy Consortium.)
---