Mangala Samaraweera, truly a man of the future, and an avid humanitarian by nature and conviction, always thought ahead of his times and committed himself to make Sri Lanka a modern, developed nation, within a short time frame. In this effort, he was eager to create a modern Sri Lankan identity, nourished both by multi-cultural outlook of the Sri Lankan heritage and contemporary social and economic developments in the world. He had utmost respect for individual freedoms, rights, and dignity, as well as for the rule of law and accountably in all aspects of public life, all of which he rightly recognised as essential elements for a successful modern, socially responsible nation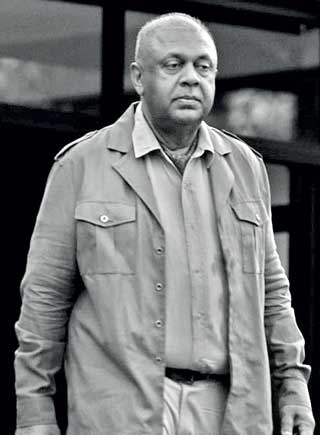 Though Mangala Samaraweera's contributions in telecommunication and financial sectors were monumental, his role as the premier diplomat of Sri Lanka was even more path breaking for Sri Lanka to become a truly independent and prosperous nation
---
The third month remembrance of the late Mangala Samaraweera is an opportune time to reflect and learn from the life of this gentle humanitarian, and for taking forward his ideals towards making Sri Lanka both economically and socially, a developed nation. Though his contributions in telecommunication and financial sectors were monumental, his role as the premier diplomat of Sri Lanka was even more path breaking for Sri Lanka to become a truly independent and prosperous nation.
The foreign policy of a nation is primarily a reflection of national interest. But, it is dynamic in substance in relation to international affairs of the times. In this context, since ancient times, several Sri Lankan leaders, recognising that Sri Lanka is situated right in the middle of the orient, dealt with our neighbourhood and beyond quite successfully, and cleverly navigating the choppy waters of international relations. Mangala Samaraweera was such a political leader of Sri Lanka. In my view, his approach to foreign affairs almost mirrored the former Foreign Minister Lakshman Kadirgamar, especially in the management of the foreign policy establishment and deployment of its personnel.
Given his grassroots level upbringing in the deep south of Sri Lanka and his substantial international exposure at a young age, Mangala Samaraweera embraced the foreign affairs portfolio like a fish placed in water. Much like the statesman Lakshman Kadirgamar, he had a knack for doggedly engaging his counterparts on the most difficult of issues, without being combative, but employing wit, humour, grace, goodwill, sincerity and well-reasoned analytical substance, for seeking pathways to arrive at mutually acceptable win-win solutions. And he fully understood and recognised the political influence enjoyed by the Sri Lankan communities settled in western democracies and its impact on relations between those countries and Sri Lanka. Always walking the talk, he earned international respect and recognition as a trustworthy interlocutor, an essential quality for a diplomat that can secure successful outcomes.

Unfortunately, Mangala Samaraweera only served two brief tenures as the foreign minister. As a result, he did not enjoy enough political space and time to firmly institutionalise his achievements and vision in the Ministry for enabling it to withstand institutional decay.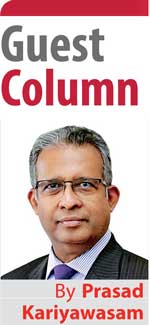 Mangala Samaraweera was always well-read and well-informed. Nevertheless, despite his own knowledge in international affairs, he always welcomed advice of seasoned professionals, making good use of their substantive knowledge and experience. At the same time, he was smart enough, just like Lakshman Kadirgamar, to select the right horses for the right courses. And within substantial constraints posed by coalition politics and tenure protection enjoyed by public officials, he mobilised suitable foreign affairs professionals, and others with the right talent and wisdom, for jobs at hand.

There were quite a few landmark achievements of Mangala Samaraweera during his stewardship of foreign affairs. Among them, winning back the GSP plus trade concessions from the EU was critical to boost the economy. It was a tough task since it required tremendous work on the ground, to bring Sri Lanka's social and human rights policies in line with UN standards, for which Sri Lanka, despite its commitments through signing on to UN treaties voluntarily in the past, had been lagging behind in implementation.

Similarly, Mangala Samaraweera, when assigned the task by the Government formed in January 2015, to implement its human rights commitments contained in the Hundred Day Programme, took on the task with firm commitment. He was able to engage successfully with key concerned international interlocutors who were not ready to trust the pledges made by the government so easily, considering Sri Lanka's past record. Yet, Mangala Samaraweera managed with sincerity and commitment, to engage with all sides – both local and international and convince all of them that Sri Lanka is capable of investigating locally, all alleged rights violations, through credible, locally instituted accountability and justice mechanisms with the support of appropriate international expertise permissible under Sri Lanka's constitutional framework.

This approach was aimed at bringing all action on alleged rights violations in Sri Lanka away and out of Geneva and New York, to be handled exclusively on Sri Lankan soil. It was expected that this locally designed inclusive approach would not only revive international recognition for Sri Lanka's judiciary but would create internationally recognised truth seeking platforms and evidence to vindicate all those wrongly accused and provide appropriate redress to those wronged during conflict in Sri Lanka.

This approach would have also restored the reputation of Sri Lankan security forces internationally, opening up opportunities for further international engagement such as UN peacekeeping assignments. The reputation of the institutions of the Army, Navy, and Air Force that had been tarnished internationally, allegedly as institutions that do not credibly investigate allegations, would have been restored through this process. In this regard, Mangala, though not holding the portfolios of defence and law and order, recognised the need for security sector and Police reform, and tried his best to convince those dealing with these subjects internally within the country, to take on these important tasks that are essential for not only restoring the dignity of the security forces and the police but for Sri Lanka's long-term stability, development and economic advancement.

Mangala Samaraweera understood the need to revise Sri Lanka's foreign policy approaches in line with current economic and social compulsions, especially for substantially strengthening Sri Lanka's hub nation status, a position which Sri Lanka enjoyed in ancient times too, as a result of sound foreign and economic practices employed during those times. In this context, he revived Sri Lanka's relations with countries with which we enjoy most people-to-people interactions and are our main export markets such as the US and other western nations. He especially appreciated the idea of multi-alignment with all partner nations – for attracting investment, for more balanced trading arrangements, and for increasing strategic options with regard to economic prosperity and physical security of our Island nation.

Mangala Samaraweera, truly a man of the future, and an avid humanitarian by nature and conviction, always thought ahead of his times and committed himself to make Sri Lanka a modern, developed nation, within a short time frame. In this effort, he was eager to create a modern Sri Lankan identity, nourished both by multi-cultural outlook of the Sri Lankan heritage and contemporary social and economic developments in the world. He had utmost respect for individual freedoms, rights, and dignity, as well as for the rule of law and accountably in all aspects of public life, all of which he rightly recognised as essential elements for a successful modern, socially responsible nation.

I am confident that the younger generation of Sri Lankans will, and can be inspired by his legacy and vision in the years to come, with a view to making Sri Lanka a fully developed democratic nation as envisioned by Mangala Samaraweera. That would be the best tribute to his memory.
---
(The writer is former Foreign Secretary, Ambassador to USA, High Commissioner to India, Ambassador/PR to UN in Geneva and New York.)
---