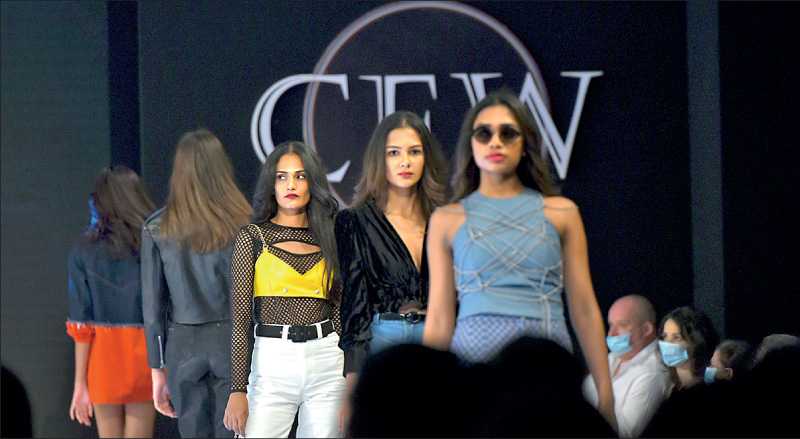 The fashion industry needs a hard reset, and in my view, 2021 could give the industry the opportunity for that reset, realignment and recalibration
---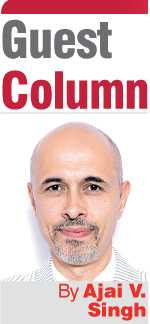 Fashion was slowly losing relevance over the past decade, until the global pandemic in 2020. The lockdown of cities, societies and citizens was not only a physical one but also an emotional and mental one. In this realm, where fashion is anyone's primary expression in a social setting was also shut down.

Fashion businesses from small to large, from retail to online were all scrambling to get that panacea that will keep them alive. An interesting observation here is that even discounts up to 80% were not able to save many businesses and that is exactly where the problem lies. The idea that discounts will save your business was always a deception and yet businesses relied on it.


Commercialisation of fashion

The bigger problem is that fashion has lost its relevance from the time it has been hyper-activated by commercialisation. Fashion is different from apparel and it is supposed to connect with an individual at a micro level and this pattern then affects the macro level. The key role of fashion designers was to create clothing through their craftsmanship into items of relevance appreciated and loved by individuals across the social hierarchy.

The commercialisation of fashion is a balancing act which many private equity businesses who own fashion houses fail to do and fashion brands, once run by the designers who owned it, are now being passed from one fund to another trying resuscitate it. Fashion brands without an emotional connection to a consumer are just names on paper. It truly is a balancing act as many fashion designers struggle with running their businesses.


Profits without responsibility

Democratisation of fashion that started with high street and fast fashion brands is what affected the fashion design industry, as they were not really creating fashion but mass-producing clothes with a sole aim to generate profits without responsibility.

Hence, every two or three months in order to maintain their profit targets, they would aim to artificially stimulate demand through sales of 50%-80% off, which will induce consumers to buy even when they don't need it, as that purchase will be termed by many as a 'Good Deal', a consumer justification for the purchase. I have been one of those consumers more than a few times. Until I realised that 70% of my wardrobe is untouched as after a while the same 'Good Deal' does not make sense or is not relevant. So, the wardrobe holds waste till we find a way to dispose.

These artificially stimulated sales to induce purchasing has resulted in hyper consumption and hyper production of clothing, not fashion. Fashion is not supposed to be produced or sold like that. This action of big fast fashion businesses over the last 15 or so years have put a great burden on environment and society. This is now being exposed. In fact, it started getting exposed since the late 2000s. And even though everyone was talking about it and protesting nothing impactful was happening as these giants were too big to change direction, and it was swallowing everything in its way.


Hyper-consumption to the fore

Designers were creating influenced by hyper-consumption and losing their individuality, the very essence that is required in the discipline of design. When designers lose their individuality, they also depart from their mission to craft fashion that is supposed to connect with fashion consumers.

The craft of fashion fails to connect with consumers who appreciate fashion and their connection gets replaced with "good deals" of fast fashion, which puts pressure on production and then disposal which is a burden on the environment. Hence, fashion found its way to be one of the most polluting industries in the world. It surely is one of the largest industries, hence its negative impact.

Consider this, cotton which is our go-to material is water intensive and induces drought conditions; polyester based fabrics are difficult to break down as they are usually not biodegradable. Consumers do not ask enough questions and the status quo is maintained.


Reset, realignment and recalibration

The fashion industry needed a hard reset and in my view 2021 could give the industry the opportunity for that reset, realignment and a recalibration.

I wrote an article late last year in this paper titled 'Isolation Ends Fashion As We Know It' where I touched a bit on the state of the fashion industry in the middle of the lockdown. Today, six months later, that view is a reality.

Some recent examples of this can be seen with Topshop closing its doors, once the pride of the British High Street, it is the lack of relevance and inability to understand the deeper issues of this industry that has led to its current situation.

To me, the fashion industry post the lockdown has to be different than the one before, and in that lockdown, we were provided the space to rethink and step out to create an industry that can become what it was meant to be.

Commercialisation has to slow down; designers need to find their individuality to add value to the craft and discipline of fashion. This in turn will help the industry reconnect with consumers. Personalisation is of paramount importance.

Constant sales with massive percentage off is disrespectful to a fashioned garment or a designed product and destroys the business. Massive sales should never be allowed in a craft-based industry. That model may work for FMCG but not for fashion, hence fashion has lost meaning and is now devoid of craftsmanship.


2021: A new beginning

Year 2021 has to herald a new beginning where designers take charge and become solution providers through their craft and not be influenced by the system of numbers, as this leads to fashion products becoming a problem for the environment and society.

The state of fashion is at a crucial point where designers, fashion houses and fashion retailers cannot ignore the issues that the industry has given birth to. This is also a perfect time for fashion consumers to awaken to the issues fashion has created on the environment and society.

Year 2021 should be a decade where fashion consumers ask questions, seek answers and be aware of the purchases they make, as in the end, it is their wallet that drives the global industry and it is their dollar that votes for which garment should be purchased. For far too long, retail has driven the demand, it's time that consumers take control, evaluate their purchases and make responsible decisions.

This shift in mindset is far more powerful than an activist on the street looking for change. Fashion curriculums also need to reflect this shift as it prepares a generation through education. It is for too long that fashion consumers have not used their voices and acted on their purchasing power.

Fashion is an emotional purchase decision. It also is an experience which is interlinked with an individual's expression in a society or at home. Fashion also stems from a basic human need of food, clothing and shelter, and all these human needs are undergoing transformation, so it is time for fashion to shift too.


Responsible fashion and circularity

To me, fashion should always be sustainable, responsible and accountable, if done correctly, as an industry we would have never veered away from it. Now that fashion has become unsustainable and irresponsible due to massive commercialisation it needs to change direction to return to being sustainable.

In 2021, responsible fashion will be the new luxury and circularity will be at the heart of it. Hence, designers need to reimagine responsible design solutions. Alternate fabrics need to take the burden away from cotton and other poly-based textiles. National heritage crafts should be included in the design process by designers using the culture of the land and creating an ecosystem that promotes the wellbeing of a society which results in unique design identity.


Colombo Fashion Week

CFW this year continues a unique standard to evaluate designer garments on parameters that include societal, environmental and organisational. This evaluation tool is called the Responsible Meter. The purpose of this tool is create a transparent and sustainable dialogue between fashion creators and fashion consumers. This will bring back the emotional connection and appreciation for fashion while educating consumers on the sustainable design process of the garment.

Designers need to craft with disposal mindset; that is, with the knowledge and awareness that makes them responsible for their designed garments even after the purchase is made. They need to also continue the dialogue with consumers with the option of a return after the consumers have enjoyed the garment experience, this return encourages designers to recreate and give garments new life. This may sound odd now but the industry on its recovery will move towards such solutions. Brands will be replaced by category-based platforms that promote personalisation.

Overall, it's a good time for the fashion design industry and designers can really make use of these opportunities provided to recalibrate and create design solutions. This could be the decade where fashion finds its footing again.
---
(The writer is Founder and Managing Director, Colombo Fashion Week.)
---