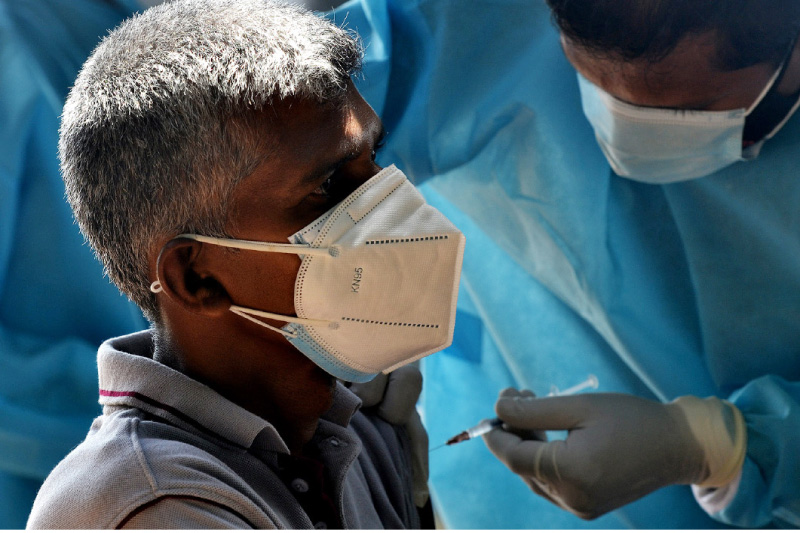 To prevent prolonged health complications and health disability, all need to take extra precautions to protect against COVID-19 infection, no single measure will prevent contracting the virus – Pic by Shehan Gunasekara
---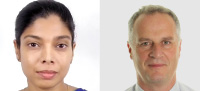 By Dr. Aseni Wickramatillake and Nick Pahl
---
Acute COVID can be a symptomatic or asymptomatic condition from which most people recover and return to normal health. However, some people can have symptoms lasting weeks or months after recovery from the acute illness. This is known as "Long COVID" or "Post COVID Syndrome", with no universally agreed definition. People suffering from Long COVID are not known to be infectious to others.

According to the UK's National Institute of Health and Clinical Excellence and Royal College of General Practitioners, Long COVID is defined as "signs and symptoms that develop during or following an infection consistent with COVID-19 which continue for more than 12 weeks and are not explained by an alternative diagnosis".

Persistent or late symptoms of Long COVID can occur in people who are not admitted to hospital or who have experienced mild illness. A positive test for COVID during acute illness is not necessary to meet the criteria of Long COVID, as many may not have been tested. Some people with Long COVID progress into developing medical complications which may have lasting health effects. Due to the lack of specific diagnostic tests, Long COVID can be diagnosed clinically based on incomplete recovery from COVID-19 with symptoms mentioned and no alternative cause.

Fatigue (extreme tiredness), headache, breathlessness (altered breathing), muscle and joint pain or numbness, discomfort over the chest (lung burn), persistent cough, problems with memory and concentration ('brain fog'), insomnia (difficulty in sleeping), loss of taste or smell, gastrointestinal problems (diarrhoea, vomiting), urticaria (itching) are some of the symptoms complained by long-term post COVID sufferers.

COVID-19 is not only a lung disease (pneumonia) lasting two weeks, but a multi-system endothelial disease (inflammation) affecting the micro vessels of multiple organ systems including the lungs, heart, brain, kidney, and vasculature. The SARS COV-2 virus can induce an inflammatory response causing chemical reactions to kill the virus, but this may further damage the host cells (normal cells of the infected person) and likely to cause blood clots. Even though this occurrence is rare, it is seen in other viral infections, but more severe in COVID-19.

The Office of National Statistics, UK revealed that 1 in 5 respondents showed continued symptom for five weeks and one in 10 respondents exhibited symptoms for a period of 12 weeks or longer. At a slightly lower figure children too are susceptible to prolonged illness. A recent study published in the Journal of American Medical Association reported a high proportion of outpatients with mild disease to have persistent symptoms lasting for as long as nine months. Children and young adults without underlying chronic health conditions can suffer from prolonged illness following COVID-19 infection.

Research is conducted by many countries on the long-term impact of health following COVID-19 infection as much is still unknown. This long-term impact on the health of the employees returning to work after COVID-19 infection. Employees may need to return to work due to financial constraints and work commitments but may be grappling with daily activities due to chronic fatigue or other symptoms.

Strict adherence to protective measures continues to be very important in safeguarding the health of our workforce and business continuity. Protective measures continue to be important in preventing COVID-19. Self-management with rest and recuperation, a healthy diet, and personalised exercises may help in recovering from COVID-19.

Phased return to work and other activities under proper guidance and supervision may help patients suffering from Long COVID to regain normalcy. Returning to work with flexibility can help with the recovery. Assistance from general physicians and specialists with adequate rehabilitation can assist in the management of Long COVID illnesses.

With consideration to the changes and constraints of employers and businesses, both employers and employees should work together for a safe return to work. Psychological support and welfare can be very important for workers suffering from Long COVID. Constant dialogue between employees and managers and among colleagues ("buddy system") can enhance the mental wellbeing of the long-term sufferers. The managers should engage with the employees before returning to work to facilitate better support at work and engage in periodic reviews to ensure a gradual return to normalcy.

Over-exertion may lead to a relapse of Long COVID symptoms. A medical clearance may be required for employees with more severe acute COVID illness or sufferers of severe Long COVID symptoms. Work adjustments may be required depending on the altered health conditions of the workers suffered from Acute COVID or Long COVID. However, the employee needs to understand that some adjustments may not be feasible.

To prevent prolonged health complications and health disability, all need to take extra precautions to protect against COVID-19 infection, no single measure will prevent contracting the virus. Hence, we should ensure good ventilation (especially indoor), avoid crowding, wear the mask correctly, physical distancing, hand hygiene and general personal hygiene along with vaccination to avoid long-term health complications. In addition, ensuring physical fitness, healthy dietary habits, avoidance of alcohol, tobacco, and other intoxicating substances along with good mental health will improve the immunity of an individual to protect against COVID-19 illness.

As Long COVID is a new health issue, the patient perspective is important e.g. with care taken on physical exertion until appropriate diagnostic tests have occurred. Employers have a duty of care to their staff and now more than ever, every employee with Long COVID needs to be treated with compassion, to be listened to and supported through difficulties that Long COVID presents with.

Sri Lanka now needs evidence-based services for people with Long COVID with occupational and vocational rehabilitation support on return to work.
---
(References: UK return to work guidelines COVID-19 return to work guide: For managers | The Society of Occupational Medicine (som.org.uk).]
---
(Dr. Aseni Wickramatillake is a specialist in occupational health and safety, and an expert in industrial hygiene. She is a member of the WSHA, a non-profitable organization working towards improving occupational health and safety in Sri Lanka. Nick Pahl is CEO, Society of Occupational Medicine, UK.They could be reached via info@wsha.co or coshlanka@gmail.com
---