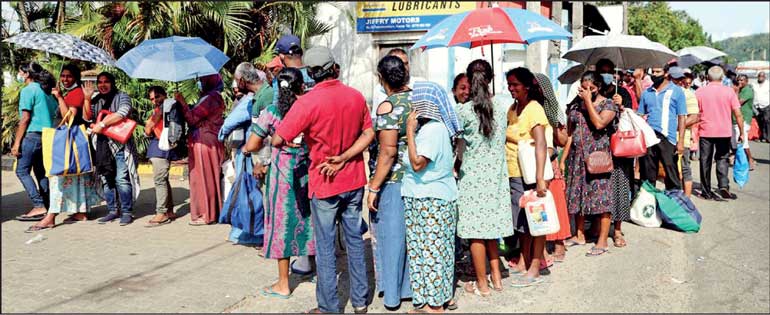 It boils down to changing the inherently detrimental political behaviours and corruption which led the country to where we are now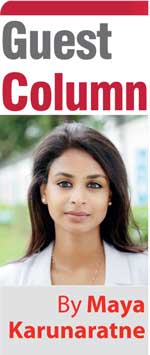 The buzz over the past week has been around Sri Lanka securing the all-awaited IMF loan as a first step in the path to economic recovery. While the proposed program is vigorous, analysts have been quick to point out that the terms are ambitious and potentially unsustainable.

Sri Lanka has a tumultuous history with a foreign-prescribed growth solutions, economic stimuli, and even development aid — which are often perceived, but also within reason, to be unscrupulous offers with ulterior agendas.

Yet, with open-arms, this week, we welcomed the latest IMF-supported EFF Programme. Analysts urge that despite the desperate situation, Sri Lanka needs to take ownership of economic reform plans so that it is one of which is both home-grown and attainable.

This relates directly to issues of governance. Traditionally, the IMF's main focus has been on correcting macroeconomic imbalances and supporting countries for sustained economic growth. It is important to note that the IMF does indeed acknowledge the necessity for its increasingly relevant role in a broader range of institutional reforms and overall, good governance for economic efficiency and growth.

Thus, the fifth pillar of this IMF agreement rightly highlights the need for structural reforms to address corruption vulnerabilities and to continue reform momentum under strong ownership by authorities. However, given the mis-steps which have led Sri Lanka to its current economic situation; analysts argue that the lack of stronger stressors on good governance in this program may be a shortcoming.

Government ownership is key to successful implementation of a program of this calibre — but so is political-will!

With increasing youth and diversity in political representation, Sri Lanka is headed in the right direction. It boils down to changing the inherently detrimental political behaviours and corruption which led the country to where we are now.

Recently, in parliament, Eran Wickramaratne vehemently spoke out on the lack of confidence brought on by weak rule of law, among other factors. As a result, foreign investment fails; and worse, we lose out on our own valuable human capital — seen through the recent exodus of migrants out of Sri Lanka including skilled young people in the worst brain-drain since half a century.

What it will take to steer political will in the right direction — may have to boil down to outright patriotism and an increased social conscience. Many in society will have to face sacrifice due to the misdeeds of others; yet we must hope that this will build confidence in our country to attract investment and set the path for attainable economic reform.

All in all, foreign institutions can offer solutions and impose guidance to sustainable economic recovery; however, leadership, from national to local level, must work to inspire strict, but fair, implementation of the necessary reforms.
(The writer is a development practitioner with an MSc from the London School of Economics and Political Science, UK. Views are her own and not a reflection of her employer or associates. She can be reached via email at [email protected])