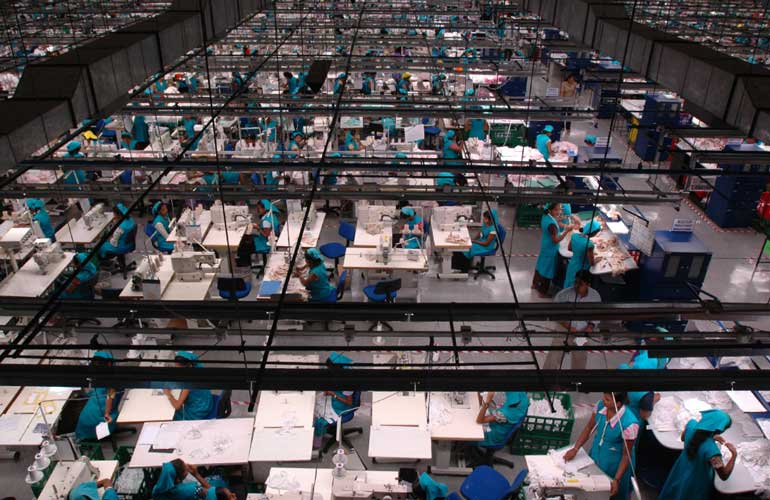 Garment factory in Sri Lanka – Copyright ILO, M. Crozet
---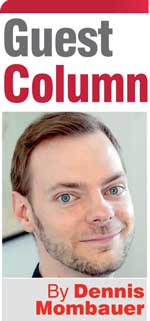 The global fashion, garment, and textile industry provides jobs for millions of people worldwide and generates approximately $ 1.5 trillion in revenue every year. In Sri Lanka, it is a major source of livelihoods and a significant contributor to the economy, with apparel and textiles being responsible for the majority of export earnings and a large percentage of employment.

However, the global fashion industry is also a major contributor to greenhouse gas emissions and produces up to 10% of annual overall carbon emissions through its manufacturing processes and supply chains. Therefore, the sector can make a vital contribution to countering the existential challenge of climate change and keep global warming to well below two degrees Celsius in line with the goals of the Paris Agreement.

This decarbonisation can be achieved by optimising production processes, shifting to green energy sources, increasing energy efficiency, reducing overproduction and deadstock, reducing production waste, and using different materials, for example organic cotton or recycled textiles. There are many opportunities to make the sector more sustainable and reduce its overall ecological footprint, for example by using lesser water, adopting a lifecycle perspective on fashion products, encouraging sustainable consumer behaviour, or employing more circular business models that prevent worn clothes from ending up in landfills.

While this transition to a more climate-friendly and sustainable industry is imperative, it cannot neglect the needs and rights of workers. The sector's huge workforce must be included in a just transition that ensures their livelihoods and futures are not jeopardised and their vulnerabilities acknowledged in any structural changes to the industry. In addition, the debate around just transition needs to take into account the contexts of developed as well as developing countries, and the needs, challenges, and opportunities in all economic and societal sectors, including fashion, garment, and textile companies, their suppliers, and other actors within the sector.

This challenge is already recognised in the Paris Agreement, which commits to take into account "the imperatives of a just transition of the workforce and the creation of decent work and quality jobs in accordance with nationally defined development priorities." In 2018, the United Nations Framework Convention on Climate Change also launched the Fashion Industry Charter for Climate Action. One year later, it was already signed by over a hundred fashion companies, committing to 30% GHG emission reductions by 2030 and a science-based, measurable, and transparent decarbonisation in line with the goals of the Paris Agreement.

At its core, just transition is about leaving no one behind and providing safety for workers, their families, and communities at large. It is also about utilising opportunities and choosing pathways of transformation that will provide decent work, social inclusion, equity, and resilience for all. Key elements include institutional arrangements and policy coherence, including macroeconomic and labour market policies, social dialogue, skills development, occupational health and safety, and social protection.

To address climate change as well as the need for sustainable development and livelihoods, a transition to green and sustainable production in the fashion sector is of paramount importance. If different actors from manufacturing companies to designers and from labourers to consumers work together toward this goal, achieving a just transition is well within our reach.
---
(The writer works as Director - Research & Knowledge Management at SLYCAN Trust, a non-profit think tank based in Sri Lanka. His work focuses on climate change, adaptation, just transition, human mobility, and a range of related issues. He holds a Master's degree in Education from the University of Cologne, Germany, and is a parent of an autistic child. Dennis is also a regular writer to several international and local media outlets.)
---