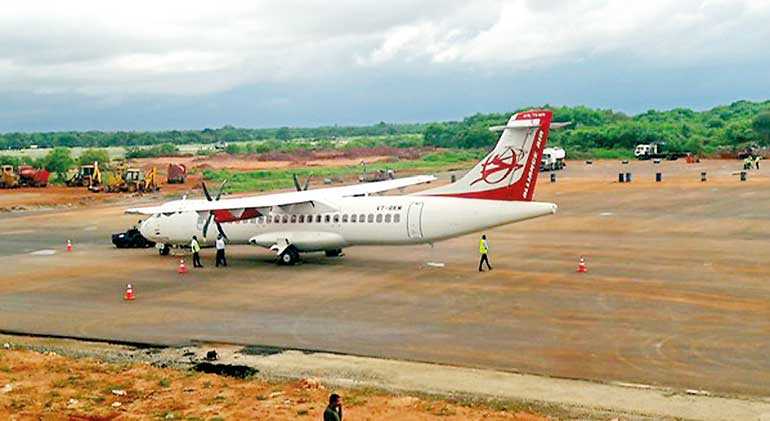 17 October was a great day for residents of Jaffna and for all Sri Lankans, when an ATR-72 turboprop airliner of Alliance Air (a regional subsidiary of Air India) landed at the brand-new Jaffna International Airport (JIA), the first international flight to land at the newly-renovated airport. Regular scheduled flights to and from India are expected to begin in the near future.

Interestingly this is Alliance's first international flight. Tata Airlines made history by launching its service to Colombo in 1938, which was the first international flight by any Asian airline. Air Ceylon's inaugural flight with a Douglas DC-3 Dakota operated from Colombo to Jaffna and on to Madras on 10 December 1947. Indian Airlines too had its inaugural international flight to Colombo, as did Jet Airways. This shows how deep the aviation links between the neighbours have been.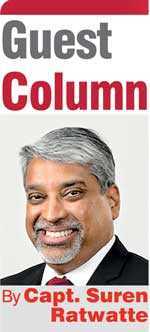 Some history
Jaffna continued to be served by Air Ceylon flights to Chennai (then Madras; IATA code MAA) and Tiruchirappalli (then known as Trichinopoly; TRZ) in India's Tamil Nadu state for many years. As the schedule (Image 1) shows, Air Ceylon's Flight AE33 would depart RML for JAF at 0700 every day, continuing to TRZ and returning via JAF in the afternoon. A second flight left Ratmalana at 1500 for Madras via Jaffna. This schedule dates from 1950, Air Ceylon continued to operate international flights out of Jaffna (using the HS748 Avro which supplanted the Dakota) until the demise of AE in 1979.

During the years of the ethnic conflict, civilian flights to Jaffna were sporadic at best, and all were internal. For a brief period, during the Indian Peace Keeping Force interlude in the 1980s, there were many Indian Air Force flights between Palaly (JAF) and India, but these were purely military aircraft. The Sri Lanka Air Force operated throughout this period of course, while the SLAF's Helitours arm provided civilian flights from time to time using airplanes and crews leased from a few former Soviet Union countries.
Jaffna airport
Palaly airport was built originally by the British for the use of their Royal Air Force during the Second World War. Jaffna boasted a long runway over 6,000 ft. (2,000 m) long and was the base for many squadrons of the RAF. These were mainly involved in search and rescue operations in support of the Royal Navy's ships in the Indian Ocean.

There has been much activity in Jaffna of late, with the runway being resurfaced and new buildings erected to facilitate the revival of the airport. Airport and Aviation Services Ltd. (AASL) has been investing heavily in JAF with a new control tower being installed, plus customs and immigration facilities. Here (Image 2) workers are seen installing communication equipment on the new tower building.

Runway length and capability
The politics of opening up Jaffna is a matter for other columnists, a couple of whom have stated their opinions already. This writer prefers to limit discussion to matters technical and operational.

There is some confusion as to the final length of the resurfaced runway. The Sri Lankan Civil Aviation Authority website does not list Jaffna as a 'certified airport' (at the time of writing) and no runway information is given. The AASL website on the other hand, lists it as 'Jaffna International Airport' and states the runway is 2,305 m or 7,562 ft. long.

The Ministry of Civil Aviation has stated that the initial length of the runway is 950 m and that it will be extended in 'three phases'. Anecdotal evidence from other sources state that the re-surfaced runway is about 1,460 m (4,800 ft.) in length. So for the moment, this must remain an open question. But if the shortest estimate (950 m) is correct, then this will severely limit the type of aircraft that can use JIA.

Runway strength is another issue. These are given as a Pavement Classification Number or PCN for each airport. Colombo's Katunayake for example is stated as having a PCN of 85, being capable of taking the heaviest of aircraft. Mattala is at 71, still capable of handling anything up to an A380. Ratmalana on the other hand is a mere 34, which can barely handle an ATR-72 of the type that recently landed at Jaffna (seen in Image 3 at Jaffna). The PCN for JAF has not been published as yet, but we can only hope it is greater than Ratmalana's.

Another unresolved matter are the navigational facilities at Jaffna. In the event of bad weather (Jaffna does get some rain during the Northeast monsoon) pilots will need navigational guidance in order to land safely. Is there an instrument approach for JAF? Nothing has been published yet. In fact, even Ratmalana does not have a valid instrument approach. Publishing such approaches for all domestic airports should be an urgent priority for reasons of flight safety.

This writer sincerely hopes that Jaffna International Airport has a bright future, enabling passengers to travel conveniently not only between Colombo and Jaffna but also farther afield. Much work remains to be done however, before Jaffna, Ratmalana and Batticaloa, all designated as 'international airports' recently, can truly achieve that status.