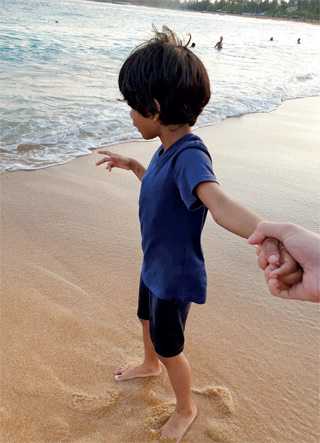 Leaving the confines of the family home can be a wonderful opportunity for children to have new experiences and interact with the world; however, it can also be stressful and uncomfortable for their parents, as many places are not aware of or accustomed to the needs of autistic children
---
Having an autistic child is a special situation for parents. Autistic children are far more than just a burden and can be an incredible enrichment to their parents' life: but raising them poses unique challenges.

Autism spectrum disorder (ASD) is a neurodevelopmental disorder that appears differently in different people. It encompasses a range of conditions that can include issues with social interaction and communication, being nonverbal, repetitive or restricted behaviour, and heightened sensitivity to sensory input.


Creating a safe environment and learning to play
It is vital to address the development needs of autistic children while also recognising the needs of their parents. If parents are unable to cope with their children's behaviour, it will negatively affect their own mental and physical health as well as that of their children, for example through stress, anxiety, disrupted sleep patterns, or depression.

Parents might blame themselves for their child's condition, feel guilty for losing their temper, or experience sensations of being overwhelmed or helpless in the face of outside judgement, stereotypes, and stigmata.

Furthermore, autistic children may often have little interest in the typical ways that children play or play-act. They might not be able to functionally play on their own and therefore require constant attention or supervision.

It is well documented that autistic children can also develop repetitive "stimming" behaviours such as humping that are hard to unlearn. Many of these issues can appear in neurotypical children as well, but for autistic children, they outlast the usual development stages and can be carried into adulthood.

Research shows that for children, it is about creating structure and sticking to schedules, supporting their development needs, and providing access to adequate education and therapeutic interventions.

For parents, it is important to retain breathing room and personal time, have someone they can rely on, talk to other parents, support groups, or counsellors, and find a way of keeping perspective on the scope and limits of their abilities.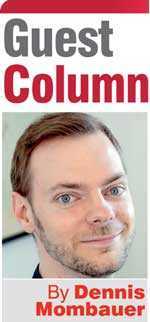 Outside the home
Leaving the confines of the family home can be a wonderful opportunity for children to have new experiences and interact with the world. However, it can also be stressful and uncomfortable for their parents, as many places are not aware of or accustomed to the needs of autistic children.

First, autistic children almost always have difficulties in processing sensory input they are not used to, which can pose a problem when it comes to crowded or noisy places. Second, it is usually not obvious that a child is autistic. Besides lack of eye contact, there is no immediately visible marker of autism spectrum disorder, which means that unusual or unexpected behaviour might not be tolerated or accepted in public.

Such behaviours can include inappropriate touching of strangers, making noises, flapping their arms, throwing tantrums, not being able to sit still or eat in a tidy manner, getting scared of seemingly random sensory input, not being toilet trained, or refusing to enter or leave certain spaces.

These situations can be embarrassing or uncomfortable for parents, as outside observers could potentially interpret this as just an unruly, ill-behaved child with incompetent parents instead of neurodevelopmental issues.

Third, autistic children usually have difficulties expressing themselves, with many being completely or largely nonverbal. This means that parents cannot take their eyes off them and need to remain vigilant even as children get older: because if they get separated or lost, they might not be able to find their own way back and cannot ask for help.

To a certain extent, public places such as restaurants can support autistic children and their parents by being tolerant of their behaviour, providing "sheltered" places to sit and eat, or training their staff to interact with autistic individuals. By creating wider awareness and acceptance of autism, society can become more welcoming for autistic children, autistic adults, and their families or caretakers.
---
(Dennis Mombauer works as Director: Research & Knowledge Management at SLYCAN Trust, a non-profit think tank based in Sri Lanka. He holds a master's degree in Education from the University of Cologne, Germany, and is a parent of an autistic child. Besides autism and education, his work also focuses on climate change and related issues, and he publishes articles in numerous places, for example Mongabay, Earth Island Journal, The Environmental Blog, Daily FT, and Colombo Telegraph.)
---