Tourists at the Udawalawe National Park – Pic by Shehan Gunasekara
---
In business school an oft repeated refrain in the marketing module is 'get your product right'. It's a task easier said than done, especially when it's a service. Marketing of a service characteristically has to negotiate both lucidity and ambiguity alike. Additionally intangibility reigns which is another challenge. The whole product development process from conception, consultation, and construction to commercialisation involves many processes that involve little or no corporeality. This is the context and it's up to the people involved to generate the true reality by summoning the collective genius.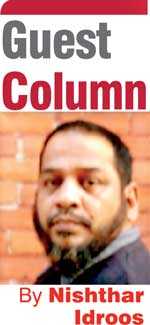 Sri Lankan tourism has done well. All that's happening augers well for the country. The billion dollar question is will Sri Lanka get it right this time or will political bungling cave in? Natural and sensible question as politics and politicisation are such an integral part of the national idiom. Sri Lanka's travel industry always had to suffer the fallout of political crisis and political bungling. Uncertainty and instability is always bad news for the industry and this leads if not prompts a knock-on effect namely cancellations, media distortions, etc.

A product or service is an embodiment of many factors. It ranges from the core product, actual product and the augmented product. Sri Lanka has it all and it's still work in progress. Each element having multiple levels both concrete and fluid. All of this happening in a dynamic, evolving socio-economic milieu and in need of constant management reach, input and control. A vibrant private sector is doing much, additionally new faces from the private sector to hey government institutions vis a vis tourism is a good sign.

Leadership is a powerful word. If properly identified and allowed to settle it would flourish. Great leadership could move mountains and an entire metamorphosis evinced. Leadership has nothing to do with seniority or political affiliation. It has nothing to do with hierarchy or titles. It has nothing to do with personal attributes or qualifications. It has everything to do with impeccable social and people skills with a ton of common sense.

This is the need of the moment for the tourist industry of Sri Lanka, getting the right people to propel the economy with a major thrust. People drive people and extraordinary people do extraordinary things.
Marketing a nation
Marketing a nation, destination in its over-simplified version is the process of promoting a place with the purpose to increase the number of visitors to that particular destination. What's conspicuously lacking here are the dimensions, dynamics and deliverables that strongly weigh in. Sri Lanka is certainly much more than scenic attractions, the narrative must be constantly evolving, reinventing, and reimagining. Its people, passionate people, people from the private sector who can deliver.

Building the product essentially uses design requirements typically generated from feedback from customers. In the case of Destination Marketing the good, bad and the ugly must be embraced and dealt with in a meaningful manner. In this hyper social media dominated world bad news travels very fast. A holistic approach with public private collaboration will certainly go a long way.

Changes effected over a period gradually build a better product to the point of delighting the customer. These incremental changes produce a higher-quality and better performance translated into authenticity, credibility, satisfaction, value for money, safety, etc.

The civil war is over, countries have lifted travel adversaries, accolades for the idyllic island pouring in. 10 years of permanent peace has done wonders to the country. Shine Sri Lanka. The Island nation is basking, scintillating, bedazzling. Named best country in the world to visit in 2019 by Lonely Planet. A single most honour. It's time to concretise the process.

Many a board room in the industry perhaps bustling with people and ideas. Investments pouring in and churning much needed employment and earning much wanted foreign exchange.

Marketing 'Destination Sri Lanka' no doubt a shared responsibility. It has to be a collaborative effort. Every concerned body, authority must function as a single cohesive unit. All ministries connected with the industry and professionals must strengthen the effort and extend all support. Trade missions too have a huge responsibility.

In Canada where this writer lives The Canadian Tourism Commission (CTC) Canada's national tourism marketing organisation is a Federal Crown Corporation wholly owned by the Government of Canada. This entity leads the Canadian tourism industry in marketing Canada as a premier four-season tourism destination where travellers have access to extraordinary experiences. They extend a consistent voice for Canada in the international tourism marketplace. Their undisputed vision is to inspire the world to explore Canada.

Canadian Tourism Commission collaborates to promote Canada's extraordinary experiences in 11 countries around the world, conducts market research, offer stunning visuals through the Brand Canada Library and provides resources to help industry leverage Canada's successful tourism brand, 'Canada Keep Exploring'. Canada's tourism industry includes approximately 160,000 tourism-related businesses and contributes some 800,000 permanent jobs to the Canadian economy. The ultimate beneficiary of the CTC's activities is the Canadian taxpayer, who enjoys tourism's contribution to the quality of life in Canada through public and private investments in parks, transportation infrastructure, attractions, events and event facilities.

Statistics Canada – Sri Lanka's equivalent of Department of Census and Statistics says international tourism set an annual record during Canada 150 years in 2017, with 20.8 million tourists visiting Canada. The overall figure surpasses the previous record of 20.1 million set in 2002.

It's all about getting the product right and making constant and continuous developments. It's basically working on the five A's: Attractions, Accessibility, Accommodation, Activities and Amalgamation. Sri Lanka is blessed with attractions. Product Sri Lanka, enchanting, experiential and engrossing. The tropical terrain triumphantly talking and touting. Charming landscapes, gripping mountains, verdant forests, emerald tea gardens and blue beaches. Truly breathtaking.

Island nation is smiling again after a prolonged period of agony, anguish and perpetual melancholia. The ravishing view Nuwara Eliya and its surrounding plantations, waterfalls and mountains. The Pinnawalla Elephant Orphanage, Udawalawe National Park, Yala National Park, Mihintale, Unawattuna, Mirissa, Arugam Bay and many more provide the discerning traveller something to remember and cherish. Nothing of this is created but truly natural and of great value.
Roads, trains, ferries, airports – key for development of tourism
Roads, trains, ferries, airports – these are key for development of tourism. Also facilities for special needs steadily improving in developed economies. Buildings and public spaces that provide lifts and ramps for wheelchair access are becoming more common. Buses in Canada are all accessibility enabled. This is a lucrative demography not to be overlooked.

As for accommodation it seems a lot is happening in the country. New hotels sprouting and changing the skyline, attractions growing, activities growing. A visible takeoff of sorts. This time it looks as if the takeoff is a major one. Definitely with political sanity the country could march forward.

What does present tourist arrival figures convey? The Indian segment has improved exponentially it seems. Special emphasis to the behemoth neighbour is paramount. This is the home run. India continued to be Sri Lanka's top source of tourists in 2017 with a near 8% growth in arrivals, 384,628 arrivals (up 7.8%) followed by China with 268,952 (down 1%) and UK 201,879 (up 7.3%). Sri Lanka has still scratched the surface of the Indian market.

Improving incomes and living standards is happening at a phenomenal rate for the Indian people. A 2016 study found that, the middle class has more than doubled in size from 2004 to 2012 to 600 million people. This is twice the total population of the US and not based on purchasing power. A 2007 study from the McKinsey Global Institute, which called India a 'bird of gold' because of its expanding consumer market, didn't expect the middle class to reach nearly half the population until 2025.

What is 400,000 from a total market potential of 600 million? It's not peanuts more likely mustard seeds. More work needs to done in this very important segment. This should give you just some idea of how the Indian economy is moving at lightning speed. The E-commerce market is fuelling a lot of that growth.

Every visitor who arrives in Sri Lanka wishes to get back in one piece and with many pleasant memories. No amount of advertising can replace the personal experience of people. This is a no-brainer.

A recent experience of utter horror of an affluent Indian businessman on holiday in Sri Lanka with his family and relatives had expressed absolute bitterness over, what they termed, a 'harrowing experience' during a stay in a bungalow in Nuwara Eliya. "It was a nightmare," protested Gopal Kamath. He was robbed, lost Indian rupees 250,000, gold jewellery and two passports. This is the very kind of news Sri Lanka should avoid. The Minister in charge and the relevant authorities must do more to reassure the tourists that these kinds of things will not happen. Law enforcing agencies too must take cognisance of this kind of activity and fully ensure that the law is enforced well and culprits apprehended.