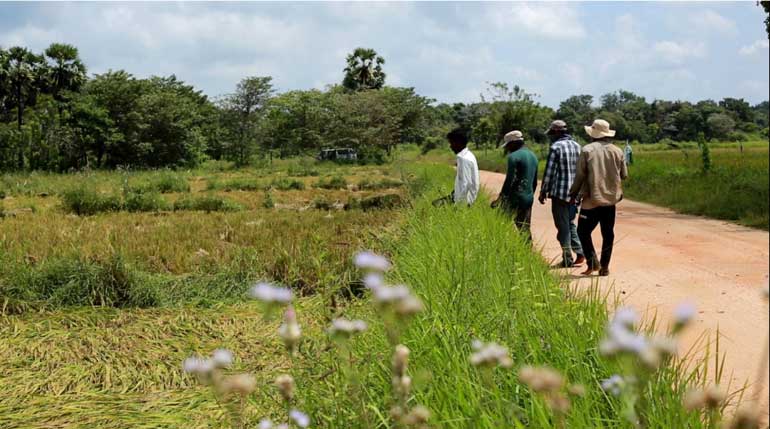 Many farming communities are faced with increasing climate change impacts
---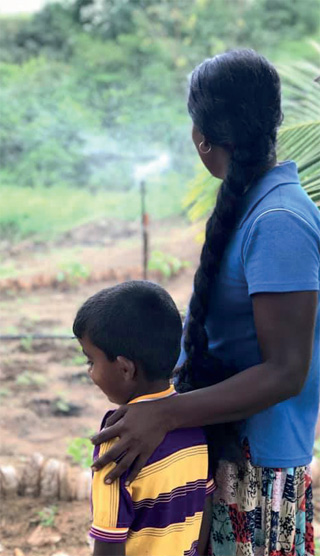 Climate migration often has gendered components and impacts
---
Climate change is a reality for countries, communities, and individuals across the globe. Heat waves, droughts, floods, storms, and other sudden impacts destroy lives and livelihoods; slow-onset processes gradually affect agricultural yields and many other economic sectors. Sri Lanka is one of the most climate-vulnerable countries in the world and has ranked among the top ten on the Global Climate Risk Index for four out of the last nine years.

Human mobility is one of the ways that people respond to the impacts of climate change. As a term, it encompasses many kinds of movement: internal migration, departures for foreign employment, disaster displacement, micro-mobility within a certain area, relocation away from disaster-prone areas, or even human immobility in the form of staying behind or failing to evacuate.

Sometimes, these movements happen over short distances, sometimes across international borders; sometimes, they are temporary, sometimes seasonal, sometimes permanent, with migrants settling down in new places with no intention or ability to return.


Climate change and people on the move
A 2019 study conducted by SLYCAN Trust, a non-profit think tank based in Sri Lanka, found that in Trincomalee District, 80% of surveyed households across several villages had a least one member migrating away.

Interviewees from the farming communities explained that due to drought, water scarcity, and lost harvests, family members had gone to Colombo and other cities to work in cement factories, construction, road building, and similar jobs, only returning every few months or for harvest season. In the meantime, those staying behind struggle to make end meets, relying on home garden cultivation and small enterprises wherever they can.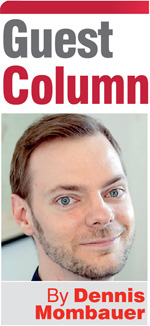 "This is an alarming situation for a small island nation like Sri Lanka," says Rangitha Balasuriya, Senior Project Coordinator for Migration, Environment, and Climate Change at the International Organization for Migration in Sri Lanka.

"The country is facing multiple challenges in terms of a downgraded economic development portfolio, perceived risks in pandemic management, and growing threats of climate events. Therefore, it is extremely important to examine the nexus between the environmental impacts of climate change and human mobility in Sri Lanka."

There are similar stories from other rural areas of Sri Lanka, with many migrants heading to urban centres during agricultural off-seasons or on a permanent basis. However, it is not just the agriculture sector that is affected. Fisherpeople travel along the coastline to keep up with fish populations, upcountry communities are forced to move due to heavy rains, floods, and landslides. The impacts of climate change are far-reaching and multi-faceted, and they influence the patterns of human mobility in different ways.

Balasuriya from IOM adds to this: "In addition to the direct impacts of climate change, there are non-climate drivers such as government policies, population growth, emerging threats towards health, and community-level vulnerabilities to natural disasters."

A farmer might not move because of the heat and unreliable rainfall alone, but they will be forced to do so if it causes failed harvests, if they have no additional income, and if they cannot recover from the losses. Factors that might tip the scales include extreme weather events, water scarcity, loss of productive lands for livelihoods, food insecurity, and loss of habitability.


Addressing climate-induced human mobility
Human mobility has taken place since the dawn of time, with many potential benefits for those who move. It allows an exchange of knowledge and experiences, it provides external financing in the form of remittances, it strengthens connections between rural and urban spaces, and it can be a strategy to increase resilience and diversify livelihoods across a larger area.

However, in many cases, migrating or staying behind are not voluntary decisions. Climate change forces people to leave their homes, exposing them to many threats. Climate change often increases existing vulnerabilities, such as those related to poverty, gender, youth, old age, disability, and other socioeconomic and demographic characteristics.

Families can be pulled apart if some members migrate and others stay in place; entire communities can lose their social cohesion and face collapsing economies; natural resources in host areas can become strained or depleted; informal settlements or shelters pose serious risks to health and wellbeing; and many migrants experience psychosocial issues such as anxiety, depression, or addiction.

It is important to address climate-related human mobility and empower people to make informed decisions and migrate in safe and orderly ways if they choose to do so. In this regard, it is crucial to build a stronger evidence base on movement patterns, the reasons for migration, climate impacts, household characteristics, and the direct and indirect effects on migrants, host communities, and those staying behind. In addition, policies and laws can facilitate a cross-sectoral exchange of information as well as coordinate action.

Currently, most national and global policies and processes are not addressing the direct and indirect impacts of climate change on human mobility in a holistic way. However, there has been steady progress over the last decades, and climate-induced movement has been acknowledged under the United Nations processes on climate change adaptation and loss and damage.

Similarly, the International Organization for Migration has developed a conceptual framework that includes a working definition for "environmental migration," while the 2018 Global Compact for Safe, Orderly and Regular Migration represents the first-ever negotiated global framework on migration that recognises the reality of migration in the context of disasters, climate change, and environmental degradation.

Sri Lanka focuses on addressing human mobility through policy and legal frameworks on labour migration, migration health, disaster risk management, and climate change adaptation. However, it might be good to have a specific policy drafted to address the nexus of climate change and human mobility in a holistic way and across sectors.
The future of climate change and human mobility
The impacts of climate change are set to become more frequent and intense over the coming decades. It is projected that this will heighten existing vulnerabilities and lead to more migration and displacement, forcing millions around the globe to leave their homes and journey toward an uncertain future.

In addressing human mobility, it is important to consider the implications of climate and disaster risks, their contribution to migration and displacement, existing vulnerabilities of communities, and the ability to build their resilience. If people have the resources, finance, and capacities to recover from shocks and adapt their livelihoods, they can protect themselves and withstand the pressures of a changing climate.

Connecting the different issues surrounding climate change and human mobility could build resilience in a holistic and coherent way and address the needs of those who are most vulnerable, allowing them to either remain in place or migrate in a safe, orderly, and voluntary manner.
Pix courtesy SLYCAN Trust
---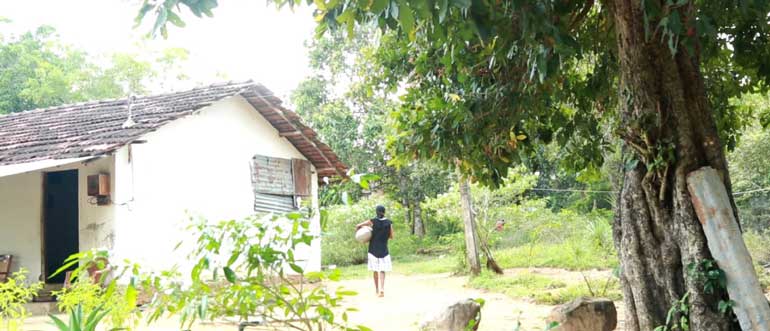 Climate change interacts with human mobility in many ways, affecting those who move as well as those who stay behind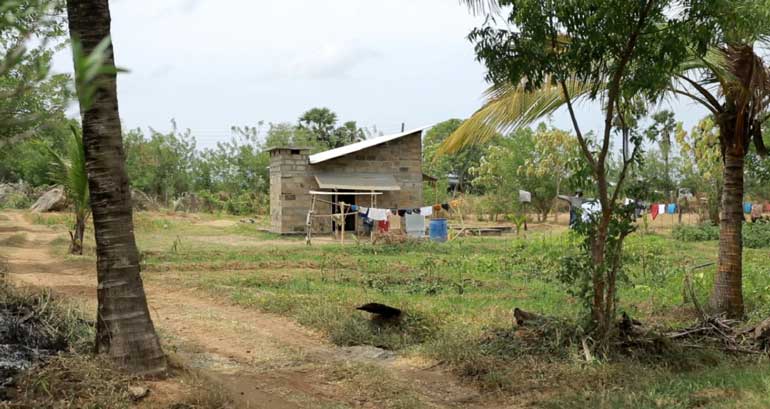 Communities in the dry zone experience heat, drought, water scarcity, and long-term effects on agricultural productivity
---
(Dennis Mombauer works as Director: Research & Knowledge Management at SLYCAN Trust, a non-profit think tank based in Sri Lanka. His work focuses on climate risk, adaptation, human mobility, ecosystems, and a range of related issues. He holds a master's degree in Education from the University of Cologne, Germany, and is a parent of an autistic child. Dennis publishes articles in numerous places, for example Mongabay, Earth Island Journal, The Environmental Blog, Daily FT, and Colombo Telegraph.)
---