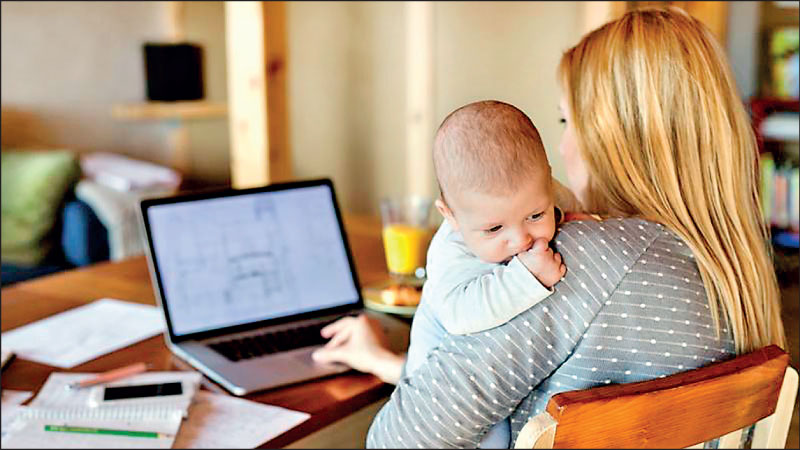 The Government can increase access to the workforce by improving childcare, funding maternity leave and making transport safer
---
---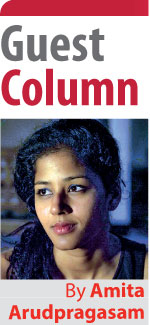 In the first article of this series, I described why low female labour force participation (FLFP) is a problem. In the second, I explored the causes of low Sri Lanka FLFP. In this article, I recommend five policy solutions to help Sri Lanka eliminate barriers to female labour force participation.
1) Improve childcare
Mothers —especially those with children under five years of age—are most likely to remain outside the workforce. An important method of preventing this is by addressing Sri Lanka's poor childcare. Recognising the business-case, primarily the potential as an employee recruitment and retention strategy, employer-provided childcare has increased and options vary from on-site crechès to workplace consortiums, where multiple employers share a crechè facility. Private childcare is also available, although experts claim many centres still lack basic infrastructure, facilities and teaching material and several are overcrowded, understaffed and expensive.
The State can improve the quality of caregiving by monitoring, regulating and standard-setting. And since training for child caregivers is poor, it can provide or facilitate training in child education, health and nutrition. Providing caregivers with certification and avenues for professional development can improve care-giving quality while making the career more attractive. It may also be valuable to migrant domestic workers seeking to upscale and formalise their services.
But that's not enough. Private childcare and daycare systems are unfortunately unaffordable for many women and employer-provided childcare doesn't reach informal sector workers. Sri Lanka should therefore also consider extending free universal education and childcare support for children under the age of five. Additionally, the Government can scale the affordable child development centre model that performs well in the estate sector. Some of these centres successfully cater to children of all ages and even adapt to the varied schedules of parents.
2) Fund and expand maternity leave
Another reason women of child-bearing age do not work is employer-side discrimination. Since employers bear the cost of maternity leave benefits (MLB) many do not want to hire women. This helps explain why there are fewer women of that age in the private sector compared to the public sector, where MLB costs are borne by the State.
To address employer disincentives in the private sector, the State can make costs associated with MLB deductible against taxes. Verité Research estimates this intervention to cost Rs. 4.2 billion annually. That is far less expensive than the Rs. 86 billion Government initiative to recruit and train 100,000 unskilled workers and 60,000 unemployed graduates — but it will both increase the labour force and improve gender diversity.
Maternity leave in Sri Lanka is also insufficient. Although maternity leave of at least 14 weeks is highly recommended, Sri Lankan women are only entitled to 12 weeks. Extending MLB by one week would cost the Government roughly Rs. 8.2 billion. To prevent employer discrimination, new mothers should also be guaranteed the same or an equivalent position paid at the same wage when they return to work.
Expanding who receives leave is also important. Parents who adopt and fathers are not entitled to statutory leave/benefits. If the Government encouraged paternity leave, fathers would spend more time with their newborns. Hemas Group CEO Kasturi Chellaraja, who encourages co-parenting at Hemas, says that although paternity leave policies were not too popular originally, male employees eventually began to value them. Such policies have the potential to reform gendered norms around care-giving.
3) Improve transport
The lack of safe, affordable, and accessible transport accounts for over 15% of the gap in FLFP. Broad improvements in public transport will reduce traffic congestion and lower commute time, lowering both costs and the opportunities for harassment. But it won't happen overnight. Although studies suggest a demand for gender-segregated transport, improving safety through female-only public transport has limited evidence of effectiveness and is difficult to enforce. When the State introduces such measures, it also institutionalises the gender inequality we're trying to dismantle.
The private sector, including companies like Uber and PickMe, can step in here by recruiting more female drivers and designing ride-hailing services that meet female needs. Employers can also guarantee women transport home. When one company is unable to justify the cost of an entire van, they can pool van space with other companies. The Government can take the lead by ensuring women working late at Government offices are guaranteed safe transportation home.
Women have also proposed that technology be leveraged in the design of public transport — including systems in buses and bus halts to notify authorities about harassment. But tech is not always a panacea. Since harassment is a criminal offense, better police monitoring and response as well as sensitisation campaigns for drivers and bystanders can be strong deterrents. Simple and cheap campaigns like the 2006-07 anti-harassment sticker campaign should be repeated. Awareness-building on legal remedies for potential victims is also useful, even if justice is painful and slow.
4) Legal, financial and administrative reform
Legal reform is inexpensive and swift with the requisite political will. Sri Lanka can immediately remove discriminatory restrictions on women's working hours, location and age and on women's overtime and night-work. To assist women who want to balance work and family responsibilities, the country can introduce provisions that permit part-time work, flexi-hours and home-working. It can also introduce specific provisions that encourage equal pay for equal work and prohibit gender-based discrimination in employment.
There is also much the Government can achieve administratively. It can incentivise companies to report on and reduce the gender wage gap. To curb harassment, it can reduce long delays in police investigations and trials relating to sexual violence. And it can revoke the Family Background Report which stops women from migrating for employment. Instead of this discriminatory compliance requirement, Sri Lanka should increase income-generating activities for women at home and negotiate stronger contractual terms for migrant workers — for example, by training and upskilling migrant domestic workers as child care-givers and/or healthcare workers.
5) Combat educational and occupational segregation
When women have positive role-models, they begin to challenge implicit biases and gender stereotypes. To combat occupational segregation, the Government can design benefits for industries that introduce affirmative action policies and encourage soft quotas for women on corporate boards and in senior management. The role-model effect applies to STEM education too. Ashmini J. Udhyani, (26), an electrical engineering graduate, says that female engineers and graduates can help female students overcome the stigma of entering these fields: "If we speak to younger women, we can change their mindset and show them what they can achieve."
Apprenticeships, internships and work-school mentorship programs at post-secondary and university-level can all help women overcome the stigma of working in male-dominated sectors. Sarah Twigg, Program Manager at Woman in Work Sri Lanka IFC, noted that Sri Lankan women account for only 10% of tourism-related employment, below the Asia-Pacific average of 53%. The sector has the potential to provide skilled jobs to women, says Twigg, who recommends skills development programs and updated vocational training to encourage more women to join the sector.
Universities can partner with hotels to provide mentorship programs in the high-growth hospitality industry, where career guidance has been identified as vital to retention. The government should also commission research to discover industry specific recommendations for increasing FLFP in other male-dominated sectors.
Conclusion
Sri Lanka is a lower-middle income country with poor state infrastructure. It's also in the middle of its worst economic crisis in decades. We can't expect policymakers to address all the factors that constrain FLFP —I haven't mentioned them all—and change the status quo overnight. The recommendations in this article are based on a growth diagnostic and prioritisation exercise, which identifies the high-impact constraints to FLFP that can be relaxed relatively quickly and easily.
The Government can increase access to the workforce by improving childcare, funding maternity leave and making transport safer. To combat stigma, it can encourage soft quotas on boards and mentorship programs in male-dominated industries. It can eliminate discriminatory restrictions in labour law and regulation, normalise flexible work arrangements and —to combat harassment— address impunity for sexual violence. Some of these recommendations, admittedly, will take time. Others can be implemented immediately.
As more women enter the labour force, they will become agents in a disruptive process — reforming sexist work environments and the social norms that constrain others from working. If the Sri Lankan Government is serious about meaningful economic reform, tackling the barriers to female labour force participation is a good place to start.
Part 1 and 2 of this series are available online at
---
(The writer is an independent researcher and policy analyst.)
---