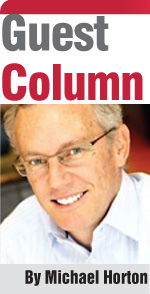 The shock and disruption caused by the COVID-19 pandemic revealed vulnerabilities that most leaders had never noticed previously. Many of these businesses, however, rose to the occasion, with digital skills playing a key part in their survival.

The interaction of digitalisation and digital technology has led to numerous improvements in manufacturing and service operations, allowing for a quick reaction to the pandemic's health emergency while also training new specialists. A wide gap has also been established between the real and digital economies as a result of the growth of multiple virtual markets as a result of the emergence of large online platforms.

Three critical measures company leaders can take to enjoy the benefits of digital acceleration for their organisations and consumers were revealed in our 'Digital Acceleration for Business Resilience' report. It polled 420 senior business and IT decision-makers across industries and discovered that many organisations are accelerating their digital initiatives.

These steps include the (1) reprioritisation of digital investments and shortening of implementation cycles, (2) inspecting and reworking business architecture for operational agility, and (3) auditing the partner ecosystem to ensure their companies have the right external expertise.

The report's most remarkable finding was the significant increase in reported board-level focus on digital transformation, which increased from 42% at the start of 2020 to 55% in February 2021. According to the poll, 88% of companies have a formal digital transformation strategy in place, and 57% have a tactical roadmap in place, making next-generation implementations under digital acceleration critical for success.

The inability to quickly change and test business models in an iterative approach poses a key impediment to transformation for large and complex legacy firms.

An increased focus on next-gen technologies such as cybersecurity and cloud are necessary for future-proofing today's enterprises.

Business leaders are well aware that today's business ecosystem extends beyond their individual organisation. According to the report, 45% of respondents employ a partner ecosystem to execute their corporate digital transformation, and 48% said external partners helped them define their strategy.

The COVID-19 pandemic has driven enterprises of all kinds to adapt to technology, even those that were previously resistant. Given the pandemic's unpredictability and the resulting business operations adjustments, now is not the time to cut digital transformation funds and plans.

Instead, organisations that want to stay profitable during COVID-19 must prioritise digital technology adoption and transformation. Those who began investing in digital transformation programs prior to COVID-19 must continue to do so.
---
(The writer is Executive Vice President at HCL Technologies.)
---