At the ongoing September 2017 sessions of the UN Human Rights Council, the UK has written to the President of the Council to assert that a long standing dispute it has with the Mauritius cannot be referred to the International Court of Justice because "those States must have consented to the ICJ's jurisdiction. Neither the UK nor Mauritius have consented to disputes between them going to the ICJ."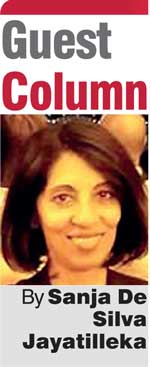 The dispute is to do with the UK's commitment, as part of the decolonisation in 1965, to cede the "Chagos Archipelago to Mauritius when it is no longer required for defence purposes." While admitting that the UK fully stands by this commitment, it also claims that at present, it is still "required for defence purposes." Mauritius for its part has requested a UN General Assembly resolution to request the International Court of Justice (ICJ) to give an advisory opinion on this.

In its own letter to the President of the Human Rights Council, and perhaps of interest to the Working Group on Enforced Disappearances, Mauritius complains that "Diego Garcia was used as a transit point after September 2001 for rendition of persons to countries where they risked being subjected to torture or ill-treatment" and that "there is no justification for the United Kingdom to continue its unlawful occupation of the Chagos Archipelago."

Making its case, UK's letter to the President of the UNHRC says "The ICJ was founded on the principle that contentious cases between two States can only be taken to the Court by those States, and that those States must have consented to the ICJ's jurisdiction." It further states that "this should concern every UN Member State, as it would set a dangerous precedent for international justice which will affect us all."


Govt. has done exactly that which is warned against

Indeed, we should heed the UK's call. No Sri Lankan Government would disagree. Or that's what I had thought, but I was wrong. In ratifying the Convention on the Enforced Disappearances, the Yahapalana Government has done exactly that which is warned against. It has acceded to the ICJ's jurisdiction for dispute resolution.

Article 42, para 1 of the Convention which we have ratified makes this amply clear: 'Any dispute between two or more States Parties concerning the interpretation or application of this Convention which cannot be settled through negotiation or by the procedures expressly provided for in this Convention shall, at the request of one of them, be submitted to arbitration. If within six months from the date of the request for arbitration the Parties are unable to agree on the organisation of the arbitration, any one of those Parties may refer the dispute to the International Court of Justice by request in conformity with the Statute of the Court.'

Several countries that ratified the convention ensured that they opted out of this by a declaration, firstly because this paragraph recognises the jurisdiction of the International Court of Justice to resolve bilateral issues, and secondly, allows one of the parties to the dispute acting on its own and without the agreement of the other, to refer the dispute to the ICJ.

The opting out was on the basis of the choice offered to them to do so, in the very next paragraph, Article 42, para2 which says clearly enough: 'A State may, at the time of signature or ratification of this Convention or accession thereto, declare that it does not consider itself bound by paragraph 1 of this article.'

Opting out was as simple as declaring at the time of signing the following: "…hereby formulates a specific reservation concerning the provisions of paragraph 1 of that article. Therefore, it does not consider itself to be obliged to resort to arbitration as a dispute settlement mechanism, nor does it recognise the compulsory jurisdiction of the International Court of Justice."


That was Bolivia. Cuba was even simpler:

"Declaration: The Republic of Cuba hereby declares, in accordance with article 42, paragraph 2, that it does not consider itself obliged to refer its disputes to the International Court of Justice, as provided for in paragraph 1 of the same article."

Of those who signed the Convention, Morocco, Ukraine and Venezuela also made such declarations. The UK did not sign the convention at all because it thought further discussion at home in the UK was needed before signing it. The US has not signed the convention either. Sri Lanka did, but made no similar declaration of reservation!

The Working Group on Enforced or Involuntary Disappearances on its mission to Sri Lanka (8 July 2016) presented its report at the 33rd session of the UN Human Rights Council. Paragraph 6 of the report says:

"Enforced disappearances have been used in a massive and systematic way in Sri Lanka for many decades to suppress political dissent, counter-terrorist activities or in the internal armed conflict. Given the context in which they occurred, many enforced disappearances could be considered as war crimes or crimes against humanity if addressed in a court of law."

The Convention on Disappearances does not observe any exceptional situations. Article 1, Para 2 says: "No exceptional circumstances whatsoever, whether a state of war or a threat of war, internal political instability or any other public emergency, may be invoked as a justification for enforced disappearance."

Sri Lanka, in signing the Convention, with no reservations except one which strengthens it, has agreed to all its provisions and is therefore legally bound by them all.


Sri Lanka has lost the Game of Narratives

Around the world, Sri Lanka has lost the Game of Narratives. Its war against LTTE terrorism and separatism has been sought to be portrayed as a quasi-genocidal overpowering of an ethnic minority. Today, this has succeeded to a great extent as reflected in the Darusman Report, the many Resolutions calling for war crimes investigations, the report of the UN High Commissioner for Human Rights, the books by Gordon Weiss, Francis Harrison and the latest, 'Push Back' by Judith Large, to name just a few.

This was far from the case when during and soon after the war, such a narrative was proposed in all the mainstream news media reinforced by massive demonstrations in most of the Western capitals by the Tamil Diaspora, not to mention at least one self-immolation in front of the Human Rights Council in Geneva. However, it was not that narrative that prevailed.

Despite overwhelming odds, Sri Lanka launched a concerted campaign to prevail in the Clash of Narratives, reaching all parts of the globe in an unrelenting dispersal of information and analysis and counter-narrative. Sri Lanka's Ambassador/Permanent Representative to the UNHRC at the time often declared: "We need to win this battle of narratives outside, as well as in the Council. Finally it will be influenced by the media and the mood of the Council will be affected by it."

This view saw Sri Lanka persuading the overwhelming majority of the Council of its case. Sri Lanka had prevailed over many of the mainstream Western media and INGOs which was no easy task. The threat of War Crimes tribunals and the like was successfully averted.

Soon the Government grew careless with those gains. Within three years, the opposing narrative gained ground, and Sri Lanka was floundering. It had no clear policy to counter the falsehoods. It engaged in a policy of not replying to its accusers if they were outside the Council. It was official SL Government policy that it shouldn't reply to the flawed Darusman Report.

In its confusion, the Government adopted a view that it should be self-evident to the world that a country with a long history and cultural tradition would not engage in War Crimes. They even declared this at the sessions of the Council, where other countries with histories and traditions much longer than Sri Lanka's were being brought to book! They completely overlooked that the world had moved on and needed a different model of engagement, one that was based on a set of universal values.

In the meantime, the diaspora groups opposed to the Government used thoroughly-modern concepts and methods to weave a web of lies around the story of the Sri Lankan war, distorting it until there were only 12 members of the Council who would publicly stand by Sri Lanka's story.

Finally, under the successor Yahapalana Government, Sri Lanka started to agree with that false narrative and began to co-sponsor the resolutions against it.

Stephen Rapp took over from Sir Desmond de Silva QC as the Special prosecutor for the Special court in Sierra Leone on 4 June 2007. It was he who made the opening statement at The Hague, charging Charles Taylor of War Crimes, Crimes against Humanity and serious violations of International Humanitarian Law.

In January 2009 Stephen Rapp was recalled to Washington to be made President Obama's Ambassador of War Crimes. A website named Just Security reports in a piece dated September 2015 that "Rapp was, in his own words, deeply involved in an effort to hold Sri Lankan authorities responsible for war crimes".

It reports Ambassador Rapp as stating that: "On the Sri Lanka issue, I worked very closely on strategy with my colleagues in the US Government particularly our regional bureau for South and Central Asia under the leadership of Assistant Secretary [Robert] Blake, and now Assistant Secretary Nisha Biswal, and the Bureau for Democracy, Human Rights, and Labour. In 2012 and 2013, we brought the issue to the Human Rights Council in Geneva and achieved passage of two resolutions strongly urging the Sri Lankans to do the right thing and investigate alleged violations. Then finally in March 2014, we were successful in getting an HRC resolution authorising an investigation by the High Commissioner, the report on which should finally be issued in the next several weeks."

In 2015, the UN Human Rights Council passed Resolution 30/1 calling for "a judicial mechanism with a Special counsel to investigate allegations of violations and abuses of human rights and violations of international humanitarian law" and affirms that importance of "including…Commonwealth and other foreign judges, defence lawyers and authorised prosecutors and investigators". Most recently, the first signs of the exercise of Universal Jurisdiction has emerged from Brazil.

Is it already too late for Sri Lanka? Or are there those who are willing and able to take on the task of re-shaping world opinion, and win the battle of narratives, bringing it back to a true account of contemporary history? Today this would only be a first step. Restoring Sri Lanka's image would also entail bringing its own discourse and reforms to align with that of the 21st century while safeguarding its sovereignty.

[Sanja de Silva Jayatilleka's book 'Mission Impossible – Geneva: Sri Lanka's Counter-Hegemonic Asymmetric Diplomacy at the UN Human Rights Council', published by Vijitha Yapa, is at the Colombo International Book Fair 2017, BMICH.]