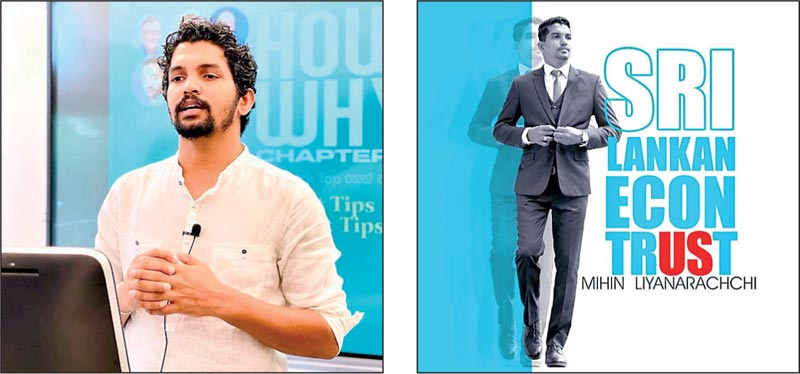 Mihin Liyanarachchi exclusive tuition master during pandemic
---
"Education is the best weapon through which we can fight poverty, ignorance, and freedom" and "one child, one teacher, and one pen can change the world"

– Malala Yousafzai –
---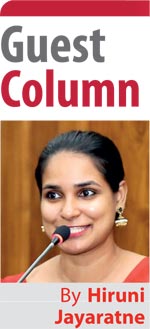 COVID-19 is an ongoing global health crisis and one of the major threats globally. This subsequently identified as the pathogen named coronavirus and currently breeds in different variants around the world. Sri Lanka is also facing this ongoing crisis. As a result of this health crisis, the education process has changed drastically with the distinctive rise of e-learning, whereby teaching is undertaken remotely and on digital platforms.

This pandemic has hit on children's lives indirectly and it has massively disrupted educational pathways for children. Education must be a top priority in society. But due to this pandemic, access to education has become much harder to process, but critically important to ensure no child loses the opportunity to fulfil their potentials. The Ministry of Education started online- learning programs for schools for three months and as a result – the traditional way of learning tutorials and teaching sessions has been converted to an alternative learning method. Some are debating that a relatively brief period out of school may have a lasting negative impact on children.

The more serious concern is that when schools close for such a long period, many children will begin to forget what they already know. But through the online sessions, children tend to be more independent and self-learning than before. As a result of this new lifestyle, children are more creative and innovative. This virtual learning helps to make a good relationship between students-teachers during the lockdown. And e-learning is an efficient way to deliver lessons via tools like PDF, video recording, and podcasts.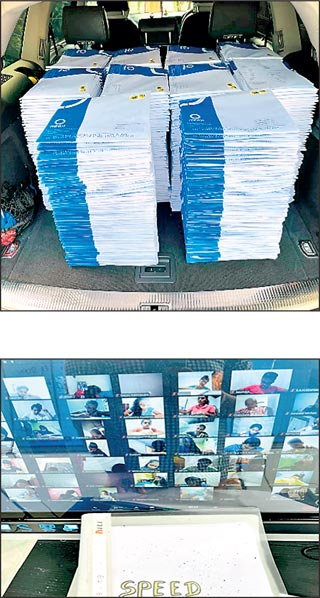 Econ Trust is one of the famous Econ online classes among Advanced Level students in Sri Lanka these days. With the vision of 'Heena wenuwen Kriyapadayaka', the online class had started with many students but due to the pandemic all the tuition classes have been banned and shut down. A few months later the tuition masters have started to survive by commencing their classes online. Tuition was one of the industries that the pandemic has hit severely. But there is a very popular saying in Sinhala, 'Rajakariya Devakariya karaganeema'; this directly can be seen by one of the tuition masters during the pandemic.

Mihin Liyanarachchi is the sir who has suffered a lot from this pandemic since the tuition fees were his only earnings. But he has never failed, since once the lockdown started from 15 March 2019; from the 20th onwards, he made a plan to continue their teaching via WhatsApp, telegram, and YouTube groups first.

He was the first teacher who gave access to the students from around the country to join his online classes free of charge after the lockdown started. He has shared papers to the students via WhatsApp and discussed the corrections via the YouTube channel. During that lockdown period, no one was allowed to go outside and this tuition master also stuck to his classroom and he continued this Econ classes free of charge program to the students until the lockdown ended (15 June 2019).

He was such a committed tuition master as we can say since he devoted his knowledge and commitment to the students while eating only samaposha during the lockdown period, because of the closures of shops and supermarkets. These are some examples of the kind-hearted teachers in Sri Lanka and the way they dedicatedly taught during the pandemic. All the classes being conducted free of charge by him was a significant moment in this entire education system.

The platform which he created during the lockdown made him succeed in his life since now approximately 10,000 students from each district have joined his classes. The Econ trust classes by Mihin Liyanarachchi have gradually become popular, and he is now conducting many online Econ classes island-wide. This is the best example of achieving the goal of thriving and the success of life. He was struggling in his childhood to earn money, but his turning point was his graduation from Jayewardenepura University. Now he is a very famous, kind-hearted teacher and well-earned tuition master in Sri Lanka.

The pandemic has exacerbated around the country, therefore adapting to the new normal life is exactly what we should begin with. Surviving only is not what we should expect to do – thriving is the way we can achieve our goals and aims in this critical situation. If there is a crystal-clear goal to your life there would be a success for your life no matter what happens in your life.