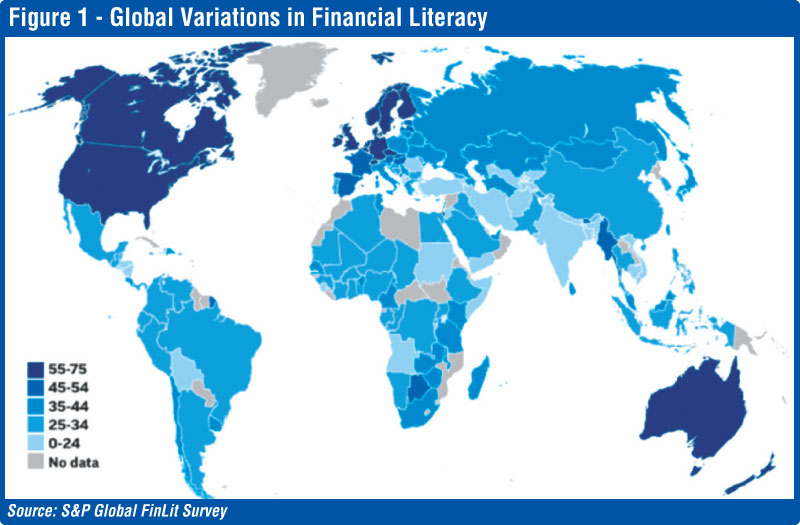 ---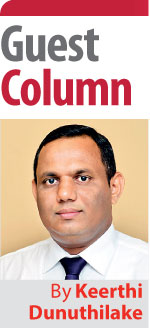 Introduction

Financial literacy is of paramount importance for inclusive growth and participatory economic development that has become an integral part of the research agenda and national policy framework in all countries around the world. Research has confirmed that people with high levels of financial literacy tend to make more rational decisions regarding financial transactions, save more, borrow at affordable costs from the formal financial sector, and make suitable investment decisions and appropriate retirement plans in a timely manner. This will help accumulate assets and ensure their financial wellbeing at any stage of life.

Financial illiteracy, on the other hand can pose a serious threat to their wellbeing and financial stability in the future. Financial literacy has been identified as a key contributor to the development of a country's financial inclusion, which ultimately contributes significantly to the stability of the financial system. Financial system stability eventually sets the stage for economic stability as well as participatory development. Therefore, having considered its importance, developed, emerging, and many developing countries have included financial literacy in their development agendas.

Although Sri Lanka recorded a high print literacy rate of 92.9% in 2020; the highest in the South Asian region; its financial literacy rate remains unsatisfactory at 35% (S&P Global FinLit survey, 2018). As per the survey, on average, 65% of adults in the major advanced economies are financially literate. As highlighted there, Sri Lanka records the largest gap between print literacy and financial literacy in the region. Although the ability to read and write facilitates access and use of financial services, the low level of financial literacy is having an unfavourable effect on the country's efforts to enhance financial inclusion. This article intends to look at what financial literacy is, why it is important, how financial literacy affects the society in general, how it affects SMEs, savings and borrowings and finally how to improve financial literacy in the country in order to achieve financial inclusion for every citizen and to move towards a higher GDP per capita as a developing country.


What is financial literacy?

In general, financial literacy refers to the combination of knowledge, skills, attitudes, and behaviours required to make rational financial decisions and ultimately to achieve the financial security of individuals and households. Thus, financial literacy involves imparting financial knowledge and skills to individuals and households so that they can make rational financial decisions and take effective action regarding their personal money management.

Financial literacy, to put more simply, is the knowledge and skills that a person or family has in relation to earning incomes, managing expenses, borrowing, maintaining savings, formulating a formal retirement plan, and investing for a high standard of living. The primary goal is to shape people's basic attitudes and principles so that a change in financial behaviour can enable them to reach a future of financial freedom and security.

As stated by the United States Treasury's Financial Literacy and Education Commission, financial literacy is "the ability to use knowledge and skills to manage financial resources effectively for a lifetime of financial wellbeing."

As defined by the World Bank "financial literacy represents the level of aptitude in understanding personal finance. It often refers to awareness and knowledge of key financial concepts required for managing personal finances and is generally used as a narrower term than financial capability."


Importance of financial literacy

Improving financial literacy can enhance the ability of an individual or household to use their financial resources effectively and efficiently. As a result, their income levels will rise, and a person's economic wellbeing and social wellbeing will be maximised. Financial literacy in Sri Lanka, as in many developing countries, is significantly low. Figures 1 and 2 depict the financial literacy levels across the globe. It clearly shows that developed countries such as the USA, Canada, European countries and Australia have higher financial literacy levels compared to the developing countries. When comparing Figures 1 and 2 with Figure 3, it shows a direct correlation between financial literacy and the GDP per capita of the country.

The most important factors that determine the level of financial literacy of rural communities are their level of education, access to financial services and the number of financial services available. Financial literacy is one of the major factors influencing the access of low-income people and vulnerable groups to financial services in rural areas.

Increasing financial literacy involves providing the knowledge that enables people to evaluate the cost of financial services and products, as well as to understand debt, savings, investments, expense management, formal and informal financial sources and more, to achieve economic and financial stability. Without an understanding of the basic financial concepts and the goods and services available in the financial markets, people will not be able to make rational decisions related to financial management.


Financial inclusion

Maintaining a high level of financial inclusion is crucial for inclusive development. By improving financial inclusion, it is possible to permit groups that have been excluded from the formal financial sector for various reasons, to gain access to the formal financial sector. Knowledge of money market, financial products, formal and informal financial institutions are very important in developing the financial inclusion of a country. High financial literacy levels facilitate access to financial services through greater understanding that enables people to choose the financial services that suit them and to make the most rational financial decisions in their best interests. It can raise their income levels and thereby improve their standards of living. Therefore, financial inclusion involves providing the necessary access to financial services at reasonable and affordable prices.

A financially literate person will try to increase their wealth in a more rational way by improving the existing revenue activities and seeking alternative revenue streams. If a person does not have the savings necessary to invest as capital, he/she may be compelled to obtain their capital requirement by borrowing from the formal financial sector. A person who is financially literate can obtain the required financial services at an affordable price from the formal sector, would need to ensure that the loan obtained is used for the required purpose, without being misused.

Education and awareness to enhance financial literacy is at the core of helping our underserved communities to make smart and effective financial decisions as well as to protect their consumer rights and to protect them from predatory lenders. Financially literate individuals have a greater ability to cope with emergency expenses and income shocks as they are more prepared for such events, based on the knowledge they have gained on finance.


Financial literacy leads to financial inclusion

Financial literacy is treated as one of the influential components for financial inclusion. The importance of financial literacy has come to play especially from 2002 since the financial markets became complex and the general population struggles to make informed decisions. Financial inclusion could be risky when the people do not make informed financial decisions. For example, in the microfinance area, many poverty-stricken people take loans without having a plan to pay back or invest; sometimes leading to suicide with unpayable debts. Creating wealth for investors and the economy is going to remain as a farfetched idea until the general population becomes wiser and more informed about financial decision-making. The population that remains as savers must be converted into wise investors for the country's economy to grow.

In Sri Lanka, the average person who has not had a financial education through formal education (E.g.: A university degree in a finance-related subject) does not have the means or knowledge about diversifying their income through various financial instruments. The average Sri Lankan does not receive education on investing in bonds, stock market, index funds, etc. through schooling. If the people were educated in investing wisely that would make their lives better in the long run, while affecting positively on the country's economy as a whole.


Financial literacy and society

Financial literacy is seen as a tool for making logical decisions in the selection of financial products and services. The level of financial literacy of the rural people represents their knowledge of financial services and activities in the formal and informal financial sectors. The level of financial literacy varies from one section of society to another and the level of financial knowledge of the rural group is different from that of the urban social group.

The low level of financial literacy among the general population will directly and adversely affect the management of income and expenditure, borrowings, savings, formal and informal sources of choice, credit card management, consumer choices and overall personal financial security.

The impact of low financial literacy is gradually increasing among the rural population and the micro, small and medium enterprises (MSME) business community. With respect to managing their personal finances, people have failed in their debt management, especially credit card debt management. They get high discounts offered by financial institutions and tend to spend more than their total income. In addition, money is borrowed and spent, even from informal financial institutions and individuals at high interest rates. Moreover, they often do not repay their loan instalments before the due date, which are settled later with penalties.

In terms of personal savings, despite the presence of state and private banks and formal non-bank financial institutions in Sri Lanka, people in the rural areas continue to maintain savings with unregistered financial institutions or individuals, expecting higher returns through high interest rates. Lack of awareness of financial institutions, inadequate registered financial institutions and lack of understanding on savings products can lead to a situation where people are unable to reap the maximum benefits from their surplus funds and sometimes, savings are completely lost.

Although there are many opportunities for people to reap the maximum benefits from investing in a variety of savings products offered by trusted and well-established financial institutions regulated by the Central Bank, due to lack of knowledge on such products and proper understanding of them, lucrative opportunities may be missed.

Moreover, many people in the society do not have enough knowledge about the interest rate, particularly, the method in which the interest rate is calculated. Therefore, it is imperative that the people should be fully aware of the terms of the transaction before signing any document regarding such transaction.

Further, there is no conception of a proper retirement plan for the elderly living in the country. They spend their entire income on daily activities and do not focus on developing a suitable retirement plan. Although there are various retirement plans, life insurance schemes and medical insurance schemes available in the financial market, such opportunities are missed due to insufficient knowledge. Such behaviour has left people in rural areas financially insecure after retirement. Most people have a minimal understanding of risk diversification in investment. People have had the bitter experience of saving money in various financial institutions with the aim of earning high interest income. Such credit risk can be minimised if there is knowledge of diversification.


Financial literacy and Micro, Small and Medium Enterprises

More than 90% of the country's total industries are MSMEs; the majority of which, are located outside the Western Province. Financial literacy is very important for MSMEs to budget their business, manage expenditure, make right decisions on investments, plan further expansions of the business, and to meet capital and working capital requirements from the formal financial sector. The key is to get the capital requirement for business development from the formal financial sector at an affordable interest rate. Achieving the required qualifications to be eligible to obtain loans or any funding from the formal financial sector is very important for MSMEs. Otherwise, entrepreneurs will have to fund their businesses through the informal financial markets at usurious rates.

Currently, many MSMEs in Sri Lanka are funded by the informal sector and their interest rates are too high for the businesses to bear. Therefore, in the end, many businesses fail with a heavy debt burden. When the MSMEs continue to shut down their business activities, the overall production of the country will decline. Further, in such a scenario, individual incomes will decline and as a result, their living standards will deteriorate. Therefore, entrepreneurs should have a clear understanding on financial market behaviour, financial products available in the financial markets, new financial products, budgeting, cost management, borrowing, investment and insurance, government taxation, price levels, interest rates, etc. Otherwise, it will be an obstacle to their business development. Moreover, financial literacy helps the entrepreneurs to create value in the business by optimising decisions on capital investments, working capital, borrowing, pricing, etc.


Financial literacy for women

In the Sri Lankan context, women play a vital role in a family by engaging in many jobs covering almost all the sectors of the economy. Therefore, the role of women is crucial in the process of empowering individual households and ultimately achieving the national objective of prosperity of the country. Hence, there is a crucial need for economic empowering through enhancing the level of the financial literacy. It will help women to manage their incomes and contribute to the society. Moreover, financial institutions must develop specific financial products and services to cater to women's needs.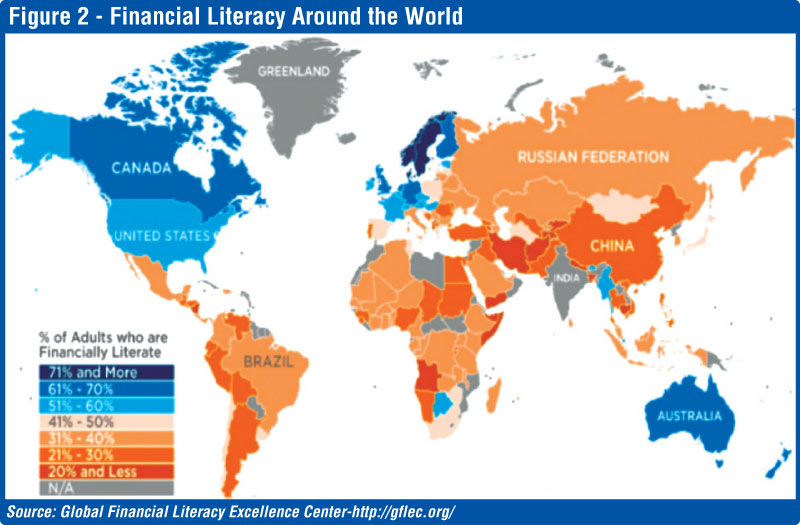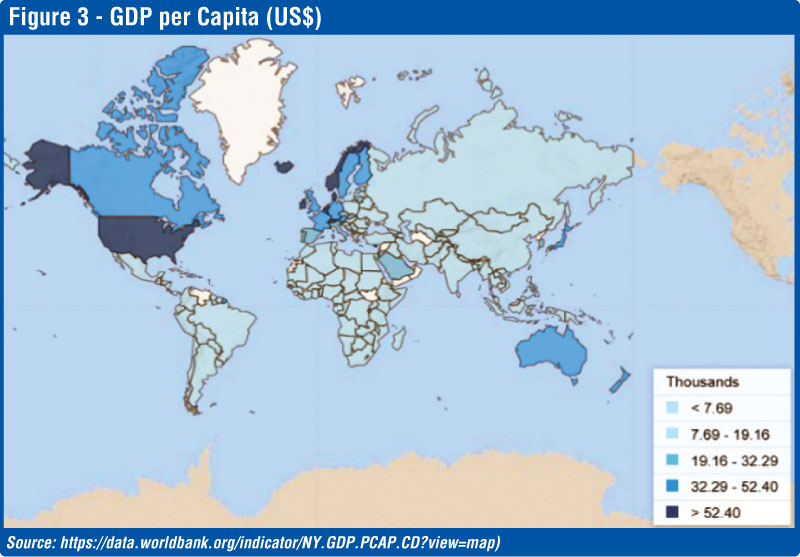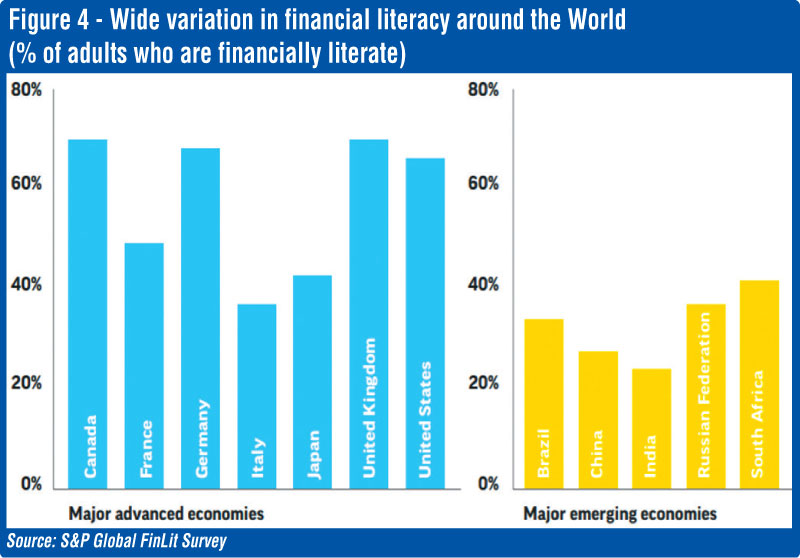 (To be continued.)
---
(The writer is Senior Assistant Director at the Central Bank of Sri Lanka.)