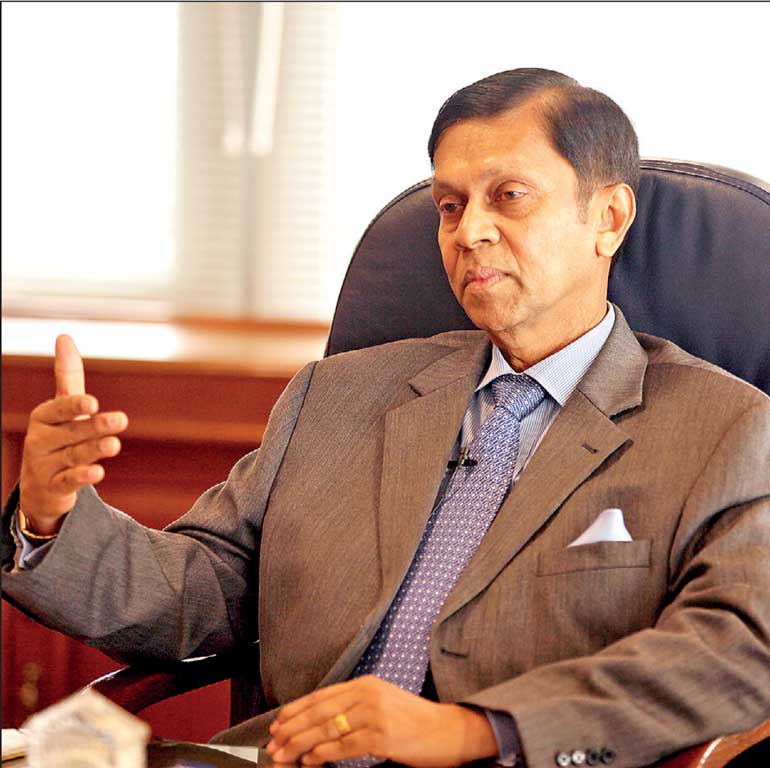 Central Bank Governor Ajith Nivard Cabraal
FT Quotes
---

When a Report is published by the Auditor General, he takes the full responsibility for it. However, what is stated at the outset of the KPMG Forensic Audit Report is that the said institution is free from all responsibilities that may arise there-from in any manner and they are not accountable to anyone


Although KPMG states that the unrealised loss caused by depreciated values of different shares of the EPF amounts to Rs. 9,198 million, by 31 December 2014 the said loss was only Rs. 3,271 million. Thereafter during the period 2015-2019 the unrealised loss caused by reduced share prices in the share market had gone up further by Rs. 5,927 million


The dividends earned by the EPF from 2011 to 2014 is Rs. 14,580 million. However, KPMG Co. is silent on that


By 31 December 2014, the unrealised profit earned from the increased share prices of the EPF portfolio is Rs. 17,577 million. If the opposition analyses the price reductions from some shares as a 'fraud/theft,' how should such massive gain/profit be analysed? If they say that the then Governor Ajith Nivard Cabraal should be held responsible for the loss incurred then, who should bear the responsibility for that massive profit?


Although the interest rates in Sri Lanka went up by about 50% 'after 2015,' the gains from the general EPF portfolio have recorded a decline


As at 31 December 2014, the 'unrealised profit' earned by the EPF from shares invested in the banking sector companies, a decision attributed to Governor Cabraal 'before 2015,' is Rs. 13,260 million. Why is the Forensic Report silent on this?


From 2006 to 2014 the decisions of the Board of Finance were taken not on the sole discretion of Governor Cabraal but with the unanimous agreement and approval of all members of the Board including the Secretary to the Ministry of Finance, Dr. P.B. Jayasundera


Although they claim that the former Governor Cabraal did not answer the series of questions asked by KPMG, Cabraal dismisses that statement as untrue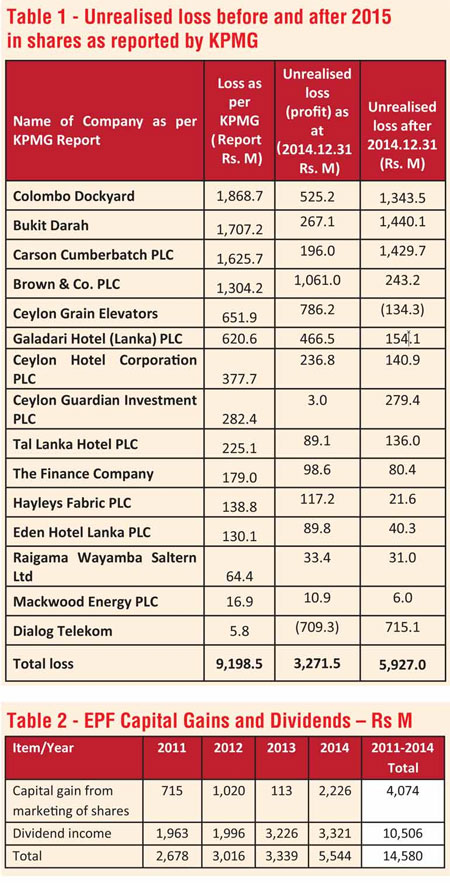 It has been stated that neither KPMG, nor its partners, directors or its employees will at any point be accountable to anybody with regard to any error of the Audit Report. They claim that their findings are solely based on the audits agreed with the Monetary Board. They themselves say that had they acted beyond that, their findings would have been different.

They admit further that any individual, institute, authority or court of law is not bound to accept the views of KPMG. They insist that KPMG will not be answerable to or appear for anyone on behalf of the KPMG Final Report or any part thereof either through the contract they have with the Central Bank or the common law or written laws or in any other manner. They have made it clear that KPMG will not be accountable to those who use or express an opinion on the basis of its contents and they will not be held accountable to any loss, disadvantage or any expenditure caused to such parties.

Quite contrary to that, what usually happens is that once a Report is published by the Auditor General of Sri Lanka on any subject, he submits it to Parliament under his signature and takes full responsibility for such. When such Reports are taken up for consideration by COPE and COPA, either the Auditor General himself or a representative actively assists such Committees at all times.

It has been revealed already that KPMG has received a massive sum of nearly Rs. 100 million from the Central Bank on account of the agreement with the latter. If so, what KPMG has done by claiming that they take no responsibility for their Report despite having received such a massive amount of about Rs. 100 million is nothing but a big fraud. Similarly, what the members of the Monetary Board including the then Governor of the Central Bank Coomaraswamy, the Secretary to the Ministry of Finance, Samaratunga and the higher officials have committed too is a big fraud.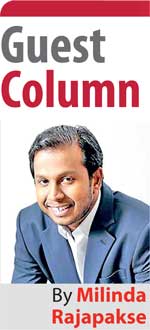 Despite the fact that the KPMG Report lacks any legality in any manner whatsoever, what follows below is an analysis of its contents. In doing so, what is seen at the outset is the fact that after giving a lengthy description in its Report of some shares invested by the EPF at lower prices it has shown them as 'losses'.

The calculation in Table 1 shows that the unrealised loss suffered by EPF due to reduced share prices as at 31 December 2014 was Rs. 3,271.5 million. But the unrealised loss caused by the subsequent share price reduction is Rs. 5,927 million. However, it appears that KPMG, in collusion with the members of the Monetary Board, has very shrewdly attempted to put the responsibility for such losses on Governor Cabraal and that Monetary Board 'before 2015'.

Furthermore, in describing the share portfolio of EPF, KPMG has made no attempt to show the profits and dividends which the EPF had been able to record from 2011 to 2014. Most probably what made them do so may be the obligation to perform the task of portraying the 'pre-2015' administration as corrupt and incapable, as entrusted to them by the Monetary Board.

In addition to that, although the total capital gains and dividends recorded during the 4 years ending in 2014 was as massive a sum as Rs. 14,540 million, the inability of KPMG to provide any information on that too will show their partiality. (Table 2)

However, although the Report contains a detailed account of the appreciated value investments in the listed portfolio of EPF as at 31 December 2014 as given in the EPF Annual Report, it seems that KPMG has deliberately refrained from mentioning it. (Table 3)

Had they done so they themselves would have seen that the 'unrealised profit' recorded by the appreciated shares of the investment portfolio as at 31 December 2014 would be Rs. 17,577 million.

According to tables 1 and 3, KPMG has shown the real 'unrealised loss' per share of share portfolio which is Rs. 3,271 million as at 31 December 2014 as a 'loss' of Rs. 9,198 million and has deliberately concealed the massive 'unrealised profit' of Rs. 17,577 million as recorded.

It has already been observed that based on that, the UNP and JVP parliamentarians have sought to gain political capital out of the situation claiming that the said loss is a 'fraud/theft'. It was also heard that the then Monetary Board including Governor Cabraal were responsible for that loss. If that is so, isn't it to the then Government and Governor Cabraal and the Monetary Board that the 'credit' for the 'unrealised profit' of Rs. 17,577 million, which is the profit gained out of this portfolio investment, should go? In view of the above facts, it is possible for one to entertain the doubt that the reason for KPMG to publish that Report may be the attempt on their part to divert the said fraud on other directions covering the real culprits of the bond scam.

In the meantime, although the overall interest rates of the country went up by around 50% after 2015, it appears that the average from the capital portfolio investment of EPF has declined after 2015. (Table 4)

Generally, in an environment of enhanced interest rates of Treasury bills and bonds the EPF benefits tend to increase. The reason is because about 95% of the total fund is invested in Government securities. Although the overall interest rates of the country were considerably low in 2014, the 'pre-2015' administration was able to record a high percentage of EPF benefits. It was able to do so since it was capable of increasing EPF dividends through diversified investment methods. But the percentage of dividends for members began to decline gradually thereafter since 'post 2015' administration did not act in such a far-sighted and progressive manner. Accordingly, although the then administration managed to pay an average dividend of 11.4% to members during 2010-2014, the subsequent administration was able to pay the members of the Fund an average dividend of 10.2% only during the period 2015-2018.

At the same time, in a number of paragraphs of the KPMG Forensic Report there seems to have been a keen interest shown to indicate that share purchases by the EPF in the banking sector was a personal and erroneous decision of former Governor Cabraal. But they have mentioned in their Report itself that all such decisions including those on investments were taken with total approval of the Monetary Board. However, while such decision has ensured considerable benefits to members of the EPF, it is a considerable fact that the 'unrealised profit' alone of the bank investment as at 31 December 2014 was Rs. 13,260 million.

Besides that, it appears from Central Bank documents that all decisions of the Monetary Board during 2006-2014 were taken not by Governor Cabraal at his own discretion but unanimously with approval of all the members including the Secretary to the Ministry, Dr. P.B. Jayasundara.

The above mentioned facts make it clear that this Report of KPMG is a totally biased and unprofessional one. The exorbitant amount of money paid for that by the Central Bank makes it clear that it was not a reasonable payment and the entire transaction gives rise to a suspicion that some fraudulent act has been committed.

KPMG has said that the former Governor Cabraal has not answered the series of questions raised by them. What Cabraal has said on that is that he had sent a detailed account relating to the Forensic Report in a Report of more than 250 pages with 22 attached documents on 6 November 2019 to the Head of KPMG Reyaz Mehular and the Head of BDO Sujeewa Rajapaksha.

Cabraal, in his letter dated 15 November 2019 sent to the Governor of Central Bank, while stating that the time given to reply was not at all sufficient has inter alia said as follows:

"As you are aware, the Bond Commission presented its Report to the President on 31 December 2017 and according to newspaper reports, copies of that Report were submitted to you on the same day. Thereafter, the Monetary Board has commenced this Forensic Audit on 16 April 2019. This shows that the Monetary Board has taken 471 days to commence this audit. However, on 4 October 2019, giving me only four days, I was requested to reply by 9 October 2019 to a long list of 43 questions on incidents supposed to have taken place five to 10 years earlier. In response to that I requested you on 8 October 2019 to provide me with related documents. On 17 October 2019 you sent me a large number of files containing more than 9,000 page requesting me to make a video address to the Forensic Auditors by 18 October 2019 i.e. within one day."

Cabraal has further stated as follows: "Besides that, when you gave me a telephone call on 14 October 2019, l informed you that I was engaged in election-related matters and was due to be abroad from 18 to 23 October 2019. Therefore I should say that your statement that 'since there was no response from you, those reports have been now prepared by the Forensic Auditors' is shocking and misleading as well as partial."

Similarly, Cabraal in his letter dated 15 November 2019 sent to the Governor of the Central Bank on the issue of 'conflict of interests' on the part of the present Monetary Board members has made matters clear as follows: "Finally, I would like to stress once again that regarding this 'Forensic Audit' you and the members of your Monetary Board are in a state of conflict of interest. Besides that, since you appear to be furthering a political interest of a powerful politician, it is possible that some day in future it will be revealed that you squandered a massive sum of public money."