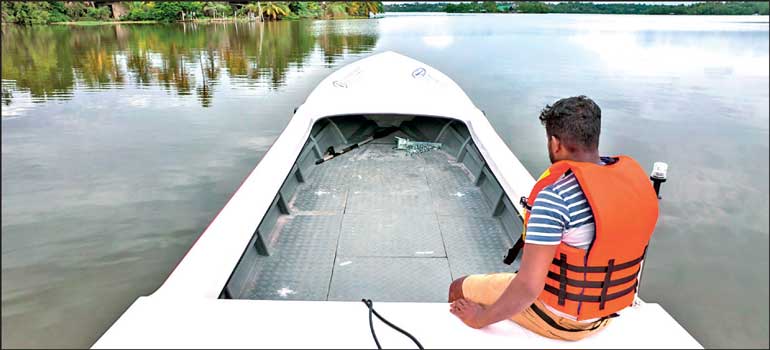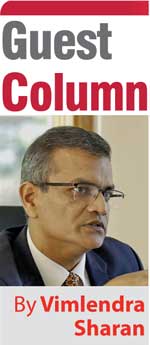 On this World Fisheries Day, we reflect on the intricate web that connects the oceans to our lives and livelihoods. Sri Lanka's fishing industry stands as a testament to the nation's cultural richness and economic vitality. It is in this context that the Food and Agriculture Organization of the United Nations (FAO) collaborates with the Ministry of Fisheries, Department of Fisheries, National Aquaculture Development Authority (NAQDA), National Aquatic Resources Research and Development Agency (NARA), Cey-Nor Foundation and the Global Environment Facility (GEF) to shape a sustainable and thriving future for Sri Lanka's fisheries sector.
The heartbeat of Sri Lanka: Fishing industry's crucial role

The fishing industry in Sri Lanka is not just an economic force; it is the lifeblood of coastal communities, providing sustenance to over 2.5 million people. Fish constitute a significant portion of Sri Lankans' diet, contributing to 50% of animal protein intake, a ratio triple the global average. The sector supports nearly one million fishers, workers, and their families, emphasising its socio-economic importance. As we navigate the complexities of managing fish resources and ensuring food security, the Government plays a vital role in steering the sector toward sustainability.


Aquaculture innovations for a promising tomorrow

Sri Lanka's embrace of aquaculture, particularly for species like Penaeus monodon, L.vannamei shrimp, sea cucumber, sea weed, crabs and self-sustained culture based Inland fisheries signals a positive shift. These endeavours not only boost income sources but also contribute to improving fishing stock status and market recognition. With advancements in technology training, infrastructure development, and sustainable harvesting practices, we envision a brighter future for the fishing industry in Sri Lanka.


Challenges and opportunities: Navigating the fisheries landscape

The fisheries sector, however, faces its share of challenges, from overfishing and illegal practices to the declining health of fish stocks and high fish post-harvest quality loss. Climate change exacerbates these issues, posing threats to the marine environment and the sustainability of fisheries. As we confront these challenges, FAO, in collaboration with the government and stakeholders, is committed to managing fisheries in an environmentally, socially, and financially sustainable manner.


FAO's strategic initiatives: A catalyst for positive change

Our ongoing projects are catalysts for transformative change in Sri Lanka's fisheries sector. The "Technical Assistance in Sea Cucumber Aquaculture and Processing" project exemplifies our commitment to enhancing technical skills and management in the sea cucumber industry. Looking ahead, we plan to expand the project to include a comprehensive study on sea cucumber stocks in the north of Sri Lanka, introducing new guidelines and regulations, and strengthening sea ranching programs.

We are also working on addressing the critical issue of post-harvest quality losses in multiday fishery (reported as 40% to 60% by the fisheries management of Sri Lanka), with plans for expansion to include a business model for multiday boat refrigeration systems and comprehensive training on sustainable fishing techniques.

FAO is also promoting the responsible use of fisheries and aquaculture resources for sustainable development by reducing food loss and waste in fish value chains and adapting to climate change. Our vision includes an improved fishing zone forecasting system, development of fish markets, harbours, and processing facilities, and the introduction of innovative fishing technologies. By introducing digital technology for effective biosecurity in the aquaculture sector we're aiming to reduce biosecurity disruptions and risks in the shrimp aquaculture sector, with plans for expanding the project to strengthen the capacity of the Big Data platform and diversify data capture.

In the five-year project, "Sustainable Management of Fisheries, Marine Living Resources and Their Habitats in the Bay of Bengal Region," FAO supports coastal states and communities in seven countries, fostering sustainable practices and community well-being.


Future endeavours: Nurturing sustainability in Sri Lanka's inland fisheries

Looking ahead, our projects in the pipeline, including the "Development of a Self-Sustained Culture-Based Inland Fisheries Cluster Model" and "Development of Self-Sustained Culture-Based Inland Fisheries," aim to increase inland fish production, strengthen value chains, and support an ecosystem-based approach to management. The "Climate Resilient Fisheries in Sri Lanka" project is a beacon of hope, promoting climate-smart practices for enhanced food security, safety at sea, and the mitigation of climate-related risks.


Empowering women: A cornerstone of sustainable fisheries

Recognising the diverse roles of women in the fishing sector, FAO emphasises their inclusion in fisheries management planning activities. Women, although comprising less than 10% of fishers, play vital roles in 'gleaning' and post-harvest activities. As we strive for sustainability, we acknowledge the indispensable contributions of women to the sector.


A collective vision for the future

In collaboration with the Ministry of Fisheries, Department of Fisheries, NAQDA, NARA, Cey-Nor and GEF, FAO is steadfast in its commitment to sustainable fisheries, conservation of resources, and ensuring food and nutritional security in Sri Lanka. As we celebrate World Fisheries Day, let us recommit ourselves to the vision of a thriving and sustainable future for Sri Lanka's fisheries sector.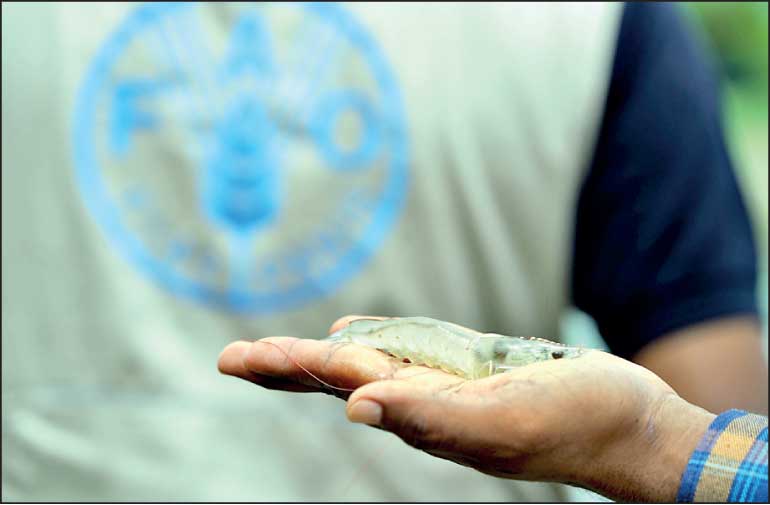 ---
(The writer is the FAO Representative for Sri Lanka and the Maldives.)