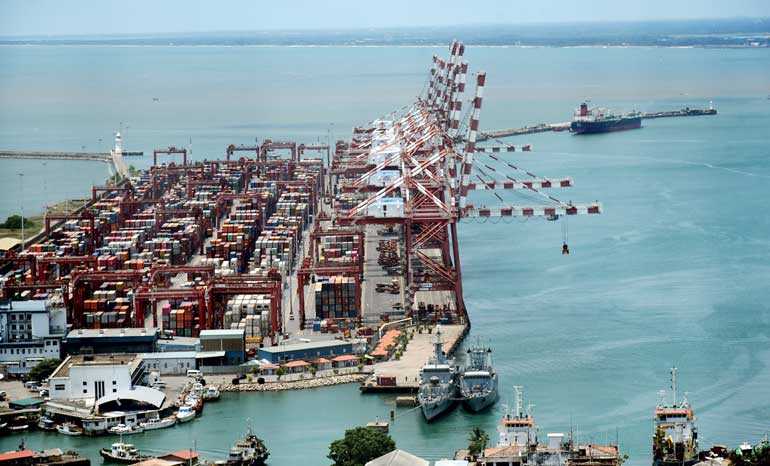 Port of Colombo is also the top best connectivity port in South Asia and maintaining better connectivity with Bangladesh will further improve Sri Lanka's position in regional and global markets
---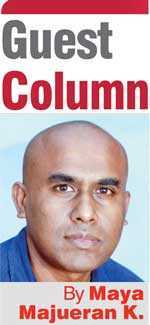 Connecting countries creates new opportunities for development. Connectivity of a country, or of a port or airport, is usually defined as how central this location is on those networks. The economic growth of a country can be accelerated by strengthening connectivity through increasing intra-regional trade and infrastructure development.

A country can improve internal connectivity through road, canal, and railway networks, and external connectivity through expansion of existing ports and airports as well as the construction of new facilities. A country's ability to connect to international transport networks and ensure that goods are transferred efficiently from international gateways to the rest of the country, is a crucial determinant of competitiveness.

As an island economy positioned in the Indian Ocean region, Sri Lanka's connectivity has been mainly through its main sea ports. As Sri Lanka is at the centre of international shipping lanes connecting East and West, Sri Lanka's location enables the country to provide quick and efficient global and regional connectivity to move cargo to and from Asia to the rest of the world. This is largely because Sri Lanka is at the centre of all major sea routes connecting Asia to the rest of the world. Further, its proximity to all major ports in the Indian sub-continent, especially those of India and Bangladesh, makes Sri Lanka a prime location that is able to provide fast and easy connectivity to the Indian sub-continent through its feeder network.

The Belt and Road Initiative (BRI) is a global initiative that pursues mutual benefit through cross-border cooperation, economic connectivity and integration. The BRI is a large project aiming to enhance the connectivity of the Belt and Road countries through better transport connectivity. In the era of China's Belt and Road initiative, many south Asian countries also managed to complete some of their infrastructure developments which was dragging for generations. China is also investing billions of dollars in ports and port-related infrastructure projects along the 21st Century Maritime Silk Road coastline to improve ports, maritime logistics and trade transport, including Sri Lanka and Bangladesh as part of its Belt and Road Initiative.


Bangladesh and Sri Lanka share similar developmental aspirations

Bangladesh and Sri Lanka are two developing countries in South Asia and have commonalities in values and culture, and share similar developmental aspirations. Both countries are members of the South Asian Association for Regional Cooperation (SAARC), the Bay of Bengal Initiative for Multi-Sectoral Technical and Economic Cooperation (BIMSTEC) and the Indian Ocean Rim Association (IORA), which has allowed both countries to foster engagement. Sri Lanka and Bangladesh have an extremely cordial relationship. Sri Lankan Prime Minister Mahinda Rajapaksa's recent visit to Bangladesh, upon an invitation extended by Prime Minister of the People's Republic of Bangladesh Sheikh Hasina showcases the special bond that two countries share.

During the visit, Sri Lanka and Bangladesh signed six Memorandums of Understanding (MoU) for strengthening youth development, agricultural research, exchange of professional knowledge, training of health nursing staff, international collaboration study and an interchange cultural program for 2021-2025. Furthermore, Sri Lanka and Bangladesh, have decided to advance the process of signing Preferential Trade Agreement (PTA) allowing duty free access to a range of goods between two countries to boost trade further. This interim arrangement will be signed as it requires much time to complete a study for inking a Free Trade Agreement (FTA).

With a GDP of over $ 305 billion, Bangladesh currently has the world's 41st largest economy in 2019 and forecasts suggest that the size of the economy could double by 2030. However, Sri Lanka's exports to Bangladesh just grew from $ 10 million in 2000 to $ 133 million in 2018, similarly Bangladesh's exports to Sri Lanka grew from $ 4 million in 2000 to $ 37 million in 2019. Therefore, Sri Lankan firms can explore opportunities in Bangladesh's growing market for long-term growth prospects, which has also been called as next China, due to the low cost and high return in manufacturing.

In recent years, Bangladesh has emerged as a leading manufacturer of textile products and become a frontrunner in South Asia. The readymade garments industry in Bangladesh is the largest manufacturing sector and the most important GDP contributor in the country. Focusing on Bangladeshi and Sri Lankan manufacturers' own comparative advantages, both countries' manufacturers have potential to further collaborate in the garment production process.

For example, benefiting from lower wage costs, Bangladeshi manufacturers can produce basic garments, and send them to Sri Lanka for value-addition and before shipping the final product to western markets under the 'Made in Bangladesh' tag. Bangladesh also benefited from Sri Lankan expertise to develop technical and managerial skills as well. In Sri Lanka, large, export-oriented firms have high productive level and sophisticated production process, as well as a more, high skilled labour force than in most other Asian countries.

Moreover, an MoU was signed in January 2020 between Sri Lanka's Joint Apparel Association Forum (JAAF) and the Bangladesh Garment Manufacturers and Exporters Association (BGMEA) to promote bilateral businesses and enhance cooperation in the field of production, trade, commerce and research related to the textile and garment industry and this will benefit both countries.


Sri Lankan firms to venture into Bangladesh's growth sectors

Addressing an investor forum organised by NDB Investment Bank, titled 'Ayubowan Bangladesh' in August 2018, Bangladesh Investment Development Authority (BIDA) Executive Chairman invited Sri Lankan firms to venture into Bangladesh's growth sectors by taking advantage of its liberalised investor regime, combined with low production costs and attractive incentive schemes. A few Sri Lankan firms including NDB Capital Holdings, LAUGFS Gas PLC, Commercial Bank, Brandix, Hirdaramani Group, Kelani Cables, LTL, Ceylon Biscuits Ltd., HNB, Hemas and Macksons Paints have already invested in various sectors in Bangladesh, such as consumer retail, financial services, energy, apparel, etc.

LAUGFS Gas Bangladesh is one of the largest LPG Players who is doing LPG importing, storing, bottling, marketing, distributing and sales across Bangladesh. LAUGFS Gas Bangladesh is part of LAUGFS Gas PLC, a fast-expanding energy conglomerate in the region and a part of the diversified multinational LAUGFS Holdings Ltd. LAUGFS Terminals Ltd. owns and operates the largest LPG Transshipment Terminal in South Asia with a 30,000 MT storage facility located at Hambantota International Port.

Furthermore, currently about 37% of the goods sent from Bangladesh to the western world is transported through Sri Lanka ports. Using Sri Lanka's ports for the transshipment of goods towards Europe and America will help to cut lead time by nearly 10 days. Even though Bangladesh relies on major container transhipment ports in Singapore, Sri Lanka, and Malaysia for its international containerised trade, Sri Lanka's already existing strong maritime links to Bangladesh can additionally be leveraged to extend shipping services to Bangladesh. Sri Lanka has great potential to attract more by maintaining a mutually beneficial relationship with Bangladesh by enhancing connectivity and economic integration. Moreover, Sri Lanka is in an advantageous position because of its sea ports, which are closer to European markets than Bangladesh's Chittagong port, therefore Bangladesh can use the Sri Lankan ports to its benefit. However, to attract the Bangladeshi garment industry, Sri Lankan ports must increase the efficiency of its services.

A Memorandum of Understanding was signed between Bangladesh Shipping Corporation (BSC) and Ceylon Shipping Corporation (CSC), focusing on increasing the frequency of feeder services among the seaports of the two countries and providing priority berthing and tariff concession at the Chittagong and Colombo seaports. There have been efforts to further enhance maritime links through a Coastal Shipping Agreement between Bangladesh and Sri Lanka, which is currently pending. This agreement will benefit both countries and provide preferential facilities on berthing and competitive tariff for port services for the Bangladeshi shipping sector. With the shipping connectivity, bilateral relations between the two South Asian nations would also be strengthened.


Sri Lanka can reap the benefits

South Asian ports in the Bay of Bengal ports collectively face a common problem as they are largely bound to the hub-and-spoke feeder system of direct calls and feeder services that significantly raises transport costs. In addition to that, most of those ports have low levels of productivity and connectivity. Therefore, Sri Lanka can reap the benefits of being at the nexus of the South Asia countries in Bay of Bengal to further develop as a transshipment port and benefit from Bangladesh remarkable economic progress.

The development of the ports sector is Sri Lanka's priority area and an integral part of the development strategy, particularly in relation to developing a regional logistics hub port in the country. The ports sector has seen significant investments and improved performance during recent years and under the BRI China also invested massively in Colombo and Hambantota ports.

The presence of Japan and India in the Colombo Port West Container Terminal (WCT) with China's CICT will improve its business outlook and value through transshipment activities. Increasing multi-country consolidations is a big part of transforming Sri Lanka into a global maritime logistics centre in the Indian Ocean.

Therefore, if Sri Lanka opted to make the maritime industry a big contributor to its economy, then it must continue to innovate and invest in this sector to achieve long-term success while building a network of physical connectivity linking Sri Lanka to many ports as possible to keep the competitive advantage in connectivity. Port of Colombo is also the top best connectivity port in South Asia and maintaining better connectivity with Bangladesh will further improve Sri Lanka's position in regional and global markets.
---
(The writer is a Ph.D. candidate at the University of Kelaniya, researching the BRI, and holds an MBA at the Open University of Sri Lanka and BSc at the Wayamba University of Sri Lanka. Maya currently serves as a Director to BRISL.)
---