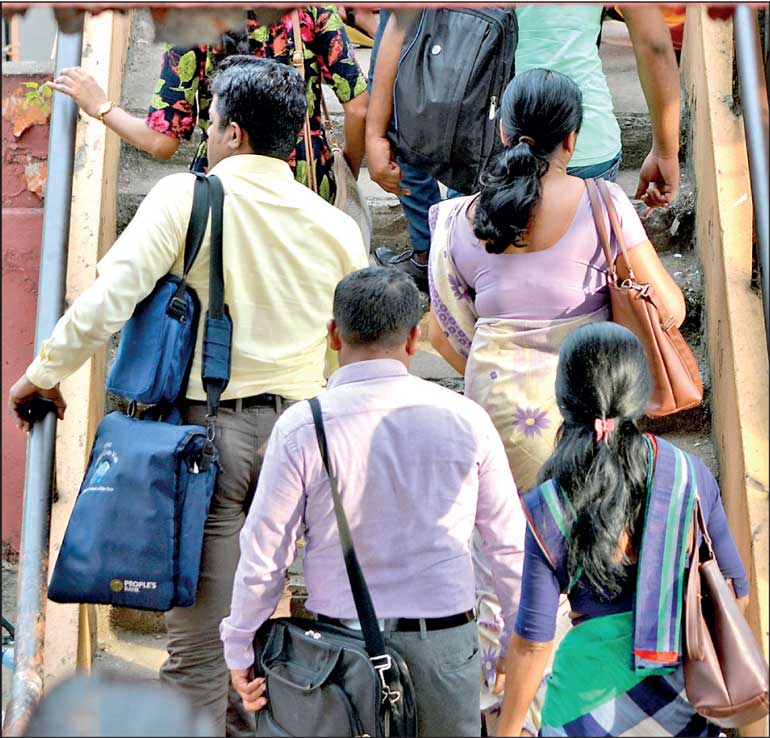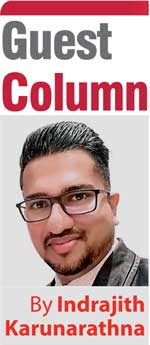 Introduction

Private sector and public sector organisations both use different types of performance management systems to measure performance and demonstrate performance through Key Performance Indicators (KPI). The performance management systems include various methods such as, balance scorecard approach, etc. Subsequently, it monitors the achievement of goals and makes adjustments to achieve the goals more effectively and efficiently. Public sector organisations use KPIs for their strategic planning and decision-making process. Indeed it provides an efficient way for the organisations to report on their performance, making different departments, institutions, accountable for their actions. To establish an effective system of performance measurement, it is important to define and standardise all processes within the organisation.

The KPIs need to be Specific, Measurable, Achievable, Relevant and Time-bound (SMART) and be aligned to the strategic objectives, corporate plan and annual budget. This article evaluates some of the KPIs established in Sri Lankan public sector organisations with special reference to power, aviation and energy sectors which has a significant impact on the general public.

In Sri Lanka, public organisations such as, Government departments, ministries and SOEs use some KPIs in their strategic planning and decision-making process. Different public sector organisations prioritise different KPIs based on their established goals and objectives. Nevertheless, many loss-making state-owned enterprises (SOEs) are primarily service oriented and significantly contribute to social wellbeing. The absence of a free, volatile and competitive business environment is a prime cause for the lack of their yield / profitability which ultimately challenges their long-term sustainable goals as well.


Power sector

The Ceylon Electricity Board (CEB) is one major public sector corporation in Sri Lanka. Its main functions are, generating electricity, transmission, distribution and retailing within Sri Lanka. Its KPIs focus mainly on power generation and serving the community as a whole. The revenue generation and supplying uninterrupted electricity are some of the KPIs established in the CEB. In addition, improving the quality of electricity supply and services to customers, improving the sustainable initiatives, developing a competent workforce are some of its non-financial KPIs. When compared with private sector companies, it seems that many public sector companies focus mainly on serving the community rather than focusing on financial KPIs such as, increasing profitability and market share.


Aviation sector

SriLankan Airlines founded in 1979 operates under the Transport Ministry and the Civil Aviation Authority. Its established KPIs focus mainly on providing comfort, safe, reliable and quality service to all levels of customers along with on time performance. In addition, it focuses on customer compliments and on reliable baggage handling. The widening global route network covering the current 122 destinations in 55 countries, improving punctuality and safety, minimising uncontrollable events such as unfavourable weather, aircraft damages due to bird strikes, airport congestion, air traffic control issues and airport infrastructure matters, maintaining adequate yield and revenue parameters are among its few other KPIs. Together with the support of the Government, SriLankan Airlines commits to achieve its objectives based on established KPIs as stated above.


Energy sector

The Ceylon Petroleum Corporation was established in 1962 and is identified as the Sri Lankan Oil and Gas Company, wholly owned by the Government of Sri Lanka. CEYPETCO is recognised as one of the largest SOEs in the country. Some of its KPIs focus on profitability, liquidity and quality of the fuel supply while maintaining the safety aspects. Improving the quality and quantity of fuel imports, minimising overhead and other operation expenses, increasing the volume of production, ensuring uninterrupted fuel supply throughout the country, effectively facing adverse oil price changes in the world market, are some of its main KPIs.


Government employees

KPIs play a significant role when evaluating the performance. That's where the management can identify the areas to improve. This is common for evaluating the performance of an employee as well as evaluating a company. Unlike the private sector, the public sector doesn't have structured KPIs for its employees. Most of the Government organizations evaluate their employees by using qualitative measures which are even common to each and every employee irrespective of their job role. For example; Level of Job knowledge, Decision making ability, Leadership qualities, Time management skills, Public relations, Communication effectiveness, Corporation and Team work etc. Surprisingly the above parameters are permanent. The supervisors give marks for the same set of parameters in each year. That's how it goes in most of the public sector organisations in Sri Lanka.

Based on the marks which the employees obtain for the same parameters in each year, the annual increments and promotions are decided. It doesn't talk about what the deliverables are at the year end. Only if the employee maintains a good rapport with the supervisor then he or she obtains a good mark. If the employee messes with the supervisor, then the results will be controversial. It's then proved that the performance evaluations of the employees are done in the public sector not based on the deliverables, quantifiable results or the value addition instead as to how he or she behaves.

In the private sector, the supervisor and the employee meet at the beginning of the year and do a goal setting process for the upcoming year. It is noteworthy that these goals are different in each job role. For example, sales targets, percentage of market growth, number of marketing campaigns, are some of the goals for a marketing professional; whereas, the amount of cost savings, number of process improvements and zero errors may be goals for a finance professional. Most of these parametres are quantifiable and realistic. Thus, at the end of the year, during the performance appraisal process, the evaluation is done against the set goals by quantifying the percentage of achievement by the employee. As a result, the employee is compelled to achieve the given targets / goals and the management can measure the progress with numbers. This is why the private sector is leading when achieving the expected results. Unfortunately, the public sector employees are being evaluated only by qualitative aspects through the same parametre each year, even applying the same parametres for each job role.


Way forward

In order to derive the benefits of using KPIs, maintaining an effective communication among all stakeholders is important for a public sector organisation since it also has a significant involvement with the public and related Government institutions. E-communication is one effective method used to make interactions for business dealings, for example, using emails to share important documents. Public sector organisations should further integrate with other private or public sector organisations, associations to provide an enhanced service to the public. In addition, it should aim to improve information sharing among internal and external stakeholders such as, shareholders, management, employees, customers, suppliers, Government, and financial institution.

Compliance with statutory obligations is another KPI applied in many public sector organisations.

They are required to present their performance management reports to statutory bodies for compliance purposes. Hence, several compliance reports that have been sent to the relevant statutory body quarterly could be used and through this KPI public sector organisations are expected to maintain their accountability and better performance of employees and management behaviours. Some public sector organisations use it for ensuring the value of service provided and attracting skilled employees to identify their employee satisfaction and their retention. Public sector organisations' concern is to create a high-performance driven culture and link their employees' personal goals with strategic objectives, when a cultural change occurs. Employees are guided on their role within the larger organisation's strategy. Managing budgetary resources is one KPI for public sector organisations that rely on external funding. They use this KPI to monitor budgetary performance.


Conclusion

Setting KPIs are different for public sector and private sector organisations due to concerns of social welfare, economic, environment and human development in the country as a whole. Public sector organisations need to concern about corporate social responsibility perspectives. Hence, it is vital that public sector organisations focus on qualitative factors rather than on profit-based achievements. These KPIs are established mainly to measure the performance of public sector organisations. It is true that setting KPIs, following them, monitoring and adjusting the changes are challenging for public sector organisations due to cultural issues and political involvement. But those challengers should be overcome to make public sector organisations profitable in financial terms as well. The efficiency of the internal processes of a particular public sector organisation is appraised through KPIs. The 'Balance Score Card' approach can be recommended as a most effective method for public sector organisations as it evaluates many aspects by using the KPIs.

There are qualified and dynamic employees attached with the public sector but the way their performance is being evaluated is questionable. It's also vital to introduce modern and target based KPIs and evaluation methods to the public sector employees by eliminating the typical qualitative methods which have been using for many years.

It is understood that the Government performance management is multifaceted, and data sources should be available to Government decision-makers. However, these data sources with their multitude of measurements may not be relevant to improve Government performance in pursuit of policy objectives.

Therefore, relevant KPIs are fundamental for public accountability since their objectives are often focused on achieving broad public outcomes. Many outcome measures are revealing in that they track the overall effect of the public sector organisation's operations and the actual results of its activities. However, all public sector organisations must move towards a new paradigm of performance in the future. Hence, it is suggested that public sector organisations should achieve significant performance through well-constructed KPIs which would further ensure value for money.
---
(The writer is a Senior Chartered Accountant, Fellow Member of Public Accountants Australia, Certified Management Accountants Sri Lanka, Chartered Professional Managers Sri Lanka, AAT Sri Lanka, Associate Member of Chartered Institute of Marketing (UK), Association of Chartered Certified Accountant (UK), a qualified risk management specialist, an authorised tax representative, a registered auditor and holds an MBA and a BSc. Business Administration (Special) Hons. degree from the University of Sri Jayewardenepura)