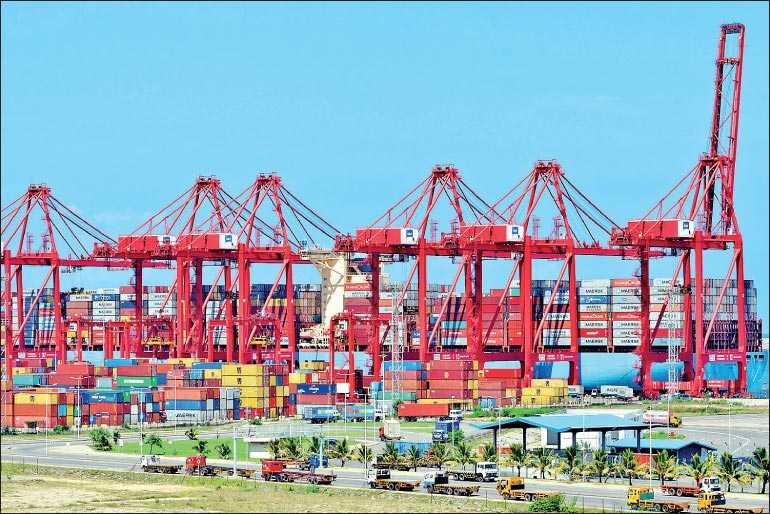 Making products or services export ready and having access to international markets are the main deterrents for SMEs to become exporters or indirect exporters. Export houses therefore can play a dynamic role to fill these gaps – Pic by Shehan Gunasekara
---
Sri Lankan SMEs achieve approximately 5% of national exports. In comparison, Indian SME exporters make a contribution of approximately 40% of national exports. In more developed countries such as Vietnam and Malaysia too, approximately 20-25% of the SMEs are either direct or indirect exporters.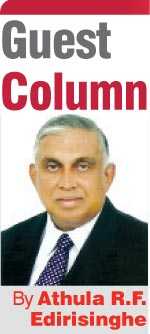 This article outlines:



(a) The reasons why Sri Lankan SMEs have been less successful with compared to the SMEs in other exporting countries and areas of improvements that are required.

(b) Role of the proposed concept of export houses can play to boost the Sri Lankan SME exports.

(c) Two strategies proposed to be considered by the Minister.


Areas that require improvement for the SMEs to be successful in exports
Practise sound export management principles
Create a competitive, market-oriented strategy
Effectively market and brand products
Build reliable supply networks
Design, produce and maintain consistency in quality products and services adapted to markets
Inadequate collateral, banks do not consider the project idea viability to lend at competitive borrowing rates
Embrace information and communication technologies, invest in research and development, and acquire appropriate technologies


Role of export houses

Making products or services export ready and having access to international markets are the main deterrents for SMEs to become exporters or indirect exporters. Export houses therefore can play a dynamic role to fill these gaps by undertaking the following activities:
To act as an intermediary for SMEs or to play the role of a buyer/exporter
Function as a coordinator between the cultivators, manufacturers, service providers, indirect exporters and overseas buyers
Provide storage facilities, cold rooms, bulk transport vehicles/facilities
Improve SMEs understanding of the export process and international markets
Spot suitable market opportunities, potential and trends
Design cohesive marketing strategies based on the unique strengths of their products adapted to target markets
Brand, promote and prepare for sales of their products
Meet with potential buyers , participating at exhibitions, B2B meetings and creating the way to transact business
Optimise supply chains and logistics;
Improve value addition
Are aided in fulfilling the requirements for appropriate quality standards and related certifications
Decide on suitable packaging solutions
Deploy information and communication technology and e-solutions to improve overall performance
Overall linkages in logistics, with shipping and forwarding companies


How Government can encourage a two-pronged strategy
Main strategy

By encouraging private sector entrepreneurs to set up export houses (companies) by offering the following facilities:
Grant concessionary loans to potential investors that are similar to what has been offered to SMEs with long grace periods to set up export houses.
Providing credit guarantees to borrow to install facilities such as regional offices, cold rooms, warehouses, purchase transport vehicles, reefer/cold trucks and localised collection centres.
By providing underutilised Government-owned building facilities in outstations, on free of rent basis or by charging nominal rentals. These facilities to be located in areas where agriculture, fisheries industry and other export manufacturing and services are active.
Grant tax holidays for periods over five years as securing export markets, product adaptations and eventual reaching exports volumes to become sustainable take a long period. In some countries such as Japan it takes about two years to enter markets and conclude sales.
Continuously support the participation through EDB concessions at overseas exhibitions and attending B2B meetings for at least for three consecutive years


Alternate strategy

The ministry in charge of the SME sector to set up a SME Exporter Support and Development Centre parallel to the National Small Industries Corporation of India (NSIC) that provides the following services to SMEs in India around the globe, every year.
Exhibition/trade fairs and buyer seller meets: The products of the small scale sector are displayed in specified trade fairs/exhibitions free of charge. Inquiries, specifications and samples received directly or through its specified indenting agents are passed on to the concerned small scale units for development and final offer. NSIC assists units to do costing and pricing for international markets and also assists them by providing technical information.
Absorption of marketing overheads and export promotion: NSIC also assists the small scale sector by providing assistance in negotiations with the overseas buyers by sending samples and for subsequent correspondence for procuring export orders at its cost.
Raw material assistance program: The export orders received by the corporation are passed over to the concerned associate units for shipment. For such orders NSIC also provides raw material assistance at concessional rates of interest as notified by Reserve Bank of India within specified norms and conditions of the corporation.
Assistance under leasing for technology upgradation: Small scale units which require technology upgradation for executing export orders are considered on priority by NSIC for providing necessary machines, etc. under its leasing scheme.
Preshipment advances: Also provides up to 80% of the invoice value on proof of despatch, as pre shipment advance at Reserve Bank of India notified rate of interest.
Assistance for shipping: Assists small scale units in making shipments and assists them to prepare all related/shipping documents.
Export incentives: All export benefits are claimed and passed onto the export units without any deduction or else NSIC gives the option to units claim the benefits themselves.
Export documentation: All export documentation with respect to shipping, claiming incentives, negotiations of documents and post shipment activities are done entirely by NSIC and the unit need not register itself with other export related agencies.
Assistance for project export: Also exports small industrial projects with emphasis on relevant technology to developing countries. Project formulation is carried out in-house by NSIC and plant machinery is supplied from quality manufacturers after due inspection.
To fast-track this objective, in view of the current role of the Export Development Board, and to avoid conflicts and overlapping of responsibilities, the main strategy will prove to be more effective as it will be a private sector, profit-driven initiative.
---
(The writer is a Member – CMA Sri Lanka COVID-19 SME Development Committee and Managing Partner, Strategic Management Alliance.)
---