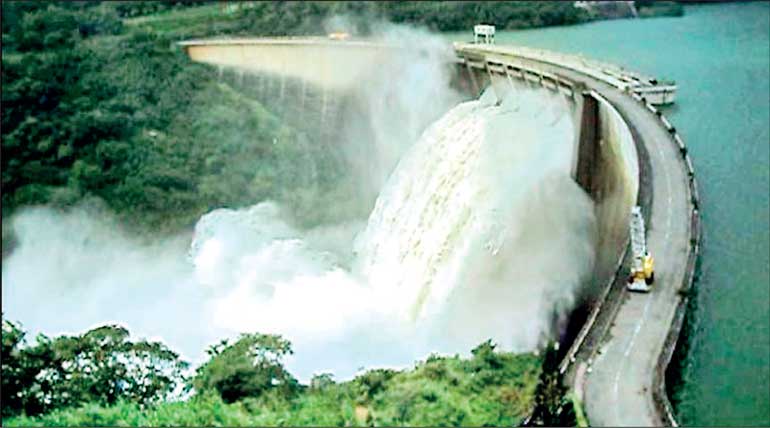 Our situation is not a failure of the presidency; it is the fault of successive presidents not using the power of the presidency to fix the most challenging problem we face today – energy security
---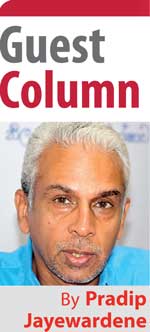 There is no shortage of explanations for our economic crisis however energy or the lack of it is the main cause of our current crisis. For decades we have spent our hard-earned dollars buying furnace oil, petroleum, diesel, coal, and other fuels. Almost all income from our Middle East workers and some of our revenue from our exports have gone to purchase oil-based energy products leaving very little for development. This was not seen as a problem because borrowing in international markets was easy with our excellent credit record, and our governments have been on a borrowing spree for decades.

Today's petrol, diesel, kerosene, gas queues and power cuts should prove to any intelligent person that the real problem is energy and not a shortage of dollars. Mismanagement of finances and corruption are contributory factors, but we will still not have energy security even if we fix these. How do we then overcome this fundamental problem?
What is energy security?
Anyone who lived through the '70s will remember that we had a similar crisis with food. Due to the anti-private enterprise, socialistic policies of the Sirimavo Bandaranaike governments in the '60s and '70s, we had a serious food crisis in the '70s. Shortages, rationing, food queues, lack of milk powder, sugar, bread were common. Then too, we blamed the shortage of dollars as we do today. There was a severe restriction on dollars, even for education and travel.

This food crisis was overcome by the liberalisation of the economy, which started in 1977, of which President J.R. Jayewardene was the architect. However, what is little understood is that President J.R. Jayewardene also fast-tracked the massive Mahaweli Development Project to give us food security. The Mahaweli project made Sri Lanka self-sufficient in rice and provided water for many other crops. Since then, we have never had to worry about running out of dollars to buy food. The Mahaweli also contributed significantly to our energy security, and if not for Mahaweli hydropower, we would be experiencing much more severe power cuts today.

Unfortunately, since then, no government has taken up the issue of energy security seriously. Many of our governments have added to the problem by investing in more fossil fuel consuming energy plants. In addition to requiring vast sums of dollars every year, these products are also highly susceptible to global market conditions as we are experiencing now. We have only played lip service to developing renewable energy projects.

To achieve energy security, we need commitment at the highest level to generate a major portion of our energy from renewable sources. Just as JR did in the '80s, the President needs to be involved in directing the program, creating new laws, deregulating the existing industry and creating the environment for the massive investment required. In the case of the Mahaweli, President JR's involvement in accelerating the 30-year project was the key to its success. He telescoped a 30-year project to six, obtained World Bank support, spoke directly to leaders of friendly nations seeking their assistance, directed the drafting of new laws and handpicked the most capable man in his team for the job, Gamini Dissanayake as the Minister of the new Mahaweli Development Ministry.

He overlooked the project at every stage and was there to overcome many of the obstacles that came up during the contracting and implementation stages. Many, including the World Bank and his own Finance Minister, Ronnie De Mel, thought the project was too large for Sri Lanka to bear. His conviction and commitment succeeded; a 30-year project was completed in six years, giving us food security that we enjoy even today.

Our current energy crisis has led to an economic crisis, which has created doubt in governance itself. The campaign to remove the President and all 225 members of Parliament is reasonable. Their lack of action has created a crisis that affects every family in Sri Lanka. However, a push for a 21st Amendment that removes the President's executive power is not justified and is a surreptitious attempt to ride on the campaign of the protestors. Dismantling the executive presidency will make solving our energy crisis even more difficult. Imagine implementing large scale wind and solar projects around the island when de facto federalism takes hold of our provinces with the removal of the President's authority.

Just as in the implementation of the Mahaweli project, it is the strength of the executive presidency and the stability it gives that will allow the Government to take the difficult decisions to give us energy security. New laws, deregulation of the energy sector, allowing market forces to work, removal of subsidies, retrenchment of excess staff, deconstructing existing cartels and bringing in massive investment are some of what need to be done.

As JRJ said when first proposing the executive presidential system, "Not subject to the whims and fancies of an elected legislature; not afraid to take the correct but unpopular decisions because of fear of censure from his parliamentary party" is what we require. No prime minister who is dependent on his parliamentary majority will be able to achieve this.

The powerful energy cartels, will never allow a prime minister who is dependent on his parliamentary majority to deregulate and liberalise their industry. We need the strength and the independence of the executive presidency to overcome this crisis. Our situation is not a failure of the presidency; it is the fault of successive presidents not using the power of the presidency to fix the most challenging problem we face today – energy security.
---
(The writer is a pioneer solar energy entrepreneur who initiated the successful rooftop solar program. He was also former Consul General of Sri Lanka in Germany and now a member of the Colombo Municipal Council.)