At a time when people are being urged to maintain social distance to prevent transmission of COVID-19 and elections have been announced, it is natural to think of electronic voting from remote locations as a solution.
Many reasons exist for modernising the way votes are cast, including the enfranchisement of our expatriate workers and the speeding up of the counting of votes. But what is most attractive at this time is the possibility of eliminating the need for people to congregate and thereby increase the risk of disease propagation.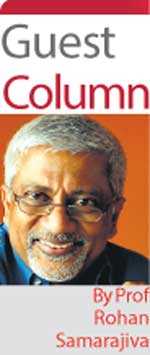 Electronic voting machines versus electronic voting

Most prominently, India, which conducts the world's largest election, has used electronic voting machines (EVMs) over multiple elections. EVMs automate a single component of the voting process. Voters would still have to come to designated locations and have their eligibility to vote and their identities established in conventional ways.

EVMs can be designed to allow persons with disabilities to exercise their right to vote. They can reduce errors in tabulation and speed up the release of results, but they do not eliminate the need for people to congregate. They are also not a solution to the problem of allowing expatriate workers

to vote.

Properly validated EVMs are all that are required for this particular solution. There is no requirement even for data connectivity. The EVM can store the votes and can transmit them when connectivity is available. The concern is about whether the EVMs have been manipulated and whether there is an audit trail in case questions are raised at a later time.

There are solutions to the identified problems. But given the tendency of our political actors to raise questions about jilmart for no reason other than unhappiness with the outcome, it is best that EVMs be approached with caution with primacy being given to

trust issues.
Voting from remote locations

Electronic voting, also described as internet voting, is a more radical solution in that it changes many elements of the voting process. Here, the need to bring voters to specific locations during specific time periods is reduced and possibly eliminated. Within a defined time period (which can be much longer than the usual few hours), persons can cast their votes from wherever they are, including from foreign countries.

The verification of eligibility and identity will no longer be done by the examination of identity cards, the reading aloud of names, the checking of lists by observers and so on. The voter will be in a distant location not under observation by any official. There would have to be fool-proof technological methods to verify eligibility and identity.

There is a country that conducts elections using electronic voting: Estonia. I have met Estonian citizens who have voted in national elections while they were travelling in foreign lands. Electronic voting depends on two preconditions: the existence of advanced digital identity authentication systems and the ability to connect to the election system using the Internet. Estonia, one of the most advanced nations in terms of ICTs, satisfies both criteria.

Over the years, the number of persons voting remotely in Estonia increased to the highest proportion: 44% in 2019. That means that even with the remote voting option available, more than half the voters chose to go a polling booth to exercise the franchise. Electronic voting will not easily displace conventional voting. It is wrong to think that electronic voting is a quick fix to the problem of conducting an election amid a global pandemic.
An incremental approach

But we do need to work on technological solutions to the problems faced by Sri Lankan citizens temporarily resident in foreign countries and by those within Sri Lanka who are living or working in locations other than where they are registered to vote. Trust is of paramount value. Therefore, it would be best to start small and gradually expand.

The most logical starting point is voting for the workers registered with the Sri Lanka Bureau of Foreign Employment. They are legally required to be registered.

When they register, it would be possible to issue a smart card that is capable of authenticating identity in a manner like in Estonia.

Remote internet-based voting is the only fair and comprehensive solution for citizens living in foreign countries. Putting polling booths in Sri Lankan embassies is not a feasible solution, because the distances voters would have to travel to cast their vote would be enormous in many cases.

For example, the embassy in Saudi Arabia is in Riyadh. It would take over eight hours of driving to get there from Jeddah, for example. And Saudi law does not mandate granting of leave to vote in foreign elections.

Once remote voting using electronic means has been tried out successfully, the solution can be extended to those in government who now use postal voting, and then to private-sector employees who now have to take time off to vote and so on.

If the internecine squabbling among Government entities that has so far stymied efforts to introduce identification and authentication services for citizens can be brought under control, the process can be fast-tracked so that all citizens can exercise the right to vote at times and from places of their choosing. But none of this will help with holding an election in April 2020.