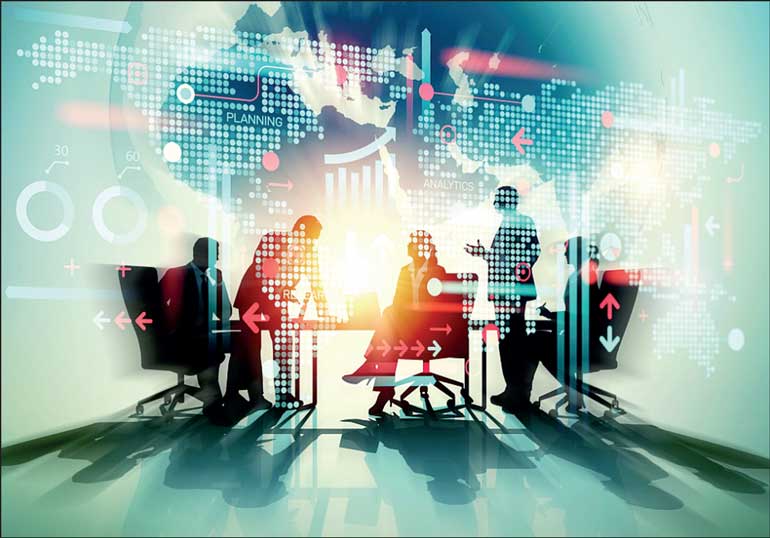 Companies that have strong technology capability in their existing core business with visionary leadership will be bold and move faster
---

Digital acceleration was one of the positive outcomes of the COVID 19 pandemic. The pharmaceutical industry in particular leveraged this opportunity to shed its image of being a laggard and launched multiple initiatives ranging from virtual channels of customer engagement, innovative apps to provide just in time information to healthcare professionals and leveraging social media for social listening and gathering insights. Healthcare professionals evolved their approach as well by adopting telemedicine and last mile home delivery of medicines. With the country opening up and things getting back to normal, there is a real risk of the industry springing back to the old ways of working.

The high mortality rate of digital-led initiatives across companies is quite concerning with many studies pegging the failure rate to be upwards of 70%. There are multiple reasons why organisations lose their plot when it comes to digital. Frequently the causes are internal rather than external or ecosystem related. These could range from lack of a clear strategy, not being purposeful about building digital capabilities and also driving the mindset within the organisation for adopting digital as a way of working.

To truly get value out of digital, you need to drive cultural transformation which includes how you run the company, how you make financial plan decisions, how you acquire and retain top talents to drive top to bottom transformation.
Take out the optionality
Part of the reason, we leapfrogged in the last couple of years was the lack of any other option. This should act as a proxy for how organisations think about sustaining and driving digital initiatives going forward. Most businesses have a large physical element in the business model that brings in the bulk of the revenues and leaders cannot just abandon the cash cow and pivot the organisation into the digital world. This is where the leaders' narrative around digital being a part of the mix and not a stand-alone trend becomes critical.
Drive a sense of urgency
If your competition is running, and it is a 100-meter race, you better run, or you lose. We live in an "all-encompassing" market ecosystem, so few companies determine their pace of change. You have to keep going or risk losing a competitive advantage. In our market scenario, not only does the first move advantage provide a significant return, but the winner also ends up taking it all. Leaders can drive urgency by embedding digital as a way of working and not just as surface level automations to make things faster. Driving digital is a transformational journey. In the medium run, we need to hold a middle ground in terms of physical and digital customer engagement with very customised go-to-market approach with existing sales force.
Digital is too important to be left to the IT department
It should be the agenda of the leadership team to drive this shift and not just the technology teams or specially carved out digital teams. Otherwise, you will see digital being endorses in the boardrooms and being thrashed in the market. The measurement of ROI on digital initiatives also needs patience and it takes time to engage in a mature ROI conversation which has to be backed by assumptions and data.
Don't fall for the comparison trap
Comparison between digital and physical are futile. If you build an experience for digital from scratch, it works. If it's a copy of an in-person experience being translated to digital, it will fail. Driving digital transformation takes thoughtful design, planning and execution. It is important to watch out that quantity is not prioritised over quality; whether it's with digital or face to face customer interaction, too much of communication is not going to help, what's going to help is the relevance and quality.
Building capability of leadership teams
This involves moving beyond just training leaders on tools and platforms. They need to be trained to articulate their point of view clearly around digital. Leaders must also be exposed to successful digital transformation experiences from other industries. Most importantly, when leaders add to the problem by derailing the agenda, they need to be called out and coached.
In summary
What companies are trying to achieve with digital initiatives has changed dramatically. It has gone from a tool to drive efficiency and operational excellence to a source of competitive advantage. Companies that have strong technology capability in their existing core business with visionary leadership will be bold and move faster. It is important to retain the enterprise perspective that digital transformation is an end-to-end business model transformation, including go-to market capability, supply chain and culture.
---
(Sunder Ramachandran is the Country Head and Manoj Jayawardena is Head of Finance at GSK Pharmaceuticals Ltd. Sri Lanka.)
---