The blame cannot be on China, although the disease was first officially discovered in Wuhan
Sri Lanka has gained international respect and recognition in handling COVID-19. Under President Gotabaya Rajapaksa's leadership and the support of medical staff and armed forces, Sri Lanka has contained the spread and reduced the human toll. As for the economic impact all 212 nations afflicted with COVID-19 have varying degrees of economic outcomes.

The last 30 days saw several nations, social media and news channels blaming China for the disease and politicising the pandemic. Some leaders and individual organisations have gone to the extent of seeking compensation for the economic loss due to the lockdown and the cost of medical treatment.

All this has caused stigmatisation of the victims and the Chinese people. World leaders must fight the war against COVID-19 and not create a war on disinformation. As of writing; over 240,000 have succumbed to the disease globally and over three million infected. Can all this be China's fault?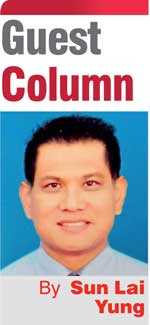 World Health Organization President Dr. Tedros Adhanom has repeatedly warned the global community as early as February 2020 that COVID-19 is a pandemic and for nations to take the necessary precautions.

Dr. Adhanon has also mentioned that the disease is not created in a biological warfare laboratory as claimed by certain World leaders and social media. Even the US Intelligence agencies have discounted such claims.

Dr. Adhanom has also stated in his briefings that 27 international professionals from USA, UK, S. Korea, Japan, Singapore, France and Germany toured several Chinese provinces to study the impact of the disease in February.

The blame cannot be on China, although the disease was first officially discovered in Wuhan. He further states; that China has been a responsible global citizen. China has shared relevant experience with WHO and the global community.

On 29 April the Chinese Embassy in Sri Lanka has arranged to provide 30,000 test kits, 30,000 PPE, 30,000 N 95 masks, 30,000 protection gowns and 600,000 surgical masks. Besides the Chinese Government, many Chinese companies in Sri Lanka and Jack Ma of Alibaba have donated large consignments of medical equipment and gear to the Government of Sri Lanka to fight and safeguard the citizens of Sri Lanka.

On 28 April, Chinese Vice Minister Le YuCheng had an exclusive interview with NBC's Janis Mackey Frayer; in this nationalised TV interview Vice Minister Le YuCheng said that during the early stages, a WHO-led fact-finding mission comprising medical experts was sent to China that included two US medical experts who travelled to Beijing, Guangzhou, Sichuan and Hubei. Vice Minister Le YuCheng says the Chinese people suffered a lot and China has been open, transparent and responsible to fight this disease.

The Sri Lanka-China Trade and Investment Council believes Sri Lanka can benefit from China's experience and China will assist Sri Lanka to bring economic revival through Chinese assistance. China and Sri Lanka has cherished over a thousand years of friendly relationship.

China has been a friend during hard times and came to Sri Lanka's assistance in the 1950s with the Rubber Rice Pact, helped the Government during Sri Lanka's civil conflict, post war development and reconstruction. Today China is a powerful nation and has the benevolent ability to assist Sri Lanka in agriculture technology, manufacturing and in many areas to develop Sri Lanka to become a higher middle income nation within the next three years.

Sri Lanka must attract leading Chinese companies to establish in a Chinese export zone in Sri Lanka, where quality tools, machinery, motor spares, electric vehicles, solar energy and materials to the garment industries will be manufactured. This will give technology transfer and job creation. Now as never before Sri Lanka needs an export-led economy and not an import-dependent economy.
(The writer is the President of the Sri Lanka-China Trade and Investment Council. He has a Master's Degree in Economics from Northeastern University. Boston. He is currently employed in a global consultancy firm as Head of China Investment Desk. He can be contacted at [email protected] slctic.com.)