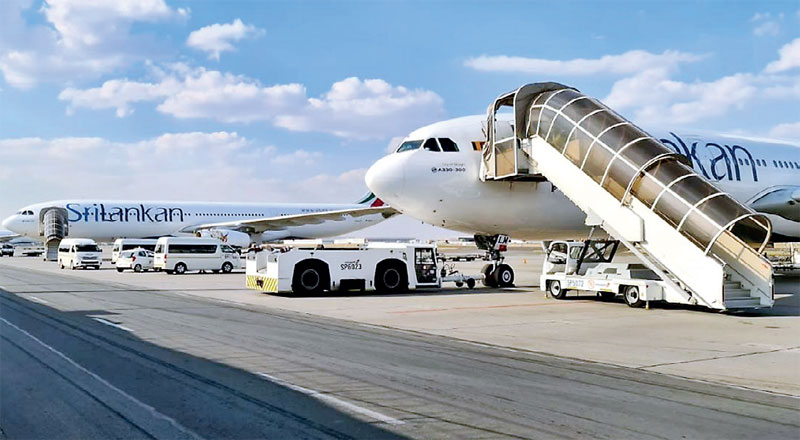 Since 1947, the Government of Sri Lanka has proved its inability to run an airline on a profitable and efficient basis
---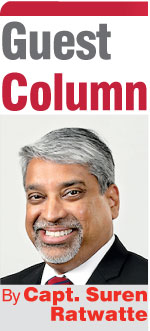 Like many provocative questions, this one should be more specific. A more perceptive query would be: "Does a country need a state-owned national airline?"

The simple answer is a resounding "No". Nowadays many countries no longer have state-owned flag-carriers. That trend all but died out sometime in the 1980s, when British Airways (once Imperial Airways, later BOAC) was successfully privatised under Margaret Thatcher's free-market regime.

The USA, the world's biggest aviation market, in keeping with its economic philosophy, has never had a state-owned airline. Pan American Airways, founded by the legendary Juan Trippe, and Trans World Airlines (TWA), owned by Howard Hughes, were the primary international airlines based in the USA, but neither was ever state-owned. The USA's mega airlines, American, United and Delta, are primarily domestic carriers. Between them they absorbed both Pan Am and TWA several years ago and continue to be privately-owned. Other well-known airlines such as Qantas (of Australia), Japan Airlines, Air Canada, and Lufthansa (Germany) were also privatised many years ago.

Ironically, many of the airlines that were not privatised have continued to bleed money for years, proving to be a burden to their country's taxpayers. Alitalia (Italy) is a case in point, as are South African Airways, Thai, Garuda Indonesia, Malaysia Airlines, etc. Only a small handful of carriers have been majority state-owned while remaining profitable. These are usually in countries with a tradition of good management and are free of political interference.

Singapore is the perfect example of this exception. Flag-carrier Singapore Airlines has long been one of the world's most admired (and profitable) carriers, but its one-time partner Malaysia Airlines, formerly known as Malaysian Airways (from 1965 to 1972 the two were one entity, named Malaysia-Singapore Airlines), has been a basket case for many years.


Are there countries without a flag-carrier?

The answer is yes. One is Greece (population 10 million; GDP $ 339 billion) – largely an island nation heavily dependent on tourism, comparing favourably with Sri Lanka (22 million; GDP $ 306 billion). The former Greek national carrier Olympic Airlines (originally Olympic Airways), once owned by shipping magnate Aristotle Onassis, was a successful company. Onassis sold the airline to the state after the death of his son Alexander in the crash of an amphibious airplane in 1973. Olympic then went into a spiral of mismanagement and debt which persisted for decades despite significant capital injections. Finally, in the aftermath of the 2008 global financial crisis, the airline ceased operations in September 2009.

Possibly the largest country without a national airline is Brazil. This vast nation, the fifth largest country in the world and home to more than 210 million people, not only has a GDP in excess of a trillion USD but also a burgeoning aviation industry. Brazil's first airline, Varig, founded in 1927, was for many years the country's only international flag-carrier. After many decades of losses and attempts at reorganisation, Varig finally ceased operating in 2009.

Nigeria, home to more than 211 million people and with a GDP of $ 1 trillion, is Africa's largest economy by far. Its flag-carrier Nigeria Airways was founded in 1958, and ran successfully for some time, with a significant network and a large fleet. Corruption and mismanagement soon took over though, and losses mounted. After a spate of accidents, and saddled with a crushing debt burden, the airline was shut down in 2003.

Cyprus Airways is another small island nation (population 1.2 million, GDP $ 38 billion) that no longer has a flag-carrier. State-owned Cyprus Airways, once a successful airline, closed in 2015. Despite this, air connectivity to the island increased in 2016 as other companies added services, and tourist arrivals were not affected.


Markets tend to fill a void

Sri Lanka enjoys a geographically strategic location. As far as aviation goes through, this has proved to be more of a hindrance than an asset. India is home to some of the region's most successful Low Cost Carriers (LCCs) with IndiGo (274 aircraft in service, 500+ on order) dominating the market, and SpiceJet (102 aircraft with 200+ orders) vying for market share.

Air India, which will be privatised at the end of the year after decades of losses under state ownership, has a fleet exceeding 140 aircraft and will probably announce a huge order for more, once the transition to Tata's ownership is completed. Go First (founded as Go Air in 2005) is a smaller LCC owned by the Wadia Group, with big ambitions. Currently Go has a fleet of 51 aircraft and orders for another 93. Air Asia India and Vistara (both part of the Tata Group) are joined by a start-up Akasa Air, making the sub-continent's skies rather crowded.

Outside the immediate region, to the west are the Gulf carriers, with Emirates and Qatar Airways alone capable of dominating the market. Etihad Airways, Gulf Air, Oman Air, Kuwait Airways and Saudia, all with deep-pocketed states behind them, will provide sufficient spill-over capacity. To the east are Singapore Airlines, Cathay Pacific and mainland China's 'Big Three', all with enormous fleets, excellent service and globe-spanning networks.

There is no shortage of capacity in the region, and with so many rival airlines vying for market share, even the danger of a sudden price escalation on travel to Sri Lanka is unlikely.

Since 1947, the Government of Sri Lanka has proved its inability to run an airline on a profitable and efficient basis. Once, there may have been a case for a state-subsidised carrier to ensure connectivity. But this is no longer a valid argument for squandering taxpayer funds at this perilous juncture in our nation's history. Perhaps now is the time to allow the 'invisible hand of the marketplace' free rein in Lanka's skies?