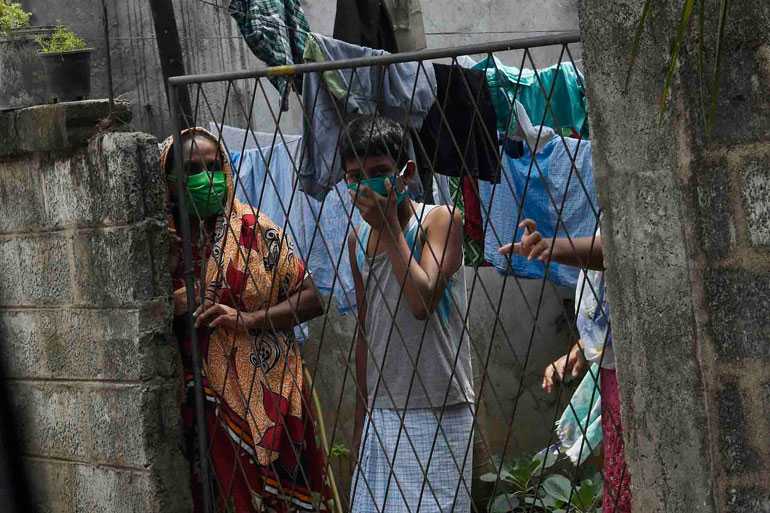 Racist narratives contribute to hatred, and hatred has disastrous consequences. Sri Lanka has undergone numerous, bitter episodes of violence in the recent past, including the violence that followed the Easter Sunday attacks in 2019, in Ampara and Kandy in 2018, Galle in 2017 and Aluthgama in 2014. Having suffered in the past due to racism and racial violence, we cannot continue on this dangerous path. Hatred and disinformation are damaging our collective future – Pic by Shehan Gunasekara
---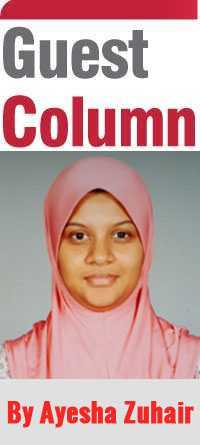 Appearing on a widely - watched televised discussion on 10 April, Public Health Inspectors' (PHI) Union of Sri Lanka Chairman Upul Rohana made a grossly inaccurate and deliberately misleading statement: "If not for the last three patients," he claimed, "Sri Lankans could have celebrated Avurudu this year too as we do every year".
In short, because of three COVID-19 patients, all Sri Lankans are unable to celebrate Avurudu this year! Prompted – or rather provoked – by the host to name the localities, the PHI cited Naththandiya (Puttalam District), Akurana (Kandy District) and Beruwala (Kalutara District), and confidently maintained that if not for these three individuals, Sri Lanka would be a happy place today.
The insinuation was clear. Sri Lankans suffering from the novel coronavirus was easily attributable to three persons from Muslim-majority areas, in other words, to Muslims. It was a message that would have been picked up only too easily by all those watching the program, and already conditioned by powerful sections of the media to think that Muslims are primarily responsible for the spread of COVID-19 in the country. There was no mention of where the deadly virus originated or how the virus entered Sri Lanka. The returnees from Italy and South Korea who went into hiding were rightly spared any derision and all but wrongly forgotten.
The stupefying claim of the chief of the country's Public Health Inspectors was a terrible blow to the PHIs and other health officials who are courageously rendering a yeoman service with to the virus afflicted patients since the first Sri Lankan patient was diagnosed on 10 March. It gives credence to the regrettable rumours among minorities that some of the officials are indeed hostile to patients from their communities. Union leaders without stoking hatred at this critical time should have requested the government to reward the stressed frontline health workers, to contain the virus, by paying twice what the government had decided to pay police personnel.
The patients' database of Sri Lanka's COVID19 tracker (https://covidsl.com/) shows that four COVID19 confirmed cases were reported on 8 April including two from Mudduwa (Ratnapura District) and one from Akkaraipattu (Ampara District). The location of the day's fourth confirmed case is not specified in this database. On 9 April, one detection was reported, that of a female patient from Beruwala. A single glance at this database is sufficient to rubbish the PHI's claims as false, misleading and utterly irresponsible.
The Police has warned that legal action will be taken against those spreading misinformation on COVID19. What are the chances that corrective action will be taken against this officer for spreading disinformation, and in effect damaging our national and collective interests, at such a critical time in our country's history? What are the chances that any of those in positions of power who violate the law will be held accountable? Don't they bear greater responsibility than ordinary citizens?
The PHI's claims which was widely discussed on social media as well, represents a flagrant violation of the guidelines issued by the Ministry of Health and Indigenous Medical Services on April 2nd, 2020 for COVID-19 reporting ( http://www.ft.lk/news/Health-Ministry-issues-guidelines-on-COVID-19-reporting/56-698459). The first guideline, of the eight, is to "only report verified and accurate information on COVID-19". Another guideline is that the race or religion of patients or those who die from the disease should not be reported. It calls on the fourth estate to report on COVID-19 "in a positive manner so as to build cooperation and support among people in dealing with the disease," and not in "in a manner that causes hatred among people".
The Health Ministry also warned that if these guidelines are ignored, it could lead to a dangerous situation where patients would fear to come forward fearing stigmatisation. The World Health Organization (WHO) has also urged countries to refrain from profiling COVID19 cases along religious lines. "This does not help. Having COVID-19 is not anybody's fault. Every case is a victim. It is very important that we do not profile the cases on the basis of racial, religious and ethnic lines," Dr. Mike Ryan, WHO Emergency Programme Director emphasised on April 6th. Unfortunately sections of the island's media do not give coverage to such views.
On the one hand the health authorities, supported by the media, have been urging people to reach out and seek treatment at an early stage without hiding symptoms, and refrain from shaming those who have contracted COVID-19. On the other hand, they jointly vilify COVID-19 patients. When there is victim shaming, is it reasonable to expect others to come forward? How does it inspire confidence in the public health system? Could COVID-19 be successfully eliminated when health authorities themselves dehumanise the unfortunate victims of this virus, as if they willingly contracted it; even if any of them had been neglectful?
When racist groups have taken advantage of people's fears to further demonise Muslims through disinformation, the PHI Union's chief too thought it fit to join the anti-Muslim propaganda bandwagon and add fuel to fire, thus tainting what has largely been a highly commendable response to the COVID-19 crisis from the Sri Lankan health and other authorities.
In Scotland, the Chief Medical Officer Dr. Catherine Calderwood resigned following revelations that she had made two trips to her second home during the coronavirus lockdown, practising the opposite of what she had preached, and later apologised unreservedly for her actions. Can we ever expect such standards from our public servants?
Racist narratives contribute to hatred, and hatred has disastrous consequences. Sri Lanka has undergone numerous, bitter episodes of violence in the recent past, including the violence that followed the Easter Sunday attacks in 2019, in Ampara and Kandy in 2018, Galle in 2017 and Aluthgama in 2014. Having suffered in the past due to racism and racial violence, we cannot continue on this dangerous path. Hatred and disinformation are damaging our collective future.
Several Muslim organisations lodged a written complaint on 11 April to the Acting Inspector General of Police asking for an investigation into the continued hate campaign against Muslims. They had forwarded an anonymous voice recording currently in public circulation, in which the speaker alleges that Muslims are wilfully spreading COVID-19 and makes a racist appeal to listeners to boycott Muslim-owned businesses. They have argued that the content of the said audio amount to offences under the International Covenant on Civil and Political Rights (ICCPR) as well as other laws.
Sri Lanka now has to grapple with the colossal economic fall-out from the novel coronavirus induced catastrophe, though the numbers are, thankfully as yet, much less than many other countries. We are faced with wide-ranging and unprecedented challenges on many fronts. This is a time for courage and a time for compassion. This is a time to heal, not a time to ostracise. Reason, sanity and science must prevail. Can we seize this moment to break free from past prejudices and create an inclusive society?
Or will this be yet another missed opportunity for Sri Lanka?