Archbishop of Colombo Malcolm Cardinal Ranjith defusing the situation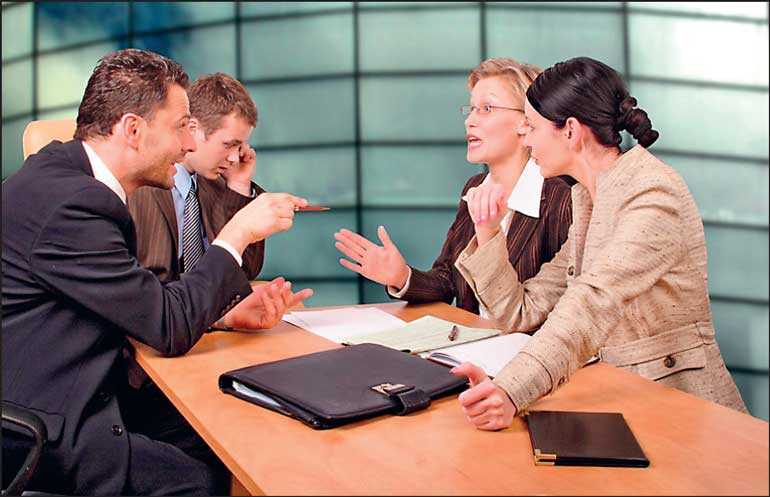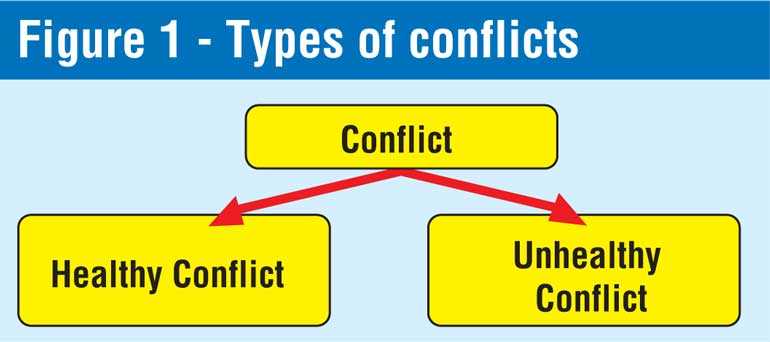 ---
A conflict was reported from near St. Sebastian Church in Katuwapitiya subsequent to damaging a religious statue on the road to the church.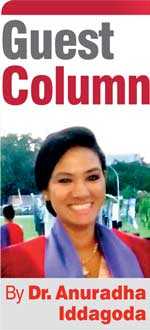 The Archbishop of Colombo Malcolm Cardinal Ranjith requested that the crowd that had gathered at the church act with patience as they had done previously. The Cardinal was able to avert a major conflict that would have negatively affected religious and ethnic co-existence in Sri Lanka.

The moment we hear the word 'conflict' what comes to our mind is fights, arguments, damage to property, a tarnished image, etc. With this in mind let's take a look at what researchers and writers have said about conflict. According to Nelson and Quick (1997), conflict is any situation in which incompatible goals, attitudes, emotions or behaviours lead to disagreement between two or more parties. A Sri Lankan researcher Opatha (2015) noted that conflict is an open and obvious phenomenon arising from an unfulfilled or disregarded need.

We all experience conflicts in our organisations, at least an argument between two disagreeing parties. The next question is "Are all conflicts unhealthy to the organisation?" the answer to which is "NO". All conflicts are not unhealthy; there are healthy conflicts as well. Refer to Figure 1.

The disagreement between relevant parties that do not support organisational improvement or organisational performance can be described as an unhealthy conflict. The reason is that unhealthy conflicts divert the energy of the relevant parties from the organisation's goals, waste organisational resources, reduce team spirit and encourage aggressive behaviour.

On the other hand, healthy conflicts lead to innovative, creative and novel ideas that foster new solutions to existing problems. The ultimate result may be promoting change in the organisation.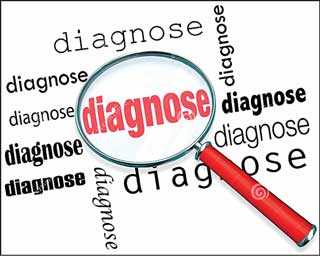 Then, the next question that arises is "How can we identify the nature of a conflict; whether it is healthy or unhealthy?" Two researchers, Nelson and Quick, in 1997 raised some useful questions in order to diagnose the nature of conflict:

Are the parties approaching the conflict from a hostile standpoint?

Is the outcome likely to be a negative one for the organisation?

Do the potential losses to the parties exceed any potential gains?

Does it create a negative climate?

Does it waste resources such as time and money?

Does it seriously hurt one of the parties involved?

The moment you diagnose an unhealthy conflict in your organisation, as a leader you should first act as Cardinal Malcolm Ranjith did. Prevent your team members or subordinates from indulging in the 'emotional aspects' of the conflict. One solution is 'patience'. The reason is that, as Opatha and Teong (2014) stated, patience involves tolerating a situation, thing or person that is difficult or unpleasant, without complaining and being disappointed.

The writer is a researcher in Human Resources and a lecturer. She holds a PhD in University of Sri Jayewardenepura Sri Lanka. She also completed a MBA in Human Resource Management at the Postgraduate Institute of Management, University of Sri Jayewardenepura, Sri Lanka, Master of Information Technology (MIT) post graduate degree and the Bachelor of Information Technology (BIT) degree both of Charles Stuart University, Australia. Her current project is 'Employee Engagement'. She has been a guest researcher at the Department of Sociology and Work Science in the University of Gothenburg Sweden.