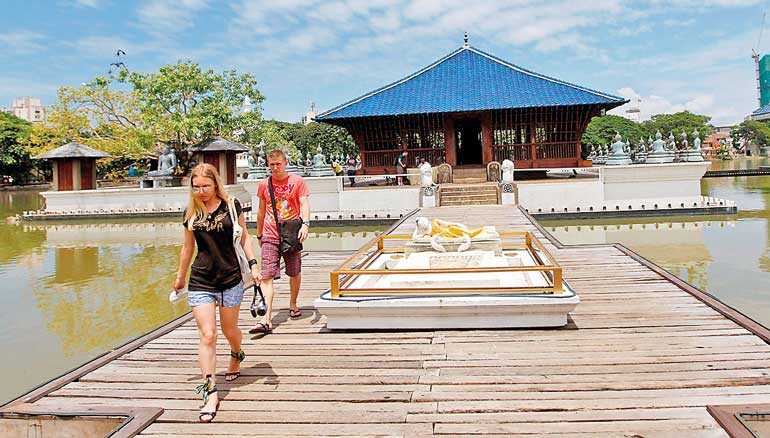 The delay in implementing the tourism public relations and digital marketing campaign in the 10 core markets is extremely concerning.

Before the attacks, when tourism was doing relatively well, not promoting the destination adequately resulted in an opportunity cost, although we grew organically.

However, the stakes are massively higher now.The delay in promoting consumer demand for Sri Lanka has far more severe ramifications now than before the attacks. Two million people uplifted through tourism, investing in their small businesses, will face destitution. The worst is yet to come as people start running out of cash that was made in the peak season before the attacks.


Looking at growing arrival figures now, from a low base in the off-season, is of little value as most of the money is made during the peak season from December to April. The decision-making process by travellers to come in the future is more important than relatively low numbers arriving now, largely thanks to discounting. We need to influence future decisions, to know what the appetite is for high season bookings in core markets, using digital tools, and make adjustments in our strategy to optimise that via digital marketing. If many potential guests decide that they are unsure of what is happening in Sri Lanka and delay their visit to next year, choosing to go to Cambodia, for example, this Christmas, that will wipe out tourism in this country.

The marketing campaign has faced incredible obstacles in government procurement despite the best efforts of the Promotion Bureau.These obstacles are now largely overcome and there is the expectation that the campaign willbe fully signed off in July and go live in September.

There is also now an appreciation at the PromotionBureau that; rather than only preaching to the converted by investing in supply chain promotion –roadshows, trade shows,etc., that the critical factor to rebuild is consumer promotion which can only be effectively done, given our limited budgets,by targeted digital marketing.Travel agents and tour operators are eager to sell Sri Lanka, having lost a significant part of their business, but if they don't get the emails and phone calls from customers; nervous to travel, there is little they can do.

The Sri Lanka Tourism Alliance has offered to work alongside the Promotion Bureau, sharing expertise in modern consumer marketing strategies and data. This offer has been well received by the Bureau.

The Alliance together with the Specialist Tour Operators Association in the UK, supported by the Promotion Bureau, is holding a Sri Lanka revival event at a prestigious venue in London on 16 July, with acceptances from over 100 key UK travel trade members, 25 travel media and local hoteliers. This private-sector driven event will include a panel session moderated by the Editor of the Travel Trade Gazette, the leading trade publication in the UK.

The writer is a member of the Sri Lanka Tourism Alliance and Managing Director, Resplendent Ceylon of Dilmah Group.