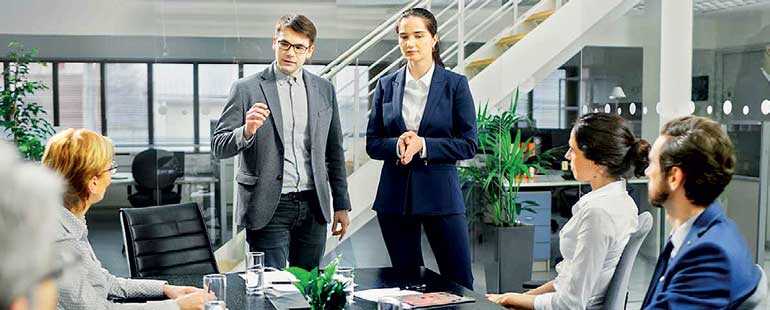 The bedrock of any business, especially one that is based thousands of miles away from its customers, is trust. Customers cannot actually see what we, as a product or service provider, are doing and being ethical is so important to building up credibility
---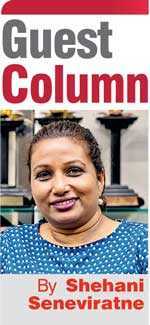 When launching a new product or service, a lot is said about the importance of going beyond geographical borders and targeting international markets to drive long-term success. While this isn't easy, the wave of digitisation, sped up by the necessities imposed upon the global economy in the face of the pandemic, has done a lot to smoothen this process. All of this makes procuring sales globally a lot more possible than it used to be.

Yet, something that if often overlooked is the importance of retaining your customers. Revenue from recurring customers is what will help you create a solid foundation for you to grow your business on. Despite this, many businesses focus mostly on acquiring new customers, which takes a lot of time, effort, and funds, with customer retention coming in as an afterthought.

Working with globally distributed teams over the past 15 years in the ICT landscape has shown me the benefits and importance of customer retention and building long-term relationships. In my current role, we primarily deal with Scandinavian software vendors (B2B) and with the current restrictions on travel, our engagements are 100% digital.

So, can customer satisfaction be achieved from 5,000 miles away? The answer to that is a resounding yes. The following are some tactics that I have seen play a key role in ensuring retention through customer satisfaction.


Continuous feedback

A study conducted by Microsoft showed that 77% of consumers say they favour brands that ask for and accept customer feedback. Deriving customer feedback in a systematic manner and most importantly, acting upon it proactively, is key to customer satisfaction. Setting aside some time to create a process to gather your customers' thoughts on your product or service will pay off tremendously.

A simple form or survey sent periodically is all it takes. It's also important not to overdo it – with our long-term partners, we conduct a customer satisfaction survey twice a year. After many years of doing this via an emailed form, we recently switched to a quick face-to-face video chat, which has sped up the process, creates a stronger relationship between ourselves and our overseas partner and helps us gather smaller yet vital details that may not get captured through a form. Taking corrective and preventive actions, making necessary improvements and most importantly, closing the feedback loop, is what is required.


Choose the right markets

Customer is king but so are your employees. Managing staff morale and retention while juggling a portfolio of diverse customers can make doing business challenging, especially when managing a larger operation. Especially when offering services, choosing the right markets to operate in can be a game changer. Working in selected geographies over a period, will allow you to understand your customer-base better, enabling your organisation to be able to offer a more value-added, high-end offering in the long-run, bringing about greater chances of customer delight.


Processes to achieve excellence

Predictability and high quality are cornerstones to delivery success. Well-established product engineering processes that have evolved over time contribute to achieving this quality and predictability.

Delivering in short iterations allows teams to make changes to the process between each iteration. This allows valuable lessons to be learnt on time and be implemented throughout the execution process.

Identifying and meeting standards that your product or service needs to adhere to in your target market creates further customer buy-in. While adhering to such international standards can take some effort, they are a stringent requirement in certain industries and even where they are not a must-have, such adherence only strengthens your offering and customer confidence and can set you apart from other competitors in the marketspace.


Create self-organising teams

I've worked with teams consisting of great talent for over 15 years in delivering over 150 products to customers globally. Yet, we are all still constantly learning. While every day is a new challenge, we have grown beyond firefighting, thanks to self-organising teams who step up and take on responsibility and leadership. Empowering your people to take on leadership roles despite what their designation may be, what we now call 'leaders without titles', by creating a workplace that creates opportunities for them to do so can reap many benefits, for the team as well as the organisation as a whole.

Always build your teams to be proactive, engaging and to become domain experts, so that they can take decisions with a deep understanding of the product or service. A team's direct engagement with customers goes a long way in this process and adds a great deal of value to long-term customer engagement. Customers in turn appreciate and are impressed by teams that can understand their domain and innovate and challenge, to deliver the best outcomes.


A foundation of ethics and trust

The bedrock of any business, especially one that is based thousands of miles away from its customers, is trust. Customers cannot actually see what we, as a product or service provider, are doing and being ethical is so important to building up credibility.

Working with global software vendors has resulted in millions of dollars' worth of intellectual property being accessible to us in Sri Lanka. Yet, thanks to the trust that we have built through strong ethics and longstanding partnerships, these global giants are able to place their faith in us.

A great place to work is where you can trust the management, trust your colleagues whom you work with and enjoy the work you do (Trust triangle). We add another dimension to it, which is the relationship of trust we have with our customers.

The strength of this foundation of trust has really come to the forefront in the past year, allowing us to continue 'business as usual' despite the uncertainties, restrictions on travel and other issues brought on by the pandemic.


It's all about constant improvement

The above points have been some of my learnings over the past years and are valid for a business of any size or maturity or stage in the product lifecycle. They can never be perfected! It's always a process of continuous learning and implementing lessons learnt in your operations to keep improving customer satisfaction and staying ahead of your competition in the global marketplace.
---
(Shehani Seneviratne has been an integral part of the 99x journey and currently plays the role of its COO. Her core competencies are in project/delivery management, product engineering, continuous process transformation, process consulting, and people and operations management. She is a Board Member of SLASSCOM, the local industry body for the IT/BPM sector, and is Board Lead for the SLASSCOM HR and Women Technopreneurs Forums. She is also a founding Board member of the Women's Chamber for Digital, Sri Lanka.​)
---