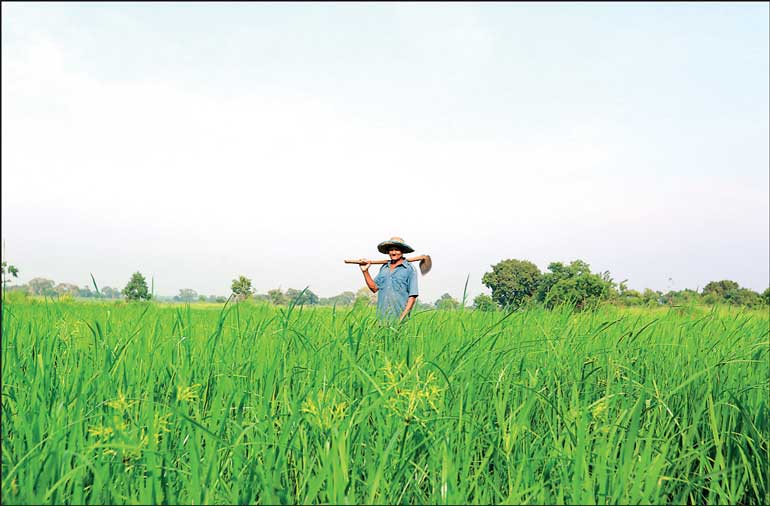 Food systems are vulnerable to climate change but also offer opportunities for adaptation, resilience-building, and sustainable development
---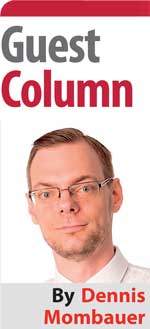 Climate change affects countries around the world, including Sri Lanka. As highlighted by the leading international science body for climate change, the IPCC, the scale of climatic changes is vast, and every fraction of a degree of temperature rise has huge implications. The Paris Agreement, which has been adopted by 197 countries, aims to limit global warming (as compared to pre-industrial temperatures) to well below 2 degrees Celsius, and ideally to 1.5 degrees. However, to achieve this target, urgent action on the global, regional, national, and local level is needed.

Already, climate-related events (such as floods, storms, droughts, or heat waves) and processes (such as sea level rise, soil degradation, and increasing pests and diseases) impact lives and livelihoods in Sri Lanka. Food systems, water resources, and the coastal sector are among the most vulnerable sectors, but climate change affects many other sectors as well, for example health, human settlements, infrastructure, ecosystems and biodiversity, forestry, tourism, industry, or SMEs.

Climate change not only causes direct losses and damages in these sectors but also exacerbates other risks and disasters, including the impacts of the COVID-19 pandemic. However, both climate change and COVID-19 present more than just challenges: they also open up a range of chances and opportunities for individuals, households, companies, and governments.
Sustainable and green development
Climate change raises pressure and incentives to transform economies and societies. Action can be taken on all levels to change production and consumption patterns and adopt more sustainable, climate- and nature-friendly systems, but it needs to be taken now.

Reducing environmental and climate footprints—that is, the use of natural resources such as water, but also the output of greenhouse gas emissions, air pollution, or waste—is crucial to mitigate climate change and offers other important benefits as well. If households, companies, and countries improve their energy and resource use efficiency, invest in renewable energy sources, and turn their production systems cleaner, leaner, and less wasteful, it will render them more competitive, more productive, and less reliant on scarce resources. In addition, sustainable and green development will improve human health and wellbeing, ensure long-term survivability, and keep natural ecosystems and their services intact.

The global challenge of climate change also provides opportunities for sustainable, green, nature-positive, and socially responsible entrepreneurship on the national or local level in Sri Lanka. This includes entrepreneurship and start-ups focusing on renewable energy and clean tech, but also a much larger spectrum including food system innovation, sustainable fashion, ecotourism, holistic waste management, digitisation, re- or upcycling, and green finance.
Adaptation and resilience
As outlined in recent publications such as the World Economic Forum's Global Risks Report 2021, climate-related risks, including the failure of climate action, are among the biggest threats to human survival and wellbeing worldwide. Climate risks are often complex, as they interact with other risks and vulnerabilities such as market risks or poverty and can affect large numbers of people at the same time.

Resilience is the ability to bounce back from shocks without losing everything. If a household, company, or country is climate-resilient, it can mobilise resources and recover from an unexpected event—a flood, a drought, the loss of a harvest—, for example through a budget reserve, a relief fund, an insurance scheme, or mutual cooperation. Through anticipatory planning, small investments (such as regular insurance premium payments) can prevent huge losses and make a significant difference. If resilience is strengthened, it can pay off not only against climate change but will be beneficial to deal with other shocks as well, including COVID-19 or market-related risks.

Science-based projections and probabilities for climatic changes are available for the years and decades to come. By investing in infrastructure, establishing risk management systems, and altering business practices now, companies and countries can adapt to these changes and position themselves to thrive under the anticipated new conditions. Adaptation measures can take many forms and incorporate ecosystems as well as social systems, ranging from more resistant infrastructure to better cultivation methods and nature-based solutions such as mangrove conservation or tree planting.
Building back better
Climate-related disasters continue to cause enormous losses and damages on a global scale, with the extreme weather events in 2021 alone causing hundreds of billions of USD in damages, not counting non-economic losses and impacts. With disasters like these becoming more frequent and intense, "building back better" could turn into a key principle. It recognises that the time following a disaster is an optimal period to make changes: to recover and reconstruct in a more resilient, sustainable way that will avoid a repeat of the same catastrophe in the future.

The "building back better" concept overlaps with adaptation and resilience-building but focuses on learning lessons from previous impacts to optimise the interventions taking place in the aftermath. This includes not only physical rebuilding but also adjustments to the enabling environment, such as policies, legal frameworks, guidelines, recovery packages, financial incentives, or subsidies, both within countries and through the international processes related to the UN Framework Convention on Climate Change.
Looking forward
Climate change represents an immense challenge, but it also provides chances and possibilities. With proper support and enabling environment, entrepreneurs and start-ups can capitalise on the need for climate action and the business opportunities it unlocks. The transition toward sustainability, climate-friendliness, and green growth allows for the reconfiguration of policies, business practices, and infrastructure to render societies and economies more resilient, better adapted, and able to build back better in case of disasters.
---
(The writer works as Director – Research and Knowledge Management at SLYCAN Trust, a non-profit think tank based in Sri Lanka. His work focuses on climate change, adaptation, resilience, ecosystem conservation, just transition, human mobility, and a range of related issues. He holds a Master's degree in Education from the University of Cologne, Germany and is a regular writer to several international and local media outlets.)
---