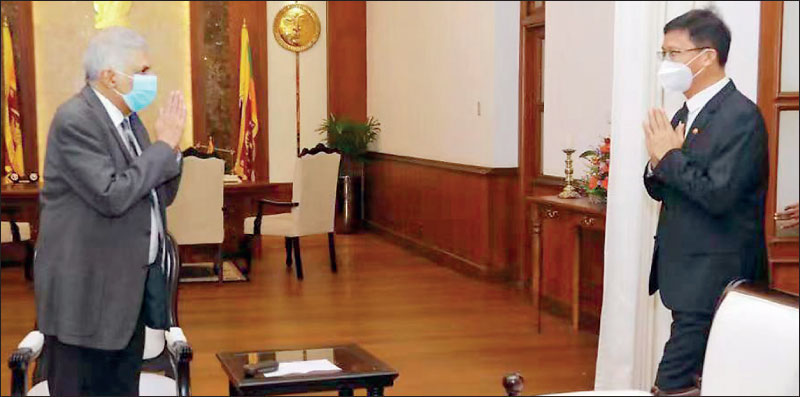 ---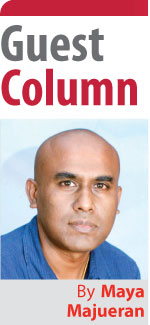 Sri Lanka is grappling with the deepest economic crisis it's ever seen. After failing to find ways to bolster its foreign reserve holdings it has just defaulted on its $ 51 billion foreign debt obligations for the first time since its independence. Sri Lanka's foreign reserves stood at $ 1.83 billion at the end of April. The debt obligations for this year alone exceed $ 7 billion. The island nation is seeing an extreme scarcity of food, fuel, and other essential items such as medicines, sharp price rises, and crippling power cuts.

Many believe that Sri Lanka's debt burden was a result of China's Belt and Road Initiative (BRI) projects like Hambantota Port. The US and India see China's lending practices as "debt-trap diplomacy". However, there is no evidence China aims to deliberately push poor countries into debt. According to data from the Sri Lanka Department of External Resources, loans from China accounted for only about 10% of Sri Lanka's total foreign debt in 2021, roughly the same as Japan, and much less than market borrowings and multilateral development banks. Furthermost Chinese loans are concessional and taken for infrastructure and eco-social development.

In partnership with BRI, Sri Lanka commenced a series of developmental projects, leading to a huge overhaul of Sri Lankan infrastructure which was dragging for generations. These include the Colombo-Katunayake Expressway, Southern Expressway, Outer Circular Highway, Hambantota Port, Mattala Airport, Lakvijaya Power Plant, Colombo International Container Terminals (CICT), Colombo Lotus Tower – Telecommunication Tower, many water projects, etc. Improving infrastructure and creating jobs have immensely benefited the Sri Lankan people. The ambitious Colombo Port City Development Project is also expected to bring long-term economic benefits to Sri Lanka. Recently Chinese Ambassador to Sri Lanka Qi Zhenhong said it was "unrealistic" to expect all projects or loans to be flawless.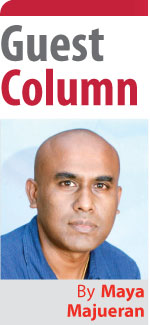 Moreover, China also gifted and fully financed prominent landmarks such as the Bandaranaike Memorial International Conference Hall (BMICH), the Supreme Court Complex, Nelum Pokuna Theatre, and National Nephrology Specialist Hospital among others.

For instance, the Hambantota port's failure is mainly because Sri Lanka was lacking in areas of market power, marketing skills, technological expertise, international financing, and an international cooperation network. Since China Merchants Port Holdings Company Ltd. (CMPort) undertook the Hambantota port to operate in 2017, it has witnessed remarkable growth, and cargo volumes at the port are also steadily on the rise. Several manufacturing enterprises are already being set up in the Hambantota Port Industrial Park such as a $ 58 million yacht building facility, by SeaHorse Yachts Ltd., a $ 15 million plug and play park-in-park facility by Shenzhen Xinji Group, The $ 300 million tyre manufacturing plant by Shandong Haohua Tire Co. Ltd, etc.

On 25 April, Ambassador Qi had a free and open dialogue with a group of local journalists on a wide range of topics including China's aid to Sri Lanka, financial and economic cooperation to overcome the current crisis, people-to-people exchanges, etc. During the meeting, the Ambassador informed that China is doing all-out efforts including by local governments, social groups, companies, schools, etc., to support Sri Lanka overcome current difficulties. Further, he said, financial departments and institutes of both China and Sri Lanka are still working closely on the new financial requests including for loans and buyer's credit raised by Sri Lanka, in the backdrop of Sri Lanka's temporary suspension of debt payment and the talks of debt restructuring with IMF.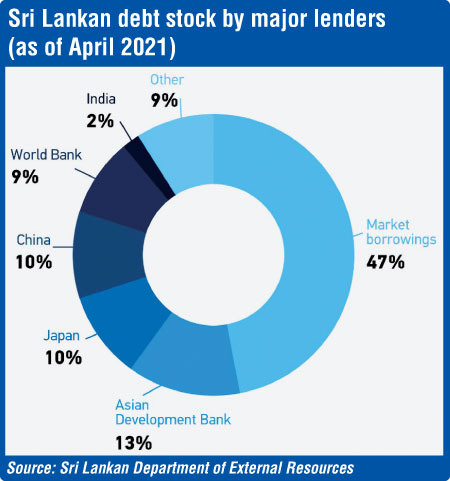 Furthermore, the Ambassador asked the Western developed countries, especially those who colonised Sri Lanka in history, also come and help. He also pointed out that within the past two years, China has extended assistance to Sri Lanka in many forms including 26 million doses of COVID vaccine, numerous PPEs, and medical equipment, $ 2.8 billion in financial support as well as creating around 11,000 jobs for Sri Lankans in Chinese projects, etc.

China also signalled the desire to re-start a stalled Free Trade Agreement (FTA) talks with Sri Lanka to boost exports and come out of an economic crisis, during a visit of Foreign Minister Wang Yi in January this year. During the dialog with the journalists, Ambassador Qi said that China is hopeful of resumption of the stalled free trade agreement (FTA) with Sri Lanka soon with the island nation has appointed a chief negotiator for Colombo.

On 26 April, Ambassador Qi visited descendants of late Minister R.G. Senanayake commemorating the 70th anniversary of the Rubber-Rice Pact, highlighting that the Rubber-Rice Pact is a symbol of friendship and cooperation between China and Sri Lanka. We had never forgotten and will never forget those friends who had made important contributions to our bilateral relations. The Chinese government and people sympathise with Sri Lanka's current hardship on the economy and people's livelihood and will continue to do its best to help Sri Lanka tide over the difficulties.

The China-backed Asian Infrastructure Investment Bank (AIIB) is also considering granting Sri Lanka $ 100 million in emergency support to Sri Lanka.

On 13 May, Ambassador Qi met newly appointed Prime Minister Ranil Wickremesinghe and extended China's continuous support to Sri Lanka in overcoming current challenges and reviving socio-economic development.

China has always been a reliable friend and partner of Sri Lanka. The friendly relationship between China and Sri Lanka benefits the development of both countries and serves the fundamental interest of both peoples. Recently Chinese Foreign Ministry spokesperson Wang Wenbin also said that China has always supported Sri Lanka's socio-economic development. "We will offer support and assistance to the best of our capability to help Sri Lanka reinvigorate its economy and improve people's livelihood."
---
(The writer currently serves as a Director of BRISL, an independent and pioneering Sri Lankan-led organisation, with strong expertise in BRI advice and support. Maya can be contacted at: mayalk2000@gmail.com.)
---