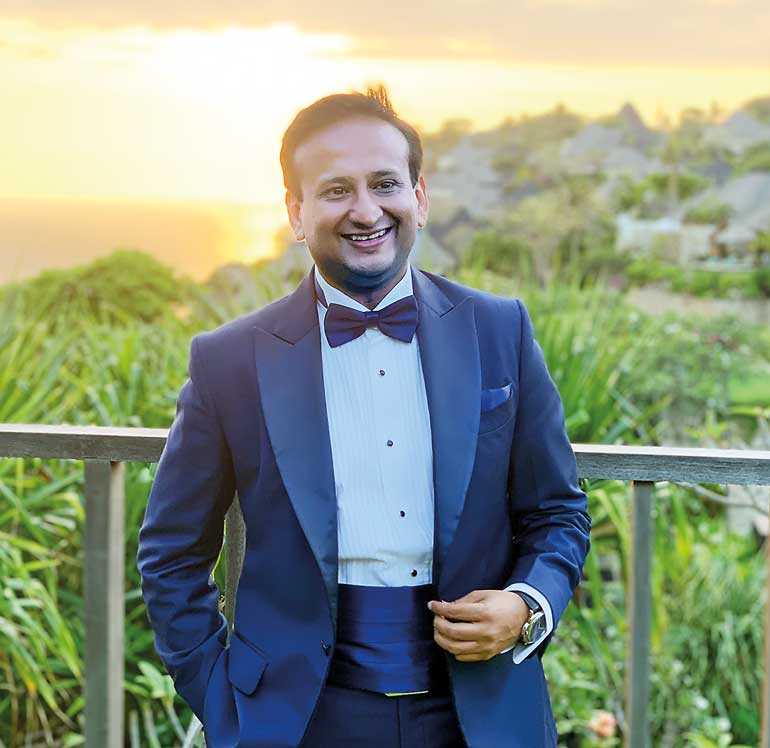 Chaudhary Group Managing Director Nirvana Chaudhary
As Chaudhary Group (CG) Managing Director Nirvana Chaudhary increasingly takes command of his family-owned, third generation business empire from his father, CG Chairman and President Binod Chaudhary, a role he has been groomed for since he was a child, Nirvana outlines his local and global vision for the multinational group in the next decade and beyond, while sharing lessons learnt, inspirations, and how CG tackles poverty via philanthropy
Q: You took over as Managing Director of your family-owned Chaudhary Group before the age of 30 and have been more or less running CG, an empire that spans 30 countries, for around a decade. As the eldest of the three brothers who will inherit it and grow it further across the globe, what is your overall vision/goal for Chaudhary Group in the next decade and beyond?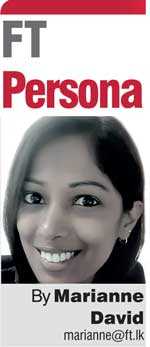 A: We were groomed to get into business at a very early age. I remember even when I was 11 or 12 years old, while coming home on holidays from boarding school, we used to sit in my father's boardroom at meetings and observe – we started getting an orientation at that age. I was fortunate enough to get some work experience at reputed investment banks like Credit Suisse, Donaldson, Lufkin & Jenrette and Amex between the ages of 15 and 17. At 18, when I went to Singapore, I joined an international group and, at 19½, I came back to Kathmandu during the peak of the insurgency.

Today our group is well diversified. Under the leadership of my father, my two younger brothers and I are at the helm of driving and taking this group forward. Our responsibilities and verticals are very well defined and together we form the larger vision for taking CG to the world.

We are known as a company that is taking Nepal to the world, producing world-class products at affordable prices in Nepal, and at the same time as a company that has philanthropy at its centre-stage. I feel that more than inheritance, the three of us are equally responsible for the growth and delivery of the milestones we have set ourselves under the guidance of my father for the next decade.

At CG Corp Global we are committed to improving the quality of life of the communities we serve. We do this by striving for leadership and global competitiveness in the business sectors in which we operate.


Q: You are focusing on moving into new businesses including telecommunications, hydropower and medicine (Ayurveda) to stay ahead. Could you expand on this strategy and explain the reasoning?

A: At a very young age, when I was interning at Donaldson, Lufkin & Jenrette, which is now part of Credit Suisse, I was asked to manage a portfolio and I decided to invest my stocks in three different sectors – those were FMCG, communications and energy infrastructure. This was in 1997/'98. I personally believe these three sectors – communications, energy infrastructure, and food – will continue to do well.

We have been quite aggressively growing in the food sector. We have been present over the last half a decade in renewable energy like hydro power and engineering, procurement and construction (EPC). Going forward we want to focus on solar and logistics park and enter railways. That comes under energy infrastructure, which will be a driver for growth in emerging economies like Nepal. Communication is something that I feel will be an integral part of our group's overall ecosystem as we develop not only in Nepal but outside as well. It is a sector that will continue to grow and redefine businesses going forward.

In Nepal there are only two telecommunication players and there is a huge opportunity for digital transformation and revolution and we feel we are able to bridge that gap. These two areas are definitely something that will be a huge focus for us, at least for the next five years.

Our entire strategy has primarily been in South Asia and for the next five years will continue to be in South Asia, Central Asia and North Africa and we will continue to build on our current operations.


Q: You recently said Nepal's telecom companies were abusing telecommunications to make money instead of looking to transform the country digitally. Today CG is focused on a digital revolution in Nepal. How do you aim to bring about this change effectively?

A: It is a shame that there is a virtual monopoly in Nepal – a State-owned company that is inefficient and ineffective. With one player in a market like telecommunications with gross operating margins in excess of 65%, with data penetration not even exceeding 60% and mobile phone penetration touching 82%, in today's context, forget globally, even in the region of South Asia we feel this is very unfair and needs fair competition.

The consumers and citizens of this country have to pay one of the highest average revenues to this telecom operator. We feel that we can get a digital revolution by providing much better, faster and more cost-effective products, content, digital products, voice – everything! – at much lower prices, which will help in not only providing much better value for money for the consumer but also help the entire digital eco system Nepal is trying to create. With our aggressive digital strategy, we will be able to open up the various e-commerce and digital economies that surround it.

I hope the stakeholders realise that we are probably the only company with no dues and have been ready for years to rollout but for strange reasons we have continuously been blocked – probably because of the many factors linked in protecting the monopoly, protecting one of the highest revenues per user in this region, but I think they are missing out on the larger interest of the country and growth, which I hope they are able to rectify in the near future.


Q: Following a civil war and over 20 changes of government in two decades, there was been relative political stability since 2017 elections and Nepal is a fast-growing economy. How does CG aim to harness this momentum to drive growth?

A: Well, over the last 26 years we've seen close to 23 different governments. Yes, since 2017, we've seen two parties merging and having an absolute majority in the House. While the economy at large has taken a natural momentum of growth given the work that was happening over the last one decade by various governments, this Government has been able to get certain initiatives rolling out. However, I feel there still exists a large degree of inefficiency and red tape, but again in the larger context there has been a considerable number of good things happening – infrastructure development, launch of 'Visit Nepal 2020,' etc.

Our vision is very clearly defined – the last 10 years to the next 10 years and where we aim to be. We will continue to stick to our roadmap. In the context of new opportunities in this environment, we will definitely look at opportunities, being an entrepreneurial group.

We've been growing quite aggressively across our various verticals, in excess of 15% to 20%. There are some delays due to decisions on the Government side but we will strengthen our foundation and continue making Nepalese proud and taking Nepal to the world.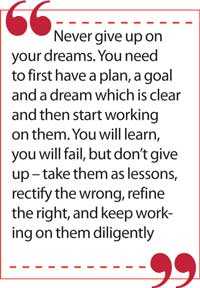 Q: Despite economic growth, there is still widespread poverty across Nepal. How does CG propose to tackle poverty in the country and what investments are being made towards this end?

A: It's on record that CG plans to spend over $ 700 million over the next three to four years in Nepal. This influx of investment, which will generate a large number of big businesses, will lead to massive employment as well as providing products and services that will benefit the country in totality. This I feel will definitely increase people's per capita and purchasing power.

Widespread poverty definitely exists in Nepal and that's where our foundation is taking the centre-stage in our group. We are trying to tackle many different areas – from health to education, disaster response, impact investment, and women's livelihood to art and cultural preservation. We are trying to promote each different area to reach areas struck by poverty. This is what we plan to do hand-in-hand – try to increase and be a strong force for the economy-driving stakeholders. Where we need to work from our philanthropy, we go to the poor areas and help those in the most remote parts of Nepal.

Most of our large investments like communications and energy in most rural areas will help tackle a lot of poverty. Where there is electricity, a lot of economic activity takes place. As soon as communications costs drop, many dynamics come into play. Completely new economic models are born and evolve in areas that are developing. We continue to grow our current and new areas and also hope to continuously grow our philanthropic initiatives as well.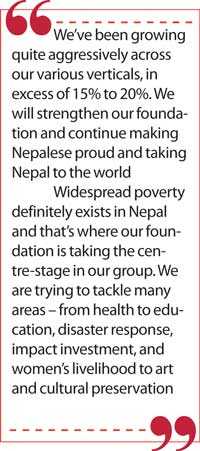 Q: How does CG view China and India?

A: As a company, over the last decade we have been in a lot of businesses, collaborations and joint ventures. China has been a major source of our various equipment and machinery. India has been a major market for us since we share an open border and we have a huge synergy in terms of culture and religion. For us, China is a country that is able to execute and provide that backend very effectively and efficiently, while India is a natural market.There are many reputed companies in India which we work with and have strategic collaborations with, but we see India as a clear market to expand on. We see China as a market which is feeding and supporting our backend and execution of various projects. It's the best of both worlds for us, being the bridge in between.


Q: You also head CG's philanthropic organisation, the Chaudhary Foundation. What are the key focus areas?

A: Yes, I play a key role in our philanthropic initiatives. Our core areas are education, health, disaster response, women's livelihood, and impact investment.

Over the last decade we've already incubated, funded and are helping over 20 social entrepreneurs; for our disaster response projects, we are rebuilding villages – we have set up over 20 digital classrooms, 55 schools and almost 2,700 houses, including 100 permanent houses, and 15 clean water treatment plants. We are doing a new project along with the Bill and Melinda Gates Foundation to address stunting in Nepal through a nutrition program called Baliyo Nepal.

We continue to do projects on skills development and we have also established one of the country's most popular destinations for spiritualism called Shashwat Dham, with over three million people visiting this destination for their spiritual wellbeing over the last 2½ years. We continue to build model villages as well as arts and crafts centres. We are probably a company that is touching every single aspect of the SGDs and we were fortunate enough to have Harvard Business School do a case study on our foundation.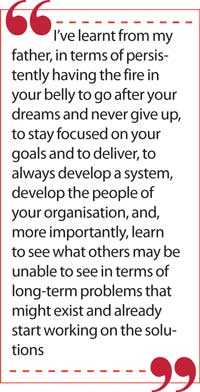 Q: What drives you – professionally and personally?

A: What drives me professionally over the past two decades is the zeal and fire I have been able to gather from the learnings from my father, who has developed a keen and wise learning path for all of us. That's what really drives us in taking this company forward not only within Nepal but also outside Nepal. A certain zeal, mission and vision and goal, that have been clearly defined, drive us. The fact that we've put philanthropy at the centre-stage and knowing that the more we are able to grow our group, the more we can do for society, is what personally drives me.


Q: What was your first job and what did it teach you?

A: While I've had experience at global banks and spending time with my father, my first job was at 15½, working at a restaurant in London called Monty's. I had requested the owner of the restaurant to give me one pound a day. What it taught me – to date I have 62 pounds that I earned there – is the value of money, which has been one of the most important lessons in my life, and I learned it at my first job as a waiter in a restaurant.

What I realised then was that the fundamentals of working with people, having the right input, right final product, right services, putting customers first, taking care of people, and having a good organisation structure exists in any industry and company, irrespective of size.


Q: What drove you to start CG Finco at 19 and what were the key learnings?

A: I had just come back to Kathmandu after a year for my undergrad in Singapore and I saw a huge outflow of migrant workers. While 86% of remittances was coming through illegal channels, there were inefficient policies and laws around remitting money. That's where we saw an opportunity to take the best practices from the region to the Central Bank and make a case, so that they would open this up. Today a very negligible percentage of money is sent through illegal channels. I was very keen on doing a lot of new things, coming back to Nepal during a time it was going through an insurgency. I guess my father challenged me in a way to start a business without taking any help from the group or any investment. By managing on savings of some pocket money that I had from Singapore and running around on my own from one corner of Nepal to the other, during which I learnt a great deal about Nepal, I set up CG Finco which broke even in three-and-a-half days. There were a lot of learnings at that stage. Number one, really having a chance to go and see Nepal from one end to the other. Number two, having the ability to manage strong Government institutions, trying to convince them about strong policies which have a humongous impact on today's economy – money remittance contributes to almost 30% of our GDP currently. Learnings for me, again, fundamentals of a business, folding up your sleeves, going down to the grass-root level, working on the plans yourself, developing a team of smart people and ensuring that it is very professionally run with systems in place from day one – this is what I learnt by starting CG Finco.


Q: As a member of the third generation of CG, what were the key lessons you learnt from your father and grandfather in life and in business?

A: There was a great deal I learnt from my grandfather and I was fortunate enough to have spent time growing up with him. My grandfather's vision and hard work and at the same time his humility, how grounded he was and his simplicity are things I've learned and I really look up to him for these reasons. I've learnt from my father, in terms of persistently having the fire in your belly to go after your dreams and never give up, to stay focused on your goals and to deliver, to always develop a system, develop the people of your organisation, and, more importantly, learn to see what others may be unable to see in terms of long-term problems that might exist and already start working on the solutions.I've learnt a great deal from my father, all the way from him starting to play squash – I went on to be a national squash player; his love for music – I went on to producing music and I play many instruments now; his love and passion for business – I've also been able to, to a large extent, channel my creativity into business; his heart and his zeal to give back to society in a sustainable way and my role in philanthropy; and his overall dream of taking Nepal to the world and turning our company into a force to be reckoned with – we are all working as a part of it.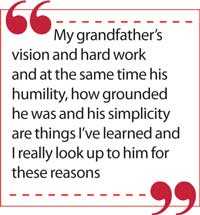 Q: What are your hobbies/interests and how do you spend your spare time?

A: Every year I try to gain some form of education through executive programmes, so I've attended a programme for four years at MIT, three years at London Business School – this is something I enjoy a lot because I get to learn from a lot of people from a similar background.

Every year there is a particular peak that I climb, so from Everest Base Camp, to Annapurna, to Kilimanjaro, I've done that. I also love spending time making music, especially nowadays for my loved ones. Generally when I'm travelling I like to check out new restaurants and food, different histories, so one day I can take my family and have them experience the same. I also love going around Nepal and exploring various areas for the purpose of tourism. I enjoy promoting various Nepalese artists – whether it is music or art – and giving them a platform to do something. Personally I really enjoy working in our philanthropic activities. Now that I have two kids, I also spend a lot of my time with them, ensuring that I give them quality time, especially on weekends and in the evenings.


Q: What is your message to the youth of Nepal and across the world – especially in terms of giving back to their country, as you do?

A: My message to the youth of Nepal and to the youth across the world is to never give up on your dreams. You need to first have a plan, a goal and a dream which is clear and then start working on them. You will learn, you will fail, but don't give up – take them as lessons, rectify the wrong, refine the right, and keep working on them diligently because sooner or later, if you have the passion, if you have the fire in your belly, you will definitely be able to achieve them. Don't always ask what your company or your family or your country can do for you, ask what you can do for them. Whoever will read this interview is already in a position of being lucky and blessed, in a position where we have an obligation and responsibility to make a difference in society. It doesn't have to be monetary – even if you have a particular skill and you are able to do something for society and to address poverty, without expecting something back, I suggest that you go and do it because you will feel good about yourself and that will make you a better person.


Q: And to close, who inspires you and how and in what ways do you hope to inspire people in turn?

A: My inspiration is definitely my father. How he does that is, from the time we were born, the things he has been involved in, the way he has moulded us in terms of becoming the people we are today, and how he continues to mould us to see that his only objective is to bring out the best in us so that we can help achieve a dream of making a world-class company, living as world-class citizens and as individuals of a family that is giving back to society. I think this overall goal that we have is something that is very inspirational for me.

I have learnt a lot from my father in many different ways, including in terms of managing life, balancing life, prioritising things. I will continue doing what I am doing and if I am able to inspire anyone, than I have fulfilled a part of my deal in life.