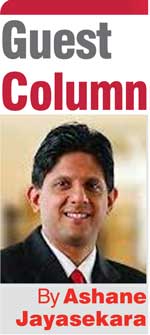 Developments in sustainability reporting have moved at an unprecedented pace in recent months and years. The demand for sustainability disclosures to be made by entities in a globally consistent manner has become a priority for the investor community as well as various levels of government worldwide.
Historically, sustainability reporting standards have gone by many names, including non-financial reporting, ESG (Environmental, Social and Governance) reporting, CSR (Corporate and Social Responsibility) reporting, integrated reporting, sustainability reporting, etc. and they encompass different topics, including climate, emissions, pollution, social responsibility, governance and many others.

The International Sustainability Standards Board (ISSB) and other standard setters and regulators in major jurisdictions have been very active during 2022, releasing exposure drafts in early 2022 and deliberating on the large volume of comment letters received in response to proposals.

The ISSB aims to issue finalised sustainability reporting standards in the first half of 2023. The new Corporate Sustainability Reporting Directive (CSRD) and the first batch of ESRSs have been finalised in the EU, while the US Securities and Exchange Commission (SEC) continues to deliberate on its proposed climate reporting rule.

The following is a summary of some of the key sustainability reporting events in 2022. This list is not exhaustive.

As of December 2022, the ISSB has continued to deliberate on the feedback received, including fundamental concepts such as the definition of materiality in general sustainability-related disclosures, greenhouse gas emissions and measurement methods.

Refer below for a summary of major tentative decisions taken with a focus on changes from the exposure drafts as of 31 December 2022.

What to expect in 2023

The overwhelming volume of comment letters received in response to the proposals issued by ISSB in 2022 led to delay in the issuance of the final versions of IFRS S1 and S2, which were originally expected in late 2022. These standards are expected to be issued in H1 2023.

Similar to IFRS Accounting Standards, while the IFRS Foundation does not have the ability to require any entities to apply IFRS Sustainability Accounting Standards, it is clear that many jurisdictions will require their use or will develop their own requirements that build upon their requirements, which is consistent with the 'global base line' concept.

Once the ISSB and US SEC finalise their standards in 2023, entities will begin to compare the requirements of these standards with ESRSs and begin assessing the data, personnel and other needs to begin applying sustainability reporting requirements.

According to Ashane FCA, sustainability reporting is of paramount importance and helps to build trust amongst diverse stakeholders. Corporates that invest in sustainability are looking to effectively manage their long term ESG risks to the company.
(The writer serves as the Chairman of the Integrated Reporting Council of Sri Lanka and the Deputy Managing Partner of BDO Partners. He is a Fellow Chartered Accountant and an Associate Member of the Chartered Institute of Management Accountants (UK) and holds an LLM in International Business.)