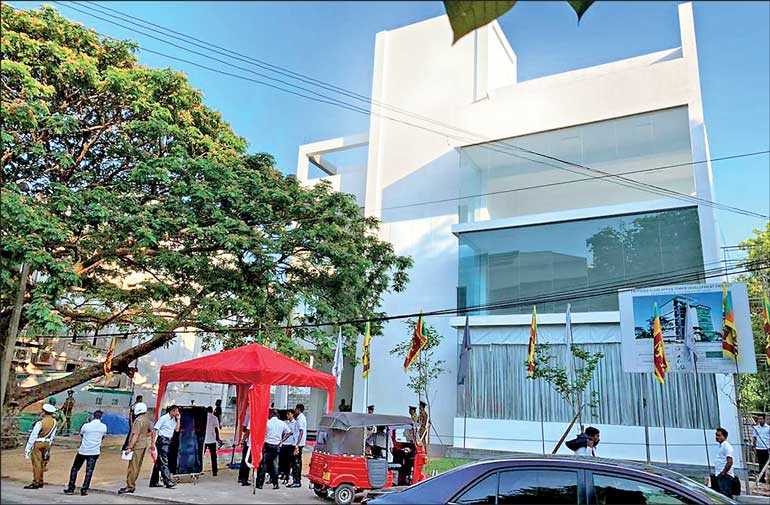 SLAAS building opening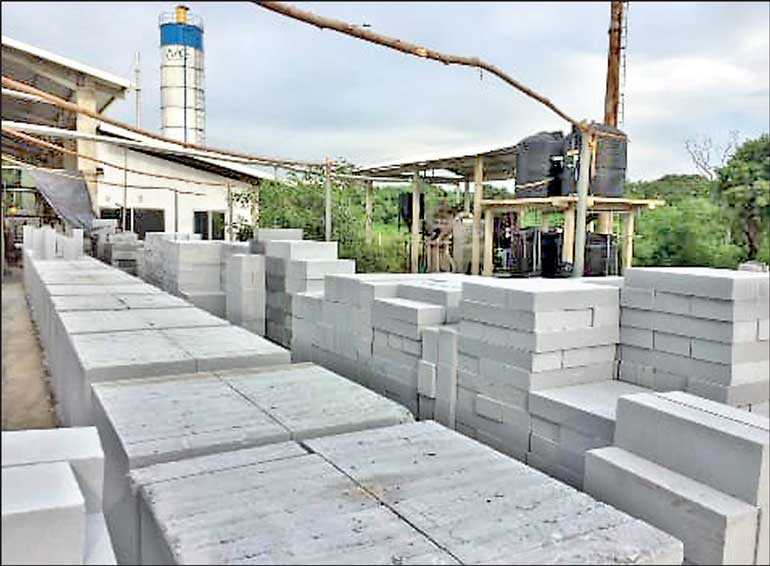 The AAC factory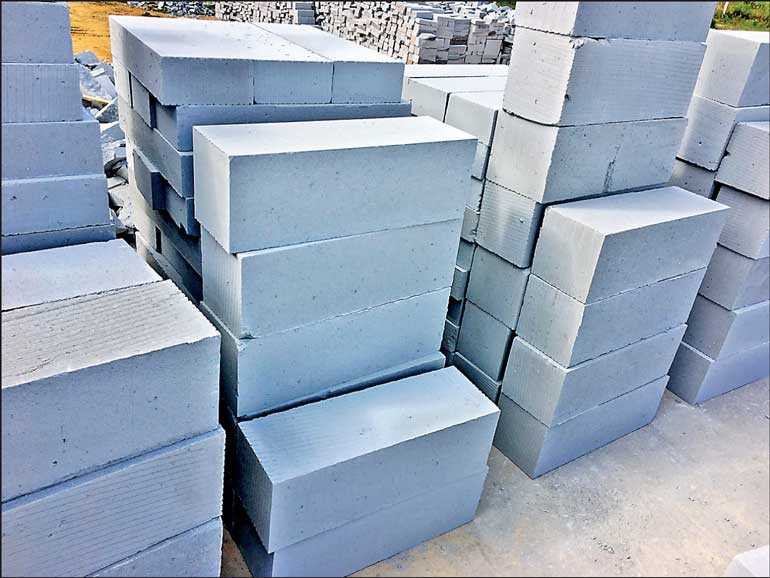 AAC brick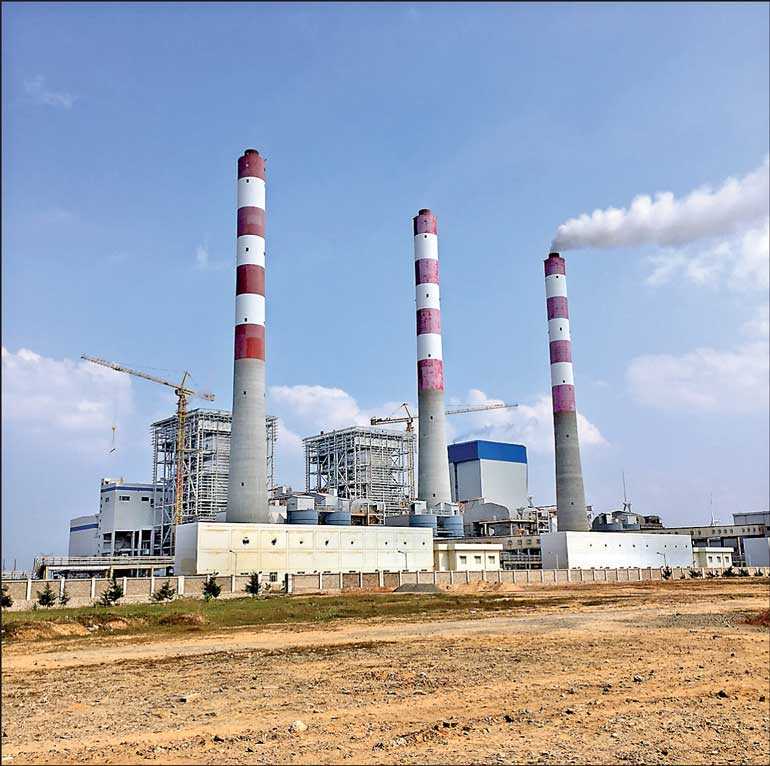 Norochcholai Coal Power Station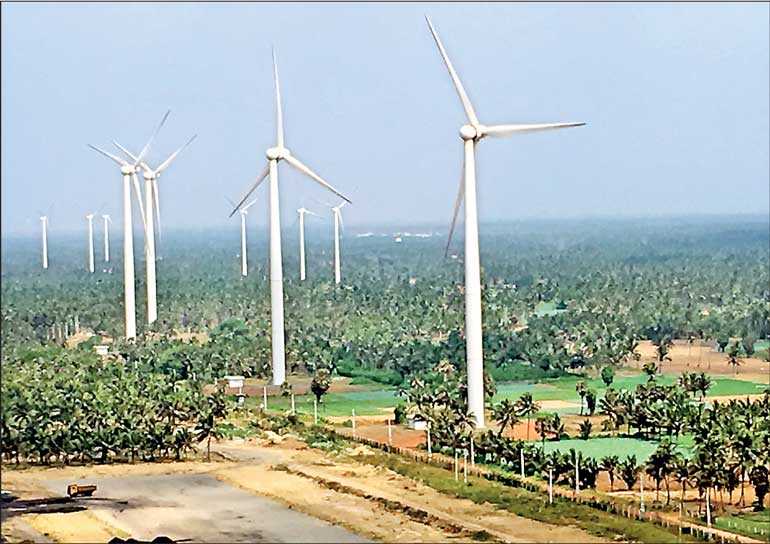 Norochcholai ash yard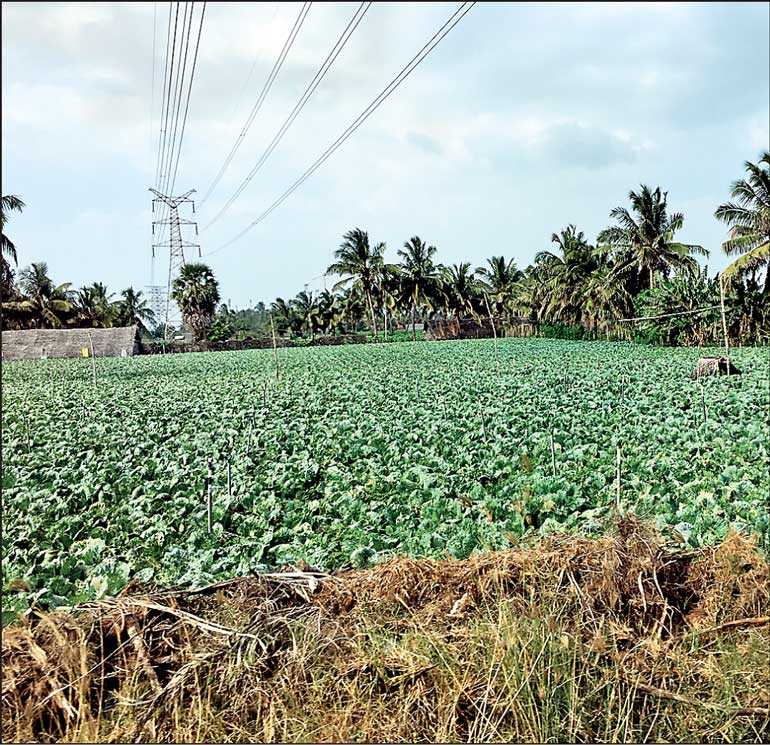 Agriculture area beyond Norochcholai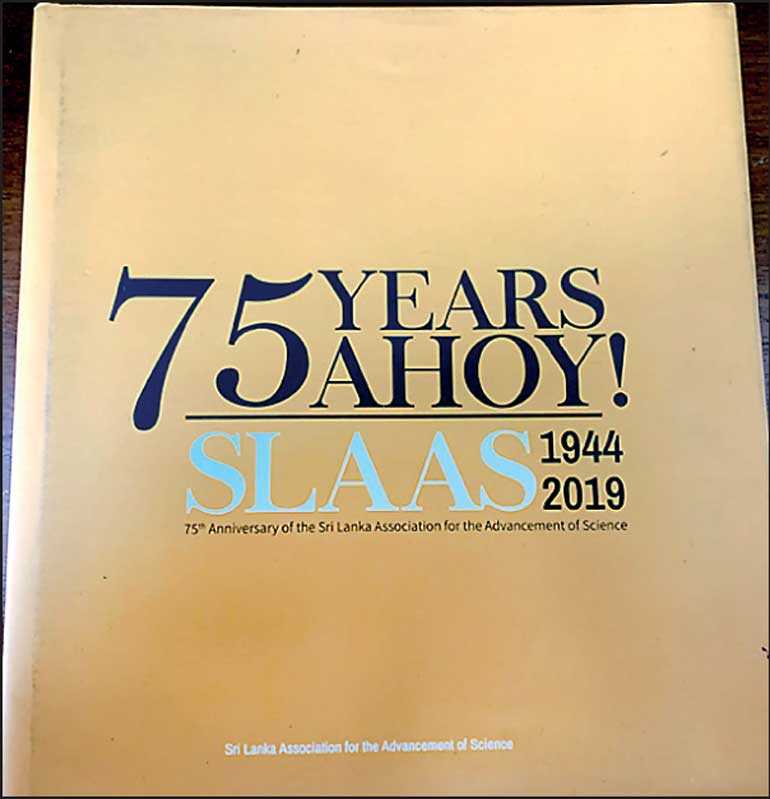 SLAAS coffee table book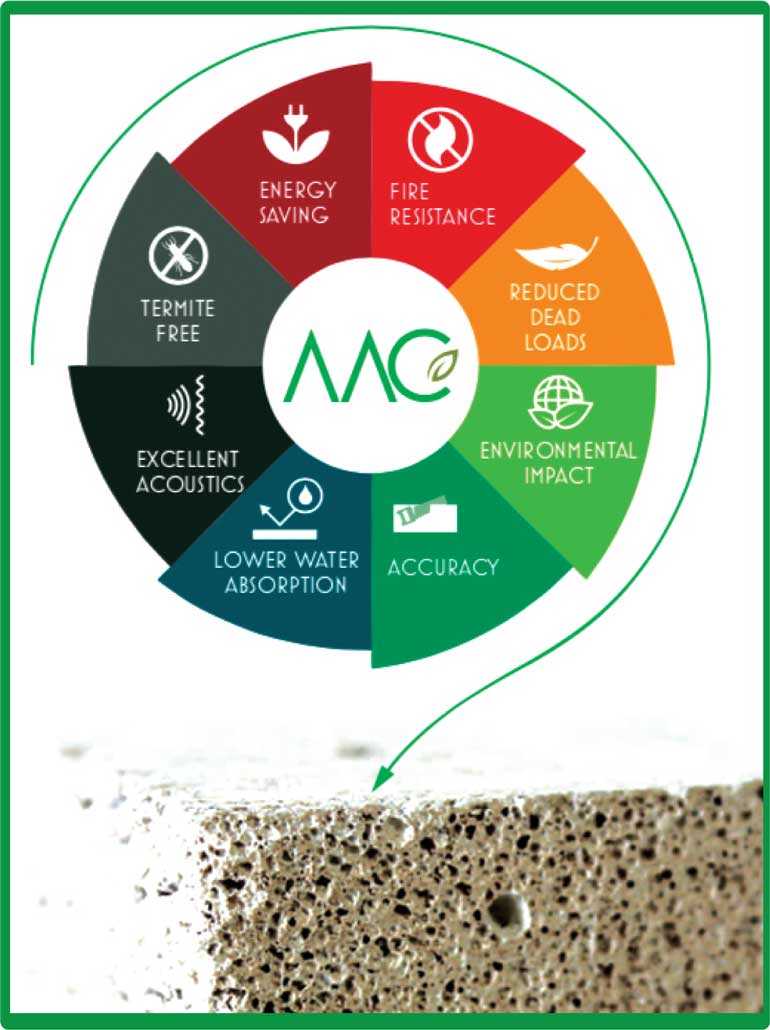 ---
Our Sri Lanka Association for the Advancement for Science (SLAAS) celebrated 75 years on 2019. It has had an interesting history starting as the Ceylon Association of Science in 1944. In 1951 it became the Ceylon Association for the Advancement of Science and then finally SLAAS in 1975.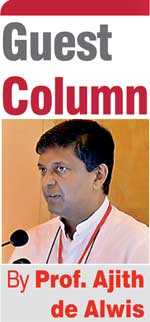 Usually there is a society in every country that pulls in all men and women of sciences together and it is one, which is held in high esteem. Scientific coverage in such a society is not only hard sciences but pulls together engineering, architecture and social sciences as well. During these 75 years four Nobel Laureates have graced its annual event.

In celebrating its 75-year history SLAAS published a coffee table book – '75 Years Ahoy!' With pleasure one can walk through 75 years of history taking in glimpses of happenings of the yesteryears. You also deeply feel about opportunities lost as well.
A permanent home
It took many years to find a permanent abode for the Society. When you see the pictures of places of other similar organisations the only reason for the delay and difficulty had to be due to the lack of appreciation for science and technology in our way of life.

The General President Prof Preethi Udagama states something quite interesting – even a cliché perhaps, in her foreword: "Science and technology is the backbone of a national economy that drives economic and social development of a country. The advancement of science leads to technology. Therefore, in a knowledge-based economy, promoting and advancing science is indisputably vital."

After 75 years, in retrospection, it is my take that we have not seen justice done to this line of thinking. However she goes on to state that SLAAS, therefore, must remain a key player of this process. That indeed is a necessity never giving up, on the hope that one day Sri Lanka would see the value in this approach.

Today the building that houses SLAAS is quite interesting. SLAAS finally found its permanent abode on 10 March 2020, down Vidya Mawatha, when the three-storey building was declared opened by the Prime Minister. It is an example of a building – built from ash! A first for Sri Lanka if you consider the built material produced in a local facility with new technology with local raw material. A technology that can serve in a circular economy transfer really was developed in a time when the whole concept was way away from being a necessity.

Yet when you take a closer look at the history you see the necessity has been similar – Sweden in 1920 had developed this technology in response to the increased demand as timber supplies. Sweden still went to make its mark with timber yet the technology developed thrived and spread across the world.
Autoclaved Aerated Concrete blocks
The brick in the building that gives shelter to all scientists in Sri Lanka is known as Autoclaved Aerated Concrete (AAC). This is also known as Autoclaved Cellular Concrete. One ingredient that goes into make this is fly ash. Lime as a mineral, cement, calcined gypsum, water together with an expansion agent (aluminium powder) completes the formulation. The practicing formula indicates that AAC accounts for 60% of construction in Germany and 40% of the construction in United Kingdom.

Fly ash has been an unresolved issue from day one of the coal power station at Norochcholai. Fly ash is something that is generated each and every second of a power plant's operation. Through trapping devices most of the emitted fly ash is collected but the question had been the disposal mechanism of the generated fly ash. Though perhaps the initial plan with the Environmental Assessment indicated 100% utilisation of fly ash the practical outcome had been quite different.

As evidenced at the power station, it has faced many a problem from deposited fly ash along with bottom ash generated by the power station. The ash yard and the surrounding countryside bear testimony. The ocean breeze and monsoon winds had often taken ash again across the landscape and farmers had been up in arms. There is evidence to indicate farmers being compensated by the CEB for loss of productivity.

The peninsula is also well known for agriculture productivity and the state of affairs is definitely not to be accepted and compensation is not the way forward. As CEB cannot by itself easily execute a solution, the intervention of introducing the AAC technology by Prof Eng. Ranjith Dissanayaka who heads the Green Building Council of Sri Lanka and hails from University of Peradeniya had been timely and valuable.

AAC blocks has the ability to use 70% of its weight by fly ash. Thus it is an avenue of productive use of material which otherwise is a perennial pollution and health hazard. In addition to the use of significant percentage of fly ash of its weight the rest of environmental benefits as a construction material is significant as seen in the picture.

In a circular economy concept industrial symbiosis is important. Industrial symbiosis is when one industry uses the waste material generated from another as raw material. In this manner of development you do not have waste streams, as all become productive streams. This type of growth needs to have planning and execution and all should be able to think beyond their normal boundaries of interest.

The blocks for the SLAAS building originated from the production facility placed closer to the coal power station. The new factory is placed 10 miles away next to the cement plant at Puttalam within the Attavilluwa industrial estate. Thus the waste of the power station has become the main raw material to the factory.

Sand-based mortar is not needed, block manufacturing also has no emissions and as such the resultant environmental benefits of AAC production are significant. The air pockets that are in view in the block as you see in the picture also supports in superior noise abatement as well as in fire performance. It is difficult to identify a negative attribute in this process. Once the aluminium powder is produced from recycled material the blocks can speak of 100% indigenous raw material base.
Built to last
Jim Collings speak of 'built to last' and this new SLAAS building is surely one with such an identity housing an association which has withstood 75 years. It silently speaks of many positive attributes and offers many a lesson to the building sector and the rest. It is unlikely that we would be immediately doing away with coal. The mere presence of coal is compounded when one adds the burden of ash!

The strongest lesson is the use of waste for superior products and strategic investments of real use to the economy. Of course if science and technology is to support nation building and find its due position in minds the scientists too must realise that they must exercise their knowledge just not on paper and airwaves but in executing ideas as well.

SLAAS finally operates from a building, which is not just another building. The building has a story to tell in addition to many stories perhaps that would be told in the auditorium. Set of key decisions had led to an outstanding development and has to be appreciated as we learn how to transform our economy to a circular economy. 75 years may be seen as a long journey. However considering what we have achieved with S&T our journey may be just starting. There now is a place for SLAAS to ensure that the advocacy can be carried out with a new meaning!