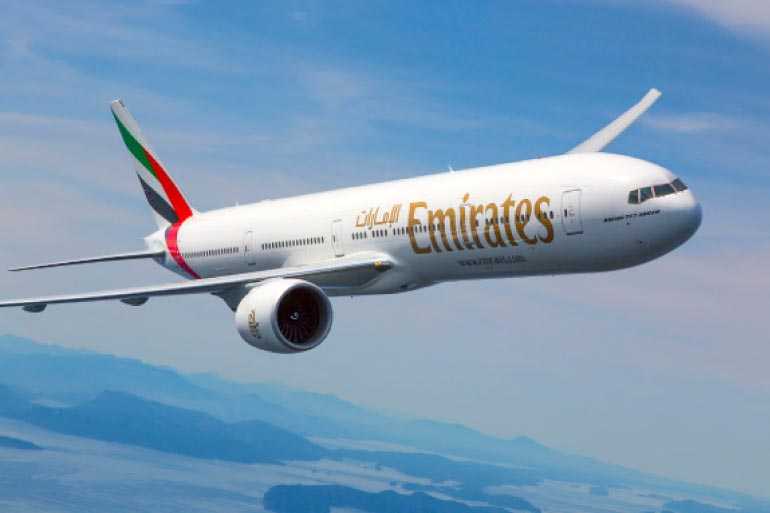 Emirates has a new strategy for boosting passenger demand amidst a global pandemic
---
In recent history, COVID-19 has made the greatest adverse impact to lives and livelihoods around the globe. Hence, all stakeholders of entities are forced to rethink what kind of value creation will be appropriate and beneficial for every concerned.


Dialog Axiata Director/CEO Supun Weerasinghe once said: "Always know your ground reality well, if you want to harness the potential in full." This gives us an insight that the standard theories we adopt may not necessarily work well all the time. This applies to customer behaviour as well at a crucial time like this. Therefore, now is also the time for customer experience leaders to give due emphasis to understand what exactly customers value at this moment of time to build trust towards their service providers.

Keeping a real-time pulse of changing customer preferences and accordingly innovating or redesigning the solutions that suits the customer rapidly is a must. When an assessment is done the customers at present are concerned about the following four factors in building confidence with their service providers. Understanding the following 'READ' factors will help you strategise and establish winning standards to serve your respective customers.


Relevance

This crisis has suddenly begun redefining how companies should interact with their customers. Usage of technology started playing an increasingly important role amongst masses resulting in an enhanced IT literacy rate in them as well.

Telecommunication companies actively started educating and providing attractive solutions to its clientele. Similarly, every business needs to adapt, change and innovate their practices to remain relevant. Without any exceptions entities that lag behind and fail to act promptly will find it difficult to recover and thrive in the current context.


Existence

The customers who have already built trust and loyalty over a period of time have a natural tendency to continue dealing with the same entity and brand. Hence, this is an instance where the customer loyalty and trust are being put to the test. Companies must consistently communicate their endeavours to return back to service as soon as the environment is conducive to do business. This is needed to keep their customers aware of the company's existence.

By letting customers know how important they are an entity can win customer confidence. For example, Nadine's Salon at Cinnamon Lake Hotel is one entity that kept calling my wife often to inform the date when they would recommence business, along with information about new business hours and safety measure taken to look after the best interest of their customers.


Assurance

The present customer will have three main concerns when dealing with entities.

(1) To what extent is the service provider following the global/local guide lines assuring 'safety' to the customer in order to prevent them from being infected by the invisible virus.

(2) The 'spirit' of the service provider to assure the same or enhanced service levels that delighted the customer prior to the epidemic. Furthermore, an ability to deliver a service experiences that meets their new needs with empathy, care and concern.

(3) The 'sincerity' demonstrated to the customer when they are now assured of greater 'value for money' and by any manner not taken for a ride in the form of fishing in troubled waters.


Deliverance

The affected customer at present is concerned about getting the best return on his investment with regard to the time spent, monies paid and effort put in. Therefore, the primary motive is to reach out, not in marketing or obvious attempts to gain a competitive edge, but rather to offer genuine support. The delivery of service should to a greater extent revolve around 'customer convenience' and 'peace of mind'.

Moreover, prior to 'giving a promise' to the customer every step should be taken to scrutinise its 'ability to deliver'. One flooring company, from whom I was seeking services recently, gave me a comprehensive realistic action plan to win my confidence rather than haphazardly giving a completion date merely to grab the order.


Case study – Go above and beyond to build customer confidence

The travel and tourism industry is one of the world's largest economic sectors, reaping $ 8.8 trillion per year. This industry over the years has been a large contributor for many global economies. The travel and tourism industry is considered as one of the worst hit industries by COVID-19.

International travel has since taken a plunge, amid the pandemic. Flights have been grounded. Borders have been closed. A few have forecasted the scale of the current crisis and the swift and global impact it will have on the travel industry. Many industry specialists say its recovery may take a few years. Nevertheless, there is a need to build customer confidence to this industry since the need to travel is an essential part of being human.

Emirates Airline, one of the leading airlines in the world, has implemented a comprehensive set of measures at every step of the customer's journey to ensure the safety of its customers and employees on the ground and in the air, including the distribution of complimentary hygiene kits containing masks, gloves, hand sanitiser and antibacterial wipes to all customers.

Emirates has a new strategy for boosting passenger demand amidst a global pandemic. Its passengers now can travel with confidence, as the airline will cover medical expenses of up to EUR 150,000 and quarantine costs of EUR 100 per day for 14 days, should they be diagnosed with COVID-19 during their travel, while they are away from home. All this is offered by Emirates free of cost to its customers regardless of class of travel or destination.

Emirates Group Chairman and Chief Executive Sheikh Ahmed bin Saeed Al Maktoum explained: "Emirates is proud to lead the way in boosting confidence for international travel. We know people are yearning to fly as borders around the world gradually re-open, but they are seeking flexibility and assurances should something unforeseen happen during their travel."

He further said: "Emirates has worked hard to put in place measures at every step of the customer journey to mitigate risk of infection, and we have also revamped our booking policies to offer flexibility. We are now taking it to the next level, by being the first in the industry to offer our customers free global cover for COVID-19 medical expenses and quarantine costs should they incur these costs during their travel. It is an investment on our part, but we are putting our customers first, and we believe they will welcome this initiative."

It is immediately effective for customers flying on Emirates until 31 October 2020 (first flight to be completed on or before 31 October 2020) and valid for 31 days from the moment they fly the first sector of their journey. This means Emirates customers can continue to benefit from the added assurance of this cover, even if they travel onwards to another city after arriving at their Emirates destination.

Customers do not need to register or fill in any forms before they travel, and they are not obligated to utilise this cover provided by Emirates. Any impacted customer who has been diagnosed with COVID-19 during their travel simply has to contact a dedicated hotline to gain assistance and cover.


Learning outcome

The leader in a given sector must set an example to the others by taking appropriate actions first. Any establishment has a social responsibility to make a positive contribution for the betterment of the country and, by and large, the global economy. Hence, demonstrating confidence by the service provider will help win the customers back to a greater extent.

In the process such entities may have to make a significant financial commitment that should be considered as a 'strategic marketing investment' which is going to pay dividends over the long run. Moreover, make things easier for customers when offering benefits with the usage of technology.


Conclusion

Despite the fact that the disturbance created to the global economy by the pandemic, businesses have to be concerned about creating customer optimism and confidence. Although your industry may not have historically had any of these issues in the past now it is a new experience you are faced with to revive your business. Hence, conceptualising creative solution is not only a possibility, but a necessity.

SONY – one of the most innovative companies in Japan – Founder Akio Morita said: "Anybody can be innovative if his life depends on it." He believed that innovation and fast action are lost when companies lose their sense of crisis and urgency.

Based on his own experience in post-war Japan, Morita says that all people and companies move quickly and creatively when they realise that their survival depends on it. Establishing the 'READ' factors described above are one of the ways to innovatively regain customers amidst the current crisis.
---
(The writer is a sought after 'service excellence' specialist in Sri Lanka. Over the last 25 years he has conducted nearly 3,000 inspirational and educational programs for over 750 organisations in 11 countries. His work can be seen at www.dhammikakalapuge.com)
---